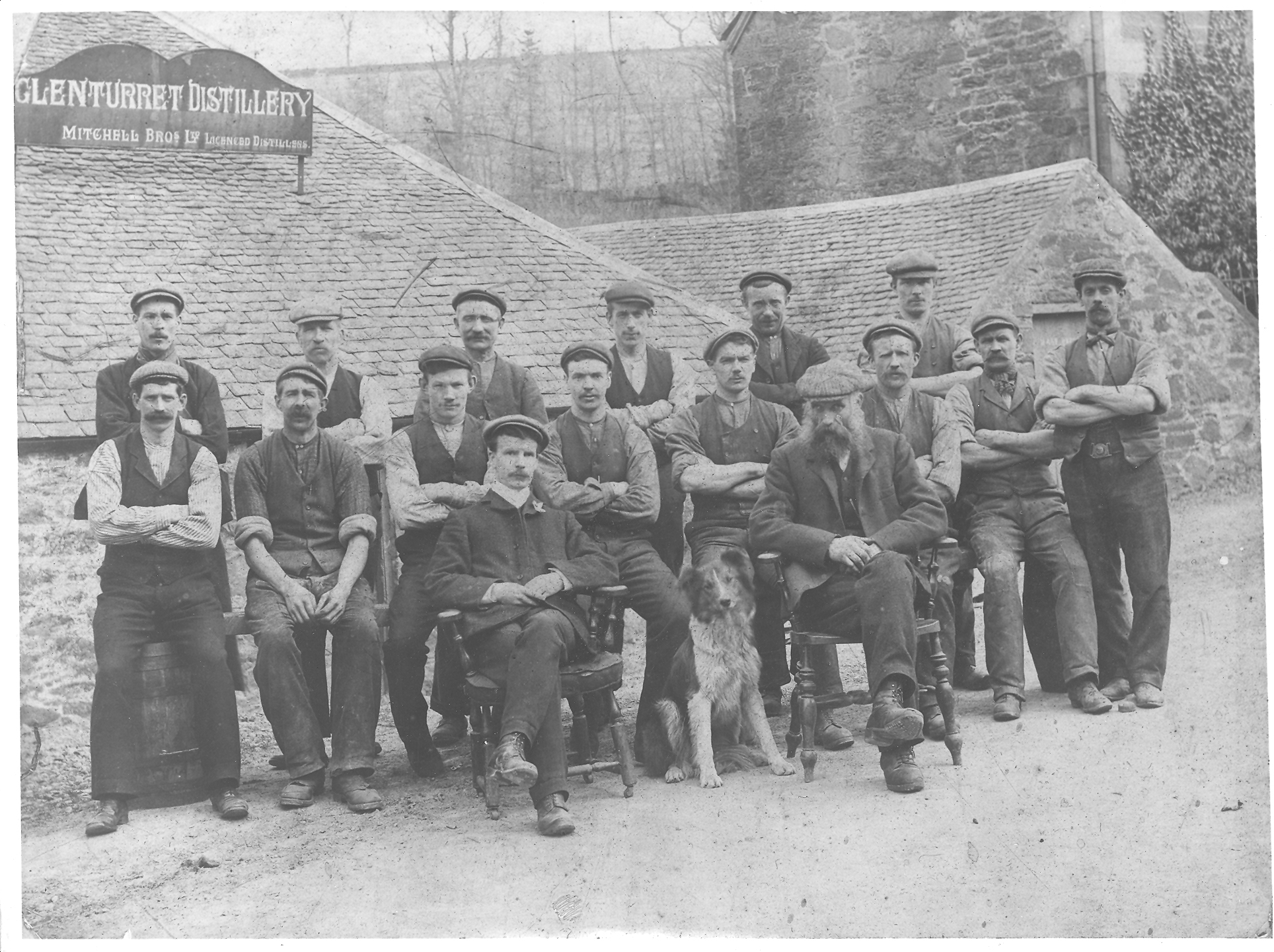 A 110-year-old photograph has inspired a new whisky from a Perthshire distillery.
Although Glenturret is better known for its feline residents, the photograph of workers includes a dog – which has given its name to the latest bottling.
The photo was unearthed at the back of a cupboard at the distillery – which is currently home to cat's Glen and Turret.
Dating to 1905, it features 16 stillmen alongside the distillery manager's collie, Fly. The image will feature on bottles of Fly's 16 Masters Edition, which is being launched next week.
Glenturret prides itself on its original, artisanal whisky making, and the fact that mashing is still done by hand – exactly as it would have been done in 1905. The year 1905 is also significant because it was the year that the first legal definition of whisky was declared by a magistrate's court in London.
The distillery dog, however, is a new addition to the distillery's heritage which has mostly been associated with cats – Towser the cat in particular, Glenturret Distillery's world famous mouser and holder of the Guinness World Record for the most mice caught in her working lifetime.
The Fly's 16 Masters Edition, which will go on sale to the general public on World Whisky Day, May 21, is a 16-year-old single malt and is expected to "fly" off the shelves. Only 1,740 bottles will be available priced at £95 each.
Stuart Cassells, general manager of Glenturret Distillery, said: "1905 was a momentous year – Albert Einstein first set out his theory of relativity and Arthur Conan Doyle first published The Return of Sherlock Holmes.
"The same year, we saw a London magistrate's court saying that whisky 'should consist of spirit distilled in a pot still derived from malted barley – a momentous occasion for the industry.
"Closer to home, our 16 stillmen were captured for prosperity in this photo, found by chance at the back of a cupboard and now hanging proudly on our walls at the distillery.
"We think Fly's 16 Masters Edition encapsulates not only the spirit of whisky but the spirit of The Glenturret's hand-made heritage. We're looking forward to seeing the bottles 'fly' off the shelves accordingly."