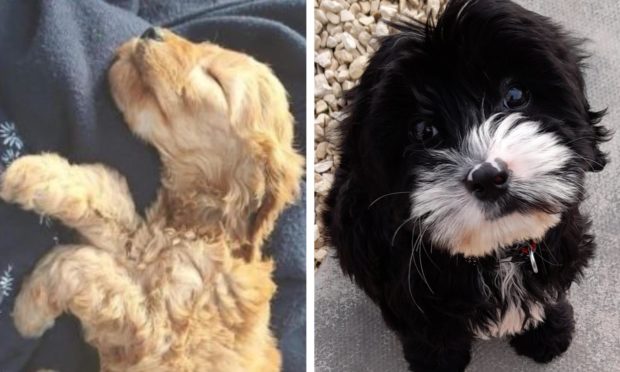 A probe has been launched amid claims sickly cockapoos have been sold for thousands of pounds to unsuspecting animal lovers.
Heartbroken puppy owners reported Wendy McKenzie and her husband Ian to the SSPCA after buying dogs from the couple for £2,500 each, only to to discover the puppies had a host of health problems including the potentially lethal Parvovirus.
One Perthshire woman, who wished to remain anonymous after receiving threats, told The Courier her young puppy Rosie died at only nine weeks old.
The distraught owner only picked up her small cockapoo on November 5 and it was put to sleep on Saturday after she had spent nearly £3,000 on vet bills trying to keep it alive.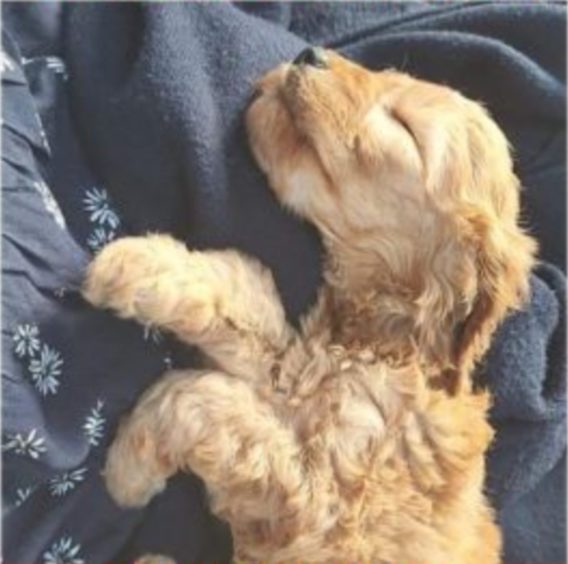 "I took Rosie home on the Thursday after she had been supposedly vet checked and vaccinated," she told The Courier.
"When we got her home she was covered in poo and they (the McKenzies) said that was because they had fed her wet food that day.
"Within 14 or 15 hours of picking her up she was back in the vets with Parvovirus. She was severely dehydrated, god knows when she had last had a drink. The vet was extremely concerned."
Less than ten days later, the vet was forced to put Rosie to sleep after she became too ill keep alive.
The owner said: "It was the most horrible day. It was so awful to watch."
Parvovirus is highly contagious and is spread from dog to dog by direct or indirect contact with their faeces and the mortality rate can reach 91% in untreated cases.
Another owner from South Lanarkshire bought her cockapoo, Poppy, from the same couple at the same address in Glenrothes on October 15.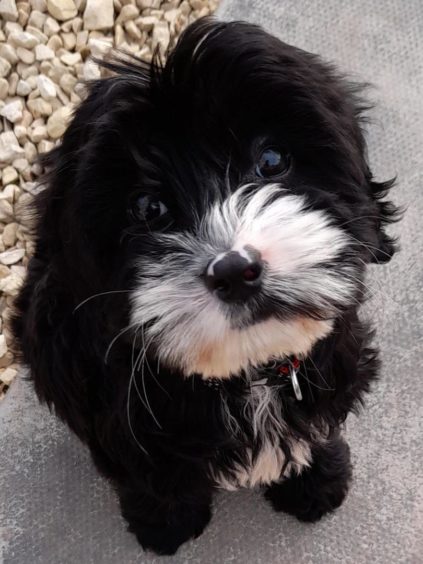 A few days later Poppy was rushed to the vet with Parvovirus and a host of other health problems, including two hernias.
They also spent £2,500 on their dog, believed to be from a different litter and have run up a vet bill of over £2,000 keeping Poppy alive.
The owner, who wished to remain anonymous – again for fear of reprisal – said: "It was our worst nightmare.
"She had diarrhoea when we brought her home. On the Monday we took her to the vet who told us that Poppy was extremely ill with Parvovirus."
The young dog is slowly on the mend but has been treated with antibiotics and IV transfusions and still has to have her hernias treated.
The owner said: "We just think, how can they do that? How can they keep selling them?"
The woman has since been contacted on Facebook by several dog owners who have had similar issues with the McKenzies stretching back three years.
She said: "They tell a very good story, I'm so angry I was so easily taken in. It is just so sad that there are puppies dying."
The Courier understands a third couple in the Glasgow area have also paid out thousands of pounds in vet bills after buying a cockapoo from the couple in November.
The SSPCA has confirmed officers have launched an investigation after receiving reports.
When contacted by The Courier, Wendy McKenzie, of Bute Drive, admitted selling the puppies but said they had all been vet checked.
She said: "They were vet checked and the vet was happy with them. The SSPCA have permission to speak to the vet.
"I have no idea how they have gotten to be so ill. I was selling the puppies for a friend, they weren't mine.
"If the vet had raised any concerns they wouldn't have went to a new home."
An SSPCA spokesperson said: "As this is an ongoing investigation we are unable to provide any comment."
Rosie's owner has now launched a crowdfunder to try and recoup some of her vet bill costs at www.gofundme.com/f/help-towards-rosies-vet-bill