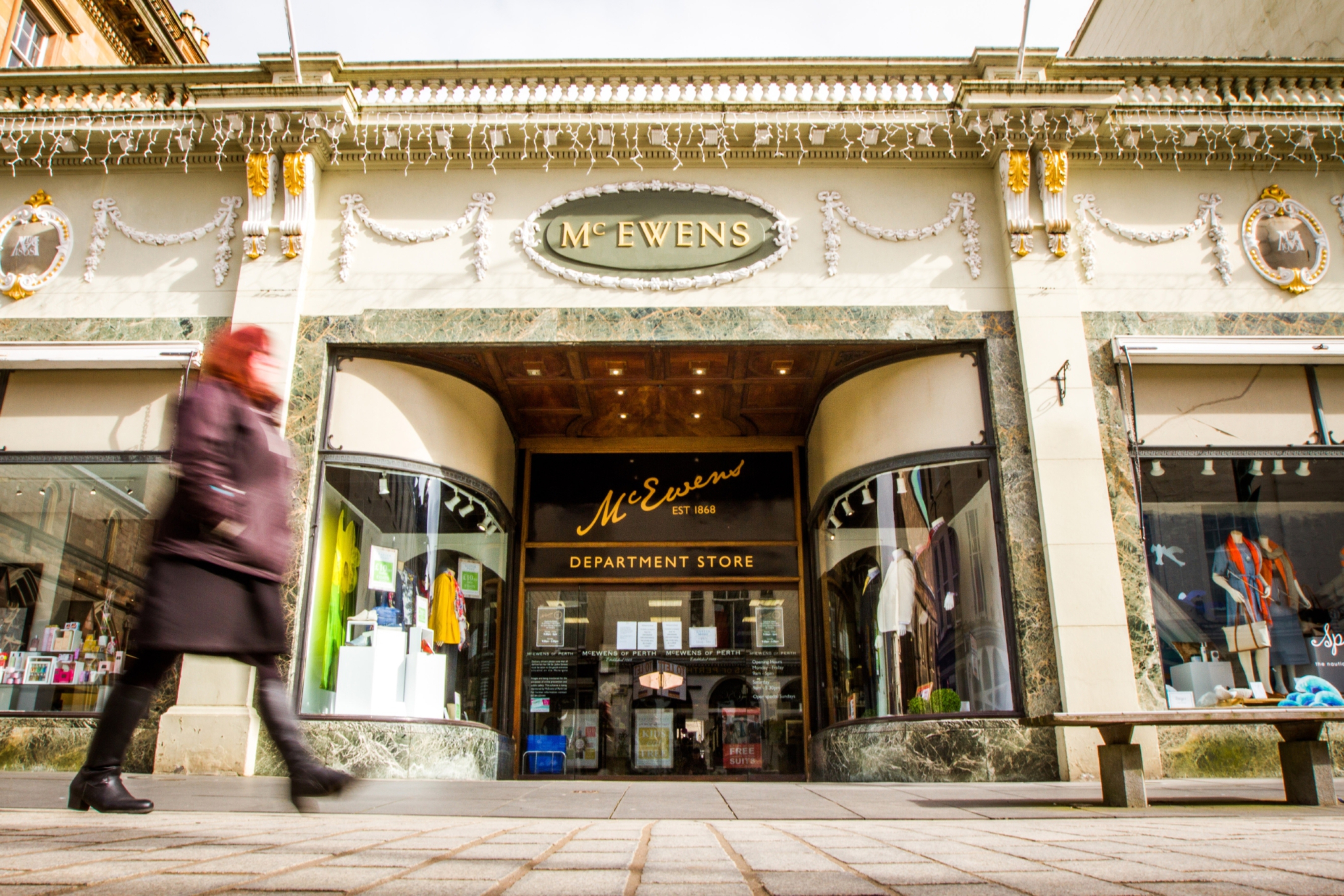 McEwens of Perth collapsed with debts of almost £4.3 million.
Owned by the daughter and son-in-law of the last Earl of Mansfield, McEwens announced at the end of March that it was going into administration.
Company chairman John Bullough and his wife Lady Georgina blamed the post-2008 credit crunch and the rise of the internet and out-of-town shopping for the demise.
Sited in St John Street and with branches in Oban and Ballater, McEwens of Perth was founded in 1868 and prided itself is being Scotland's largest independent fashion chain.
KPMG were brought in as administrators and the store's 110 staff faced redundancy.
In their statement of affairs notice submitted to Companies' House in terms of the Insolvency Act, Gerard Friar and Blair Nimmo have estimated the company' total assets available for preferential creditors, floating charge holders and unsecured creditors at £517,000.
In liabilities, claims from preferential creditors in terms of employee debts from accrued holiday pay and arrears of wages amount to £87,000.
The Royal Bank of Scotland holds floating charges of £1.7 million and traders as unsecured creditors have lodged claims amounting to £2.874m.
The largest has been lodged by tailors Brook Taverner which lodged a claim of £106,781.
The administrators estimated a total deficiency of £4,276,303.
KPMG have made efforts to raise money to help meet the debts through the sale of McEwens' intellectual property assets. The closing date for offers is May 17.
Glasgow-based Metis Partners offered a package including trade mark rights protecting the heritage McEwens of Perth brand, as well as rights over Boutique McEwens, and a selection of branded websites, domain names and databases from the company's e-commerce side.
They said the McEwens brand has significant cachet value as the name to trust for high end and bespoke fashion in Scotland.