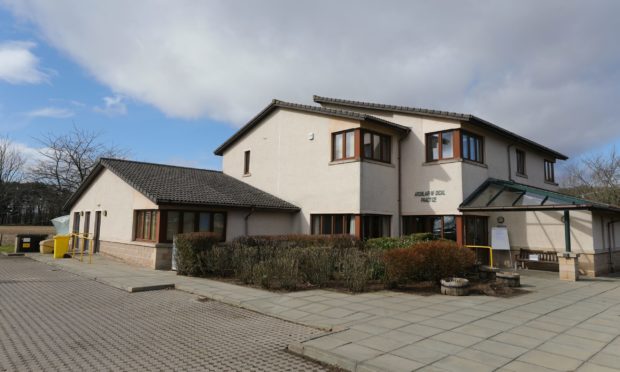 A large number of staff members at a Perthshire medical centre are self-isolating, sparking concern for patients at the practice.
Ardblair Medical Centre in Blairgowrie has warned patients to only contact the surgery if they require urgent care after receiving advice from Public Health.
The GP surgery, which has been hit by a number of issues since the Covid-19 pandemic, issued a statement saying that a large number of their clinical and administration staff had been told to quarantine.
Perthshire OAP couple told to wait eight weeks for flu jab amid confusion over vaccine hubs
The surgery however claimed that patients who had attended the practice this week were not affected by the outbreak.
A spokesperson for the health centre said: "A large number of our admin and clinical team at Ardblair are currently self isolating on the advice of Public Health.
"Please only contact the surgery if you require urgent care.
"Thank you for your patience and understanding."
Depute First Minister John Swinney said he had been in contact with Ardblair regarding patient welfare during the outbreak.
The Perthshire North SNP MSP said:  "My office has been in contact with Ardblair Medical Practice and have been assured that, whilst a number of staff are self-isolating, the surgery is still offering services to patients.
"In the first instance, patients should contact Ardblair by phone to discuss their medical situation."
The Covid-19 affected practice was at the centre of a flu jab storm earlier this year after telling a pensioner couple they would need to wait eight weeks for a vaccine.
The row continued after the surgery failed to book patients flu jabs at new hubs set up by NHS Tayside despite guidance from the health board.
Ardblair hit the headlines again in October when they refused to come to the aid of one of their own elderly patients who burst open her face 12 feet from their front door – after she had just visited the centre.
Blairgowrie pensioner refused treatment after falling 12ft from her own GP surgery
NHS Tayside and Ardblair Medical Centre, which is independently owned, have been contacted for further comment regarding the outbreak.
A well-known glazing firm in Perth has also closed its doors until December after reporting a positive case among its workforce on Friday.
A spokesperson for McLeod's said: "Due to a single positive result of Covid-19 within our team, as a precautionary measure, we will be temporarily closing the business until the 3rd of December.
"We're extremely sorry for any inconvenience this may cause, but the safety of our customers and of our team is of utmost importance to us.
"In the meantime, we will continue to answer all phone calls and emails, but the office and showroom will be closed and there will be no works completed during this period."