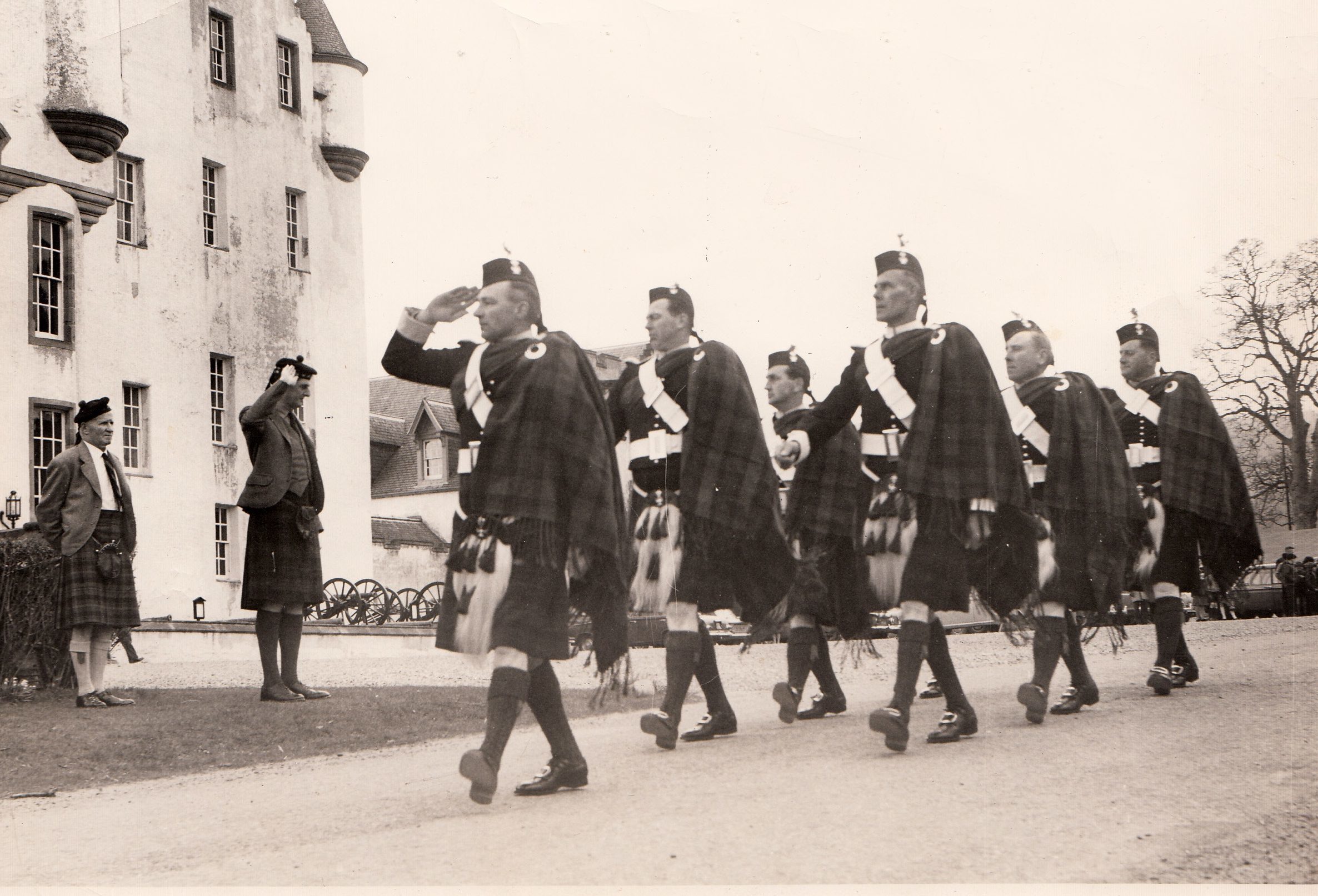 Perthshire is hosting two major spectator events this weekend  which traditionally herald the start of the summer season.
At Blackford on Saturday the 147th Highland Games will be staged, with traditional running, cycling and Highland dancing events alongside the heavies competition.
At Blair Castle the colourful spectacle of the annual parade of Europe's only remaining private army, the Atholl Highlanders, takes place on Saturday in front of the 12th Duke of Atholl followed by the Atholl Gathering Highland Games on Sunday.
This year is of particular note as it was  50 years ago that the Atholl Highlanders, the Duke of Atholl's private army, paraded for the first time since the First World War.
The Highlanders had been established in 1844 with the granting of the Queen's colours by Queen Victoria, as a thank you for the guard provided by the men of Atholl during her stay at Blair Castle that year.
The annual parade went into abeyance with the absence and death of so many men in the First World War. However, in 1966 the 10th Duke of Atholl decided it was time to hold the annual parade again and six men, all of whom worked or were tenants on the estate, were chosen to march past the duke.
The six were, led by two pipers, were James Stewart, William Ross, Charles Robertson, Peter Kemp, John Crichton, Donald Seaton and Kenneth McDonald.
The duke gave each man a sprig of juniper (the Murray clan plant) as a symbol of their joining the regiment. In each of the following years an increasing number of men have joined and the present total is about 100, including the pipes and drums and the officers.
In addition to their annual parade at Blair Castle the regiment has in recent years travelled to Athol in Massachusetts, to South Africa and Braemar, where they presented their new colours to the Queen. Earlier this month they took part in The Queen's 90th birthday celebrations at Windsor.