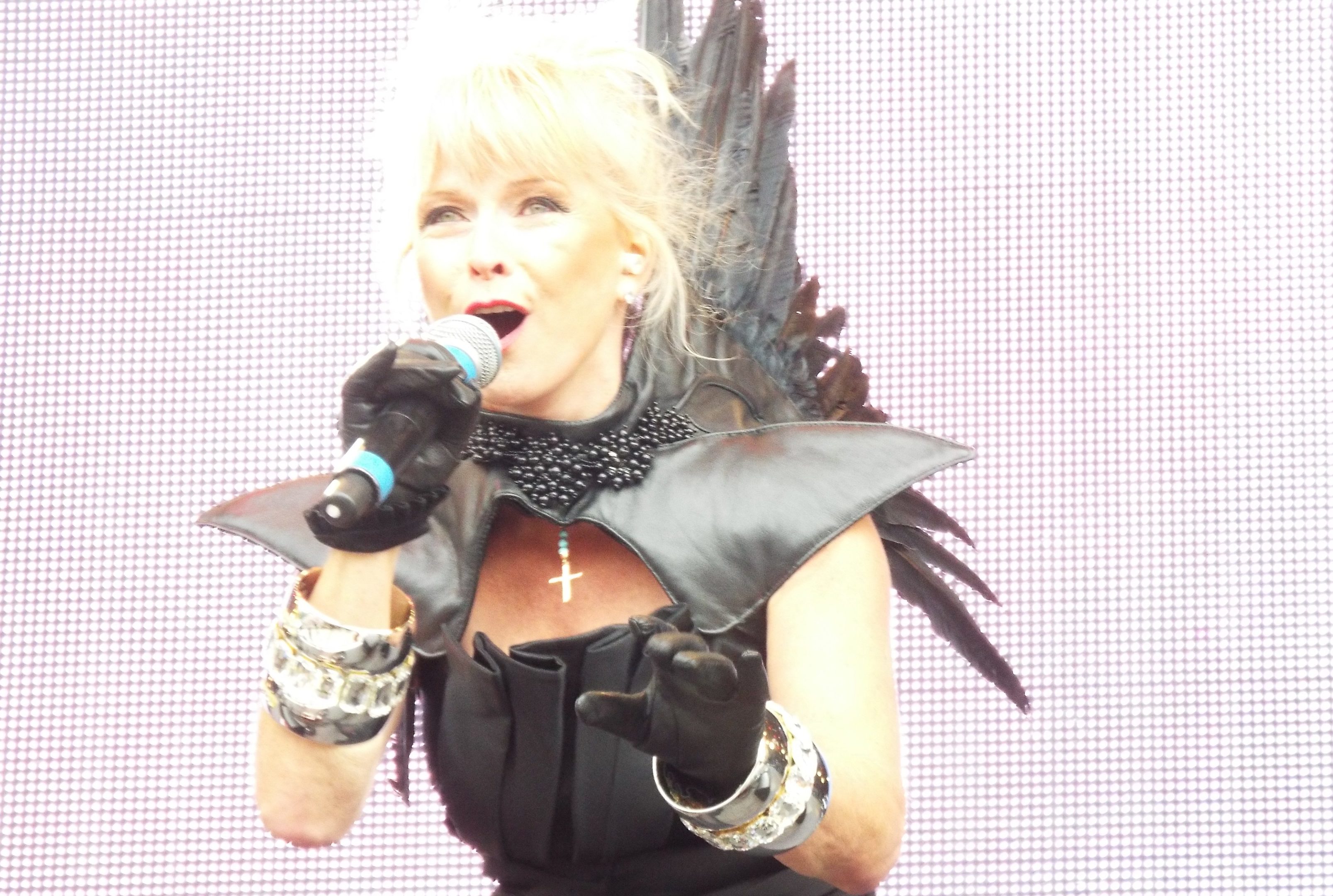 Perth's bid to be the UK's City of Culture is being backed by pop star Toyah Willcox.
The '80's hit-maker believes the Fair City is in rude health to challenge for the prestigious honour, and that the annual staging of the Rewind Scotland festival at Scone Palace can only boost the locality's case.
The Birmingham-born singer and actresss regularly visits the area and was a popular draw at Perth Concert Hall when the musical Vampires Rock enjoyed sold-out stints at the venue in 2009 and 2010.
"It doesn't surprise me that Perth is bidding to become the UK City of Culture," Ms Willcox said.
"I think Perth deserves that recognition as much as any other city.
"I think cities that preserve their own culture and look after it, and are in touch with their own history, as well as supporting the local population, deserve to be City of Culture.
"I think it's a very good thing to have happen and I wish Perth the best of luck."
Toyah, who enjoyed top ten success with It's A Mystery, I Want To Be Free and Thunder In The Mountains, is looking forward to performing at next month's Rewind Scotland after acting as the event's compere last year.
She said the star-studded festival provides a welcome boost for Perth's wider reputation by attracting festival-goers of all ages.
"Rewind is always so special and it definitely puts Perth on the map," said the 58-year-old.
"The atmosphere is always is exceptional, and it's exceptional because the audience is great.
"You look out over 30,000 people who are having a great time. They want to be part of it, and they want to sing along and have a lot of fun.
"The Rewinds are hit after hit after hit and they're designed to be that way. These songs mean a lot to people because they grew up to these songs, but also we have a new audience.
"We look out to the audience and they're all ages, and to anyone under the age of 25 this is new fresh music.
"So it's a very lovely experience and the production values are a 100%. It's always special and I can't wait."
The Quadrophenia star said she regularly attends meetings in Perthshire as well as enjoying walking breaks there.
"I know Perthshire very well, I was up from the West Midlands only a few weeks ago," she added.
"The beauty there takes my breath away. I get very little time off, when I'm up there it's usually for business meetings but I enjoy it very much.
"I'm a keen walker so I'm always looking for new places to walk and to find very old woodland, which you can in Perthshire and other parts of Scotland.
"It's always wonderful to just park the car and go and walk for a couple of hours."
Perth is set to go up against the likes of Coventry, Sunderland, Paisley and Cardiff in the race to become the UK's City of Culture in 2021.
Councillors have set aside £250,000 in a bid to land the coveted title, which could bring hundreds of thousands of visitors to Perth and boost the wider economy by tens of millions of pounds.
The bidding process is expected to formally begin early next year ahead of a deadline for applications in April 2017.
Toyah is due to appear at Rewind Scotland at Scone Palace on Sunday, July 24.