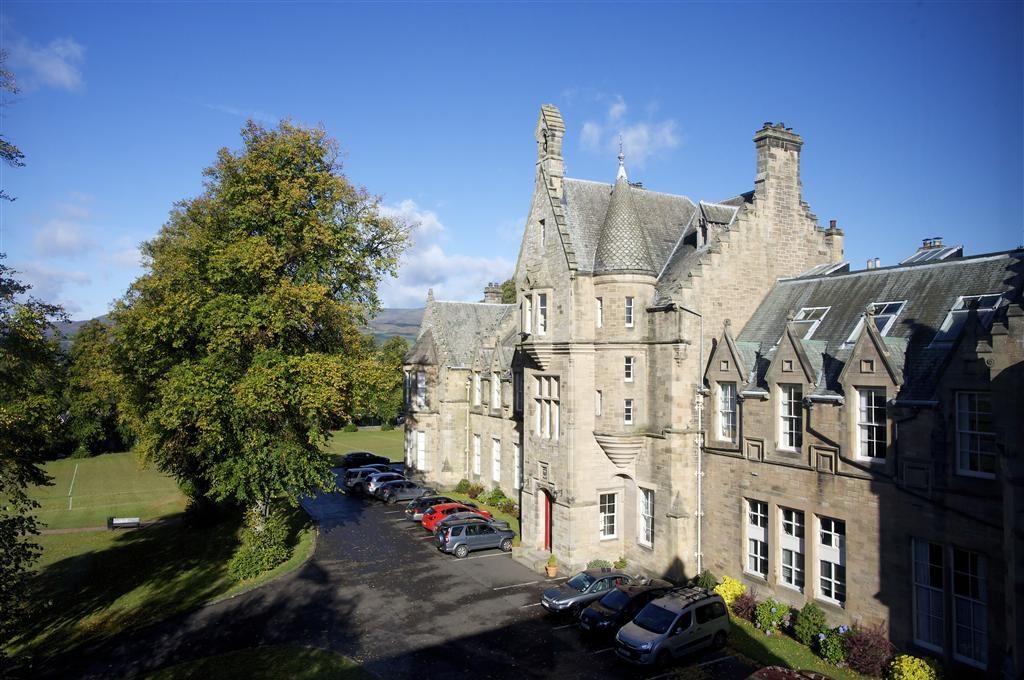 Morrison's Academy's plans to create an indoor sports centre as part of an ambitious three-stage building project could be backed by councillors this week.
The Crieff school has lodged an application to build a state-of-the-art indoor sports complex at the northern end of the Dallerie sports pitches.
However, local residents believe the plans could impact on the town's important tourist trade as the sports complex is "not in keeping" with the green space corridor, which is an attraction for visitors to the area.
The new facility would include a full games hall, a gymnasium, a dance studio, a swimming pool, changing facilities and other indoor sports accommodation.
The proposal is part of an ambitious three stage plan which also comprises new all-weather pitches and outdoor tennis facilities.
Works are currently underway on the construction of two new controversial all-weather sports pitches, which also drew opposition from local residents, and a new parking area adjacent to the site.
The proposed indoor facility would be located within the area between the scheduled pitches and parking area.
Councillors will meet on Wednesday to discuss the plans, which indicate the building would be in the region of 11 metres in height.
Objector Mearns McCaskie said: "The height, scale and mass of the proposed buildings as described in the design statement is out of character with and not compatible with their surroundings.
"It would have a serious negative impact on the amenity of an area popular with tourists, visitors and local residents.
"Tourism forms a major part of the economy of Crieff all year round and this was a factor in the recent restoration and improvements to the adjacent Taylor/Macrosty Park.
"It is important to protect this open space setting which contributes significantly to the amenity of the parks."
Development quality manager Nick Brian said: "The school has indicated that this proposal is part of an ambitious three stage development plan which comprises the currently under construction new all-weather pitches, a swimming pool and a sport centre – both of which are subject of this planning application, and also outdoor tennis facilities.
"The school has also indicated to the council that new pitches were their key priority; with the swimming pool its second priority and the multi-use sport centre its third.
"With works now underway on the new all-weather pitches, the school is now looking to advance their indoor facilities proposals."
A report put before councillors recommends that they approve the planning in principle application.