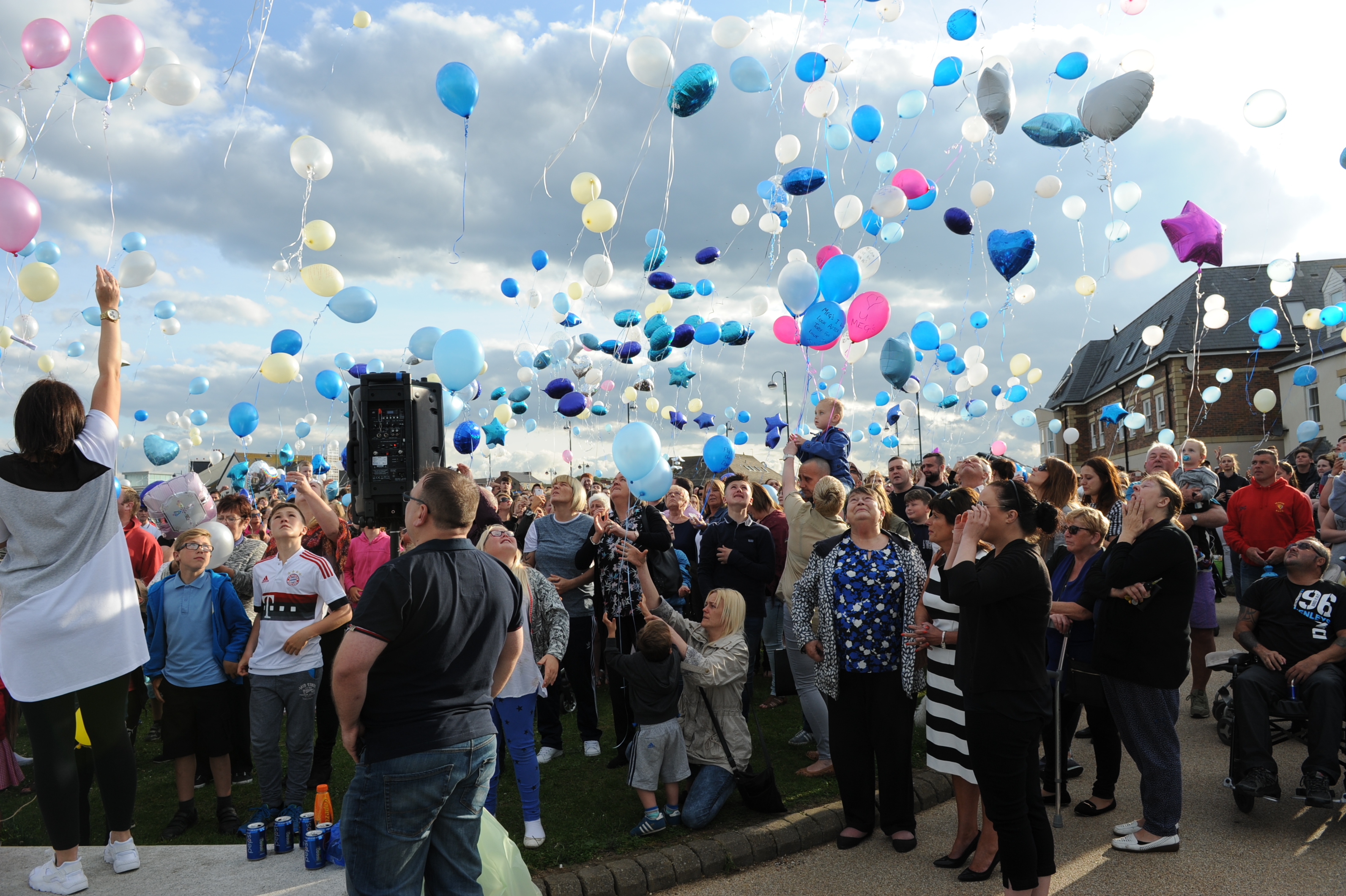 Family and friends of a teenager who died at T in the Park gathered for a candlelit vigil on Thursday night.
Megan Bell died after collapsing in the Slam dance tent on the first night of the festival.
On Thursday evening, the 17-year-old's friends organised a clifftop vigil at her home in Seaham, near Sunderland.
Balloons were released into the air to honour the St Anthony's Girls' Catholic Academy student. A fundraising campaign has been launched for her family.
Megan died on the same night that another 17-year-old, Peter McCallum, was found dead in the campsite.
Although the deaths are not connected, police believe they were drug related.
Another T in the Park reveller, who was found dead on Tuesday.
Jim Richardson, 29, from Wishaw, had left the Strathallan Castle site by bus on Monday, but got off in the Auchterarder area for a cigarette break.
He texted his wife to tell her the bus had left without him.
Police found Mr Richardson's body at Wester Cairnie Farm near Forteviot. A force spokesman confirmed that, following a post mortem, his death was not being treated as suspicious.
Perth and Kinross Council leader Ian Miller said traffic management problems which plagued T last year appear to have been fixed, but other issues remain.
"A huge event like this will inevitably bring with it issues over things such as drugs and security," he said.
"However, we should recognise that the relatively high number of recorded incidents is no doubt inflated due to the proactive stance taken by Police Scotland and the other agencies on site."
Development management committee convener Tom Gray called for a high profile police presence and changes to the campsite.
He said: "Some sort of organised set-up in the campsites seems to be required, or certainly more visible policing of them might help.
"At the same time, when you have a gang of youths who decide to throw things at a police van, then there is another problem, a general problem of misbehaviour, that seems to be drawn into T in the Park."
Mr Gray said: "Somebody who can look after the campsites and can put their finger on what makes them function well, rather than badly, would help.
"If they could do that and get on top of the indiscipline, then there's no reason why the site can't be an ongoing success."