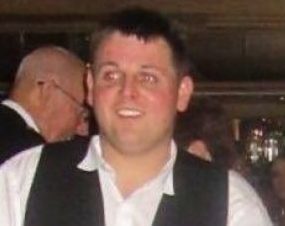 Heartbroken relatives have paid tribute to a father-of-three who died on his way home from T in the Park.
Jim Richardson was laid to rest at a ceremony at his home town of Craigneuk, Wishaw, on Firday.
The 29-year-old was reported missing after he stepped off a bus leaving the Strathallan Castle festival site on Monday, July 11.
He texted his wife to say he was stranded on the A9, near Auchterarder, after the coach left without him.
His body was found the following morning at Forteviot, several miles away. Police said his death was not suspicious.
The Police Investigations and Review Commissioner (PIRC) has now launched an investigation into the initial police response when Mr Richardson was first reported missing.
In a statement released through PIRC, the family of Mr Richardson said: "Today, we lay our beloved son, husband, father, brother and uncle to rest.
"Jim was a loving husband and father and will be hugely missed by all his family."
Relatives said: "He will never be forgotten and will always have a special place in our hearts.
"We would like to say thanks for all the tremendous support we have received from friends, family and the local community, which has been of enormous comfort to all of us at such a difficult time."
A PIRC spokesman said the Crown Office and Procurator Fiscal Service (COPFS) had called for an investigation into the circumstances surrounding Mr Richardson's death.
"The investigation will focus on the initial police response following a report of concern made about the man's welfare."
He said: "A report on the commissioner's findings will be submitted to the COPFS in due course."
The death was one of three unrelated fatalities linked to this year's festival. Peter McCallum and Megan Bell, both 17, died at the site on Thursday, July 7.
Earlier this week, festival boss Geoff Ellis spoke out about the teenagers' deaths.
He said: "There's not been a moment since it happened that it hasn't been on my mind.
"I know that is the case for many people involved in the event, including those in the emergency services and local authority. It's heartbreaking."