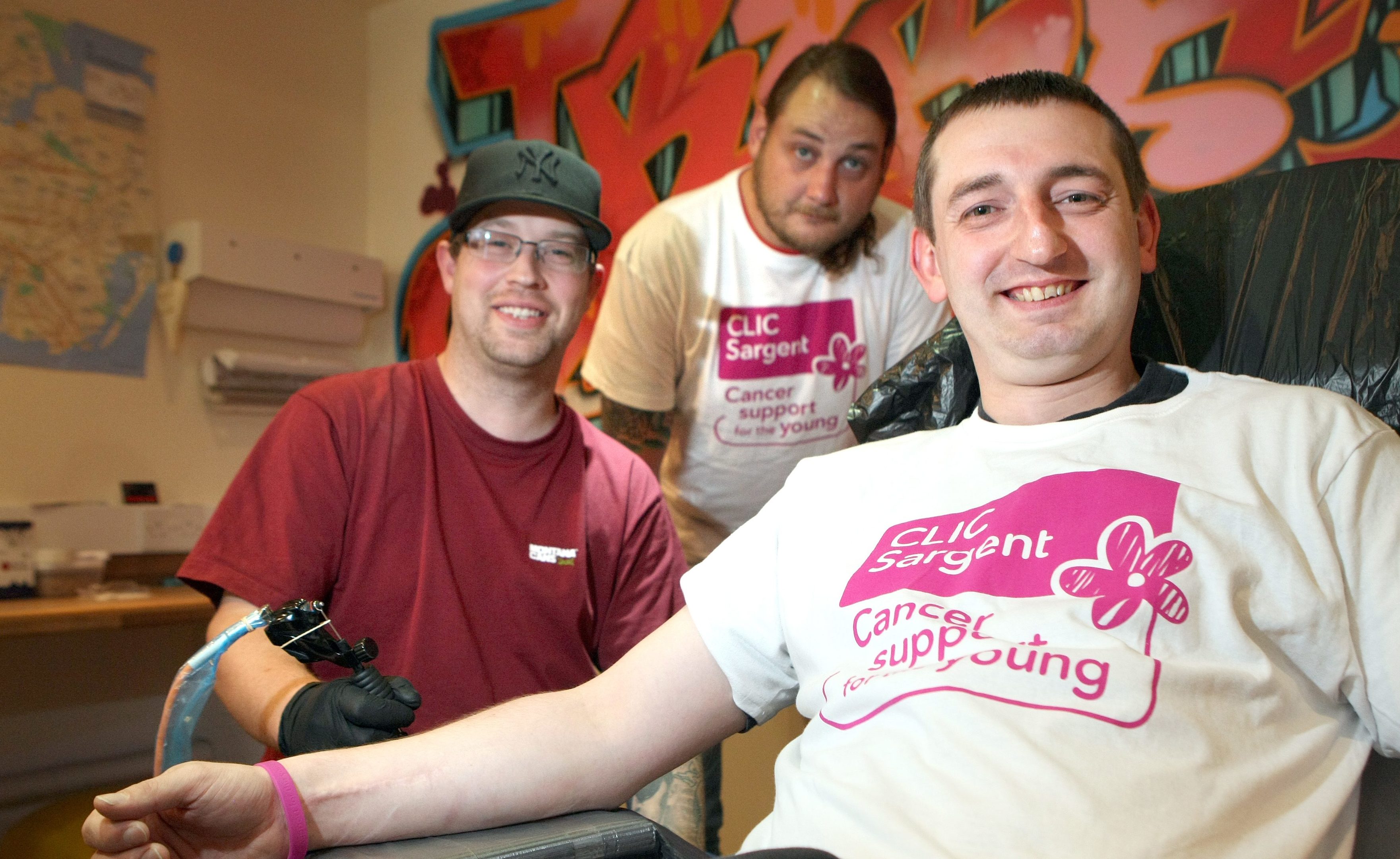 A Perthshire dad is to get a tattoo of cartoon character Peppa Pig to raise funds for a children's cancer charity.
Peter Lowden's inking, which will be done on his arm later this month, will incorporate the logo of Clic Sargent.
The 35-year-old had initially vowed to get a tat of the boisterous anthropomorphic swine on his behind, but later decided to place it in a more family-friendly location.
At the same time his friend Stewart Grassie, who lives in Dundee, will get a tattoo of Patrick Star from cartoon Spongebob Squarepants. The tattoos are being done by Tribal Skribe in Lochee's High Street.
Between them the pair have raised around £300 so far, smashing their initial target of £100, with more money from sponsorship still to be collected.
Peter, who lives in Blairgowrie, said: "It started off with a comment – I can't even remember what it was – and I said that if a particular thing happened I'd get Peppa Pig on my bum.
"I thought it would be a good way to raise money for charity. We contacted Clic Sargent to get the ok as I know tattoos can be a bit of a taboo subject with some people, so I wanted to make sure the charity was behind it. They thought it was a hilarious idea, and a quirky way to raise money so they got behind it.
"The reason it's Peppa Pig is that I have a two-year-old daughter and she loves the character – also because it's a children's charity."
He added: "I was apprehensive at the start – thinking have I made a great decision here, I'm going to be getting Peppa Pig tattooed on me – but the more money that has come in then the more I have got excited."
Peter first came into contact with Clic Sargent due to a family tragedy.
He said: "I've been to Edinburgh's sick children's ward and seen first-hand the devastation that cancer in children causes.
"The children are children so they are happy and doing all they can – they are the ones smiling and playing. But when you look at the adults you can see false smiles and them being there for their children.
"It's heart-breaking to see and because of that Clic Sargent is a charity really close to my heart."
Find out more and support the pair at www.facebook.com/tattoosforclic.