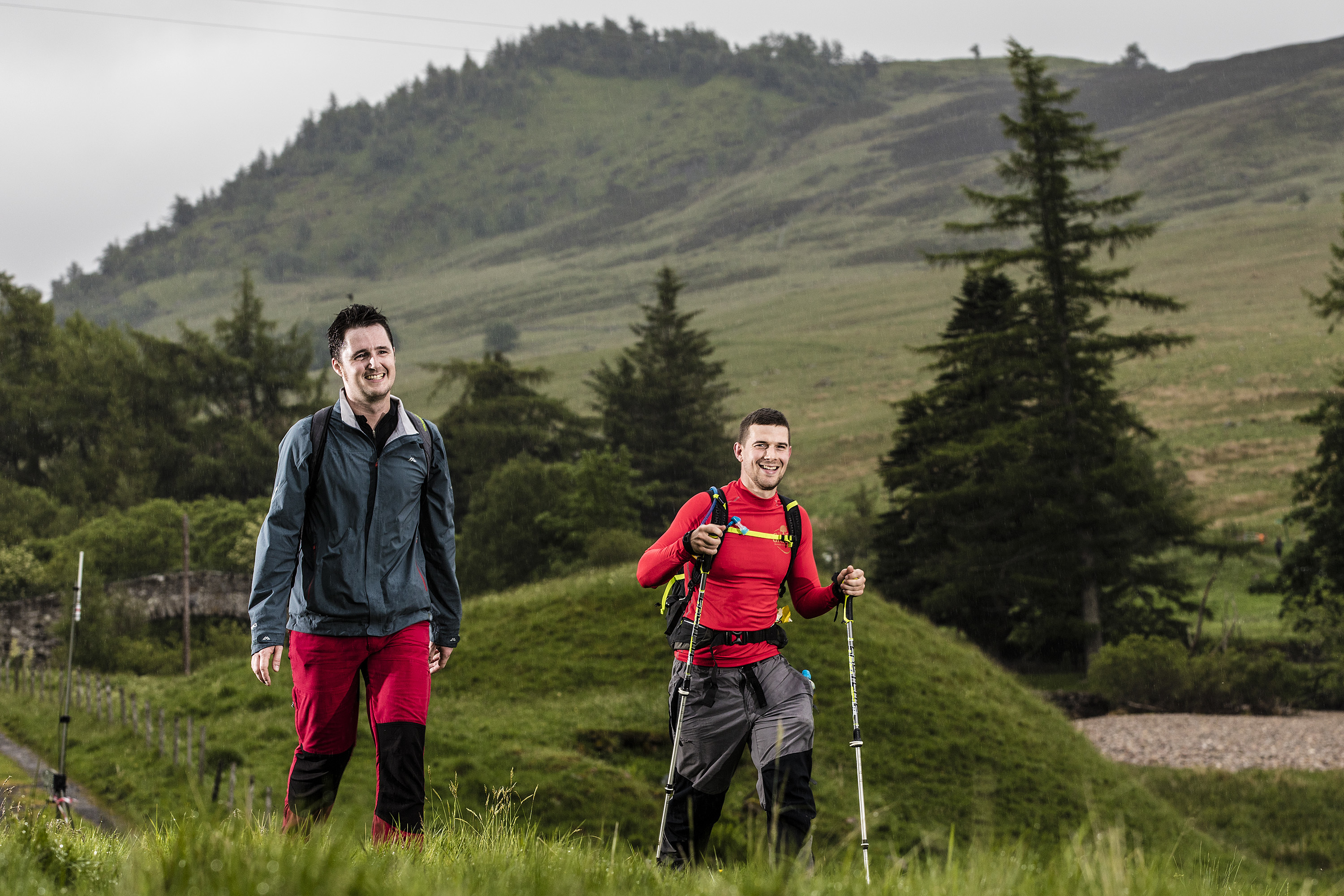 The Cateran Trail is one of Scotland's great walking routes; a 64-mile trek along old drove roads and ancient tracks once home to some by the country's most fearsome cattle thieves.
Thousands follow its route through Perthshire and the Angus glens each year, travelling from increasingly far afield to enjoy its charms.
Hundreds more flock to its farmland, forests and moors for the annual Cateran Yomp charity event.
It has become increasingly clear, however, that access to some parts of the trail is proving problematic for even the most sure-footed walkers.
That will change thanks to funding from Scottish Natural Heritage, which will be used by the Perth and Kinross Countryside Trust (PKCT) to make upgrades.
The £7,500 grant will be used to replace 13 barriers, such as stiles and narrow kissing gates, with self-closing gates and also to repair fencing.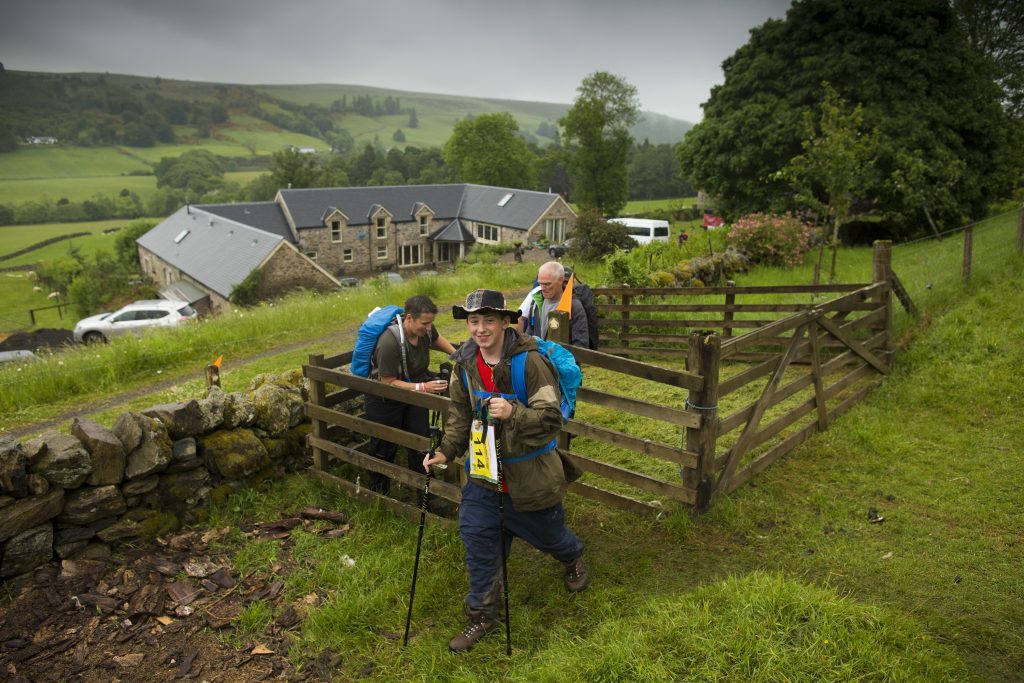 Blairgowrie and the Glens Councillor Bob Ellis designed the trail back in 1999 and has seen its success grow ever since.
More than 8,000 people a year now walk the circular route – with Bob himself walking its entire length over five days for the first time within the past fortnight.
"The money made available by SNH will make a great difference," he said.
"Walkers come from all over the world to enjoy the trail, with our visitor book showing that we had visitors from Australia, Austrian, Belgium and Holland in the past two weeks alone.
"It is easy to understand why they come as the scenery of offer around the route is quite simply stunning.
"The good thing about the trail is that its sights are so diverse. One minute you are walking across a moor and the next through forest, then mixing with friendly sheep and cattle on agricultural land.
"The scenery also changes all the time depending on the weather – one moment dark and moody and the next bright sunshine, enabling you to see for miles.
"That goes for every one of the five stages."
Bob said his recent outing on the trail had shown him where improvements need to be made.
Many walkers who are perfectly able to walk on uneven terrain have struggled with the tight gaps at some kissing gates – especially those bearing heavy packs – or on steep and sometimes slippery wooden stiles.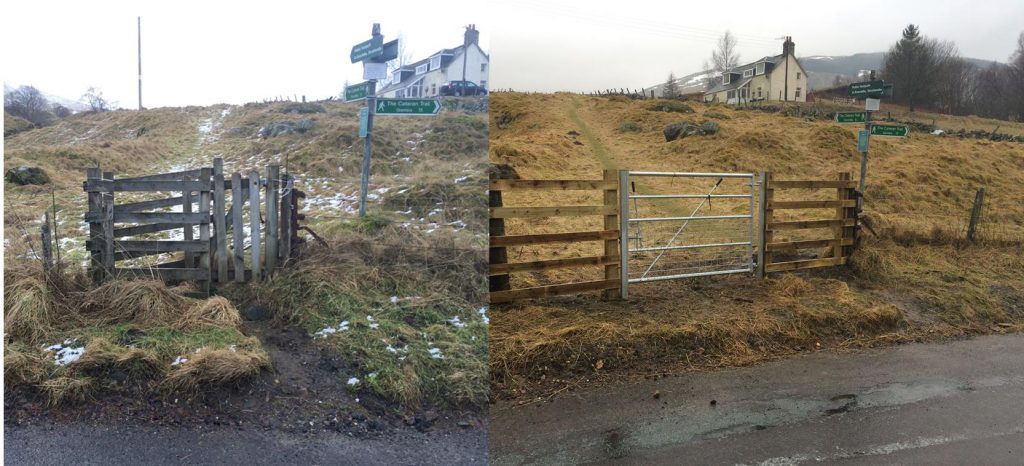 Those at Cochrage Moor and Glen Isla – in place on day one back in 1999 and unchanged since – will be among those refurbished.
The new gates will provide much easier access and benefit all users of the trail, including the many hundreds of participants of the Yomp.
Bob added: "As my wife and I walked along the route we stayed at hotels and guest houses where I spoke to owners.
"They told me that the trail has never been so busy and as both a local councillor and designer of the route that is very pleasing to me.
"There is still work to be done, however, to refurbish parts of the route and am delighted that this funding will allow us to take that forward, in partnership with the volunteer path groups in east Perthshire.
"With their help we will keep the train looking its best for locals and visitors alike."
PKCT's strategic routes officer Andrew Barrie said: "We are delighted that SNH are helping to fund these improvements on the Cateran Trial to make it more accessible.
"It is one of Scotland's great trails and we hope that this work will encourage more people to get out and enjoy it."
The access improvement works will commence on October 16 and are expected to take six weeks to complete.