A two-year-old girl has died after being struck by a out-of-control car in Coupar Angus on Thursday.
Her five-year-old brother and 17-year-old sister were also struck and are being treated for serious injuries in Ninewells Hospital.
All three were walking on Forfar Road when the tragedy occurred.
Two vehicles, a black Ford Focus and a silver Citroen people carrier, were involved in a collision, which led to one car ploughing into the group, who were believed to be walking together.
The incident occurred near Larghan Park around 3.15pm.
Police, the Scottish Ambulance Service, Scotland's Charity Air Ambulance (SCAA) and a trauma team attended.
Inspector Ray Cuthill from Police Scotland said: "Two vehicles were in collision.
"As a result of this collision three pedestrians were struck. Sadly, a two-year-old girl has died.
"A five-year-old boy and a 17-year-old girl have also been injured and have been conveyed to hospital.
"First and foremost, our thoughts are with the family of the young girl."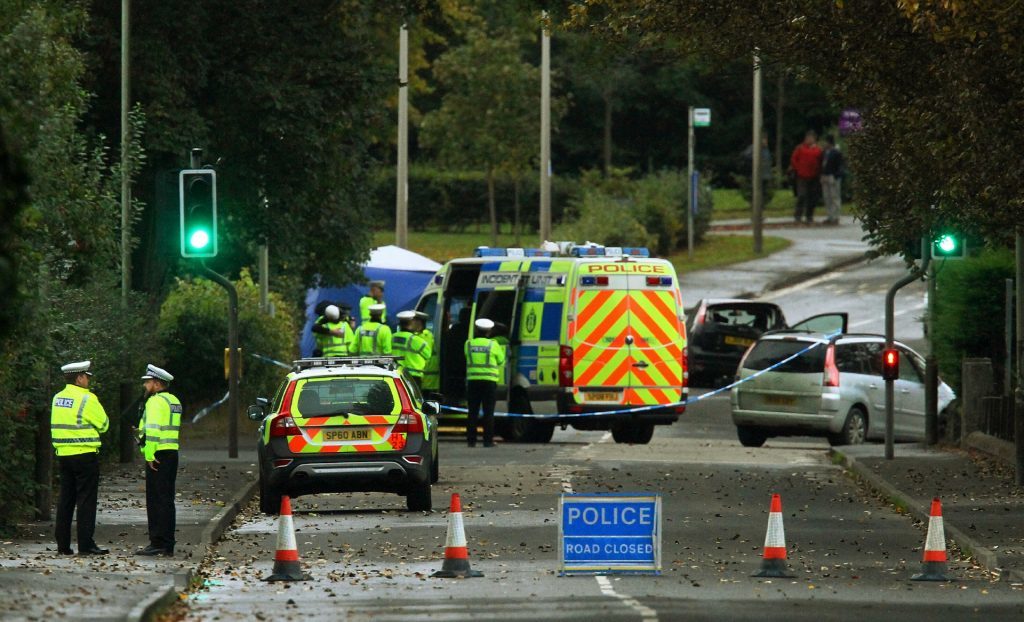 The drivers of the two vehicles were unhurt.
Anyone who witnessed the accident is asked to call Police Scotland on 101.
Coupar Angus residents were alerted to the accident by the arrival of the air ambulance shortly after 3pm.
Undertakers arrived at the scene shortly after 6pm, confirming the accident had claimed a life.
However, the full scale of the tragedy did become apparent until just after 8pm.
One dog walker in the area said: "There is a tent up there – it just makes you feel sick.
"You just hope everyone is alright."
It was a day of tragedy on Perthshire's roads as another accident on the A9 claimed the life of a motorist.