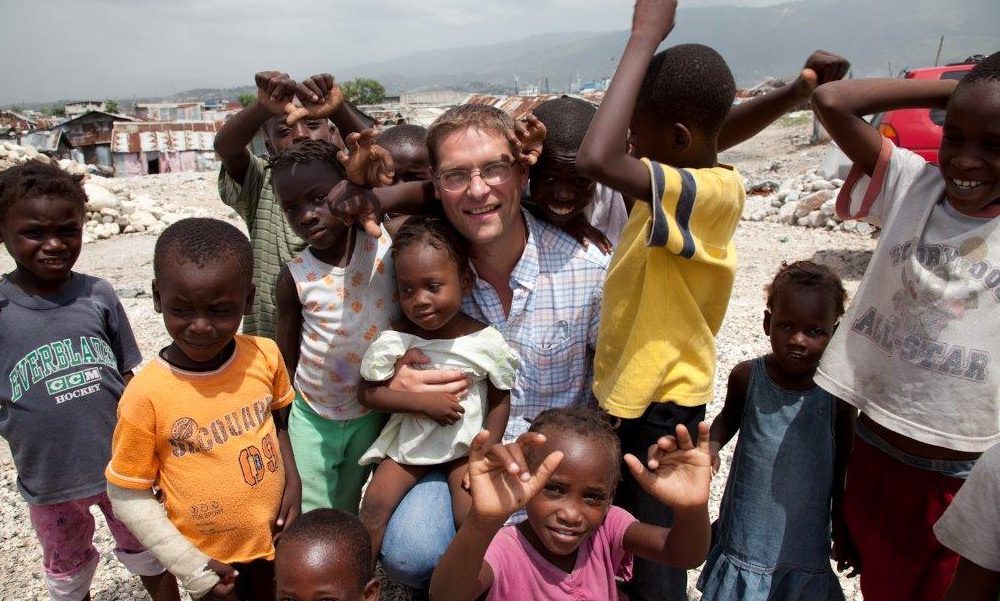 The man behind the ground-breaking Mary's Meals campaign has been honoured by a leading educational charity.
The Perth-based Royal Scottish Geographical Society has given a prestigious Livingstone Medal to Magnus MacFarlane-Barrow OBE.
The accolade, presented for outstanding contribution to humanitarian work, was presented to Mr MacFarlane-Barrow in honour of his 15 years with Mary's Meals, helping it grow from a simple idea to a major charity which now feeds more than a million schoolchildren in 12 countries around the world each day.
He was praised by past medal winner Annie Lennox. The singer said: "As a fellow Scott, I am so proud that exemplary individuals like Magnus are making such a significant contribution on a global scale. I'm sure the whole country will be inspired and applaud this tremendous achievement."
Mr MacFarlane-Barrow said: "When we began this work, we wanted to bring hope to people in desperate situations and help them to change their lives for the better.
"Now there is a global movement of people, all working towards the same goal – that every child receives one daily meal in their place of education."
The medal was endowed by society co-founder Agnus Livingstone-Bruce in memory of her father, Dr David Livingstone. It was first given to explorer Sir Harry Johnston in 1901.
Since then, it has only been awarded 66 times.
Mike Robinson, RSGS chief executive said: "As Magnus himself has said: 'Every small act of kindness does make a difference'.
"And what began as his small act of kindness has undoubtedly made a huge difference to many, many lives."
He added: "Magnus seems to embody the spirit of David Livingston more than anyone I can think of."