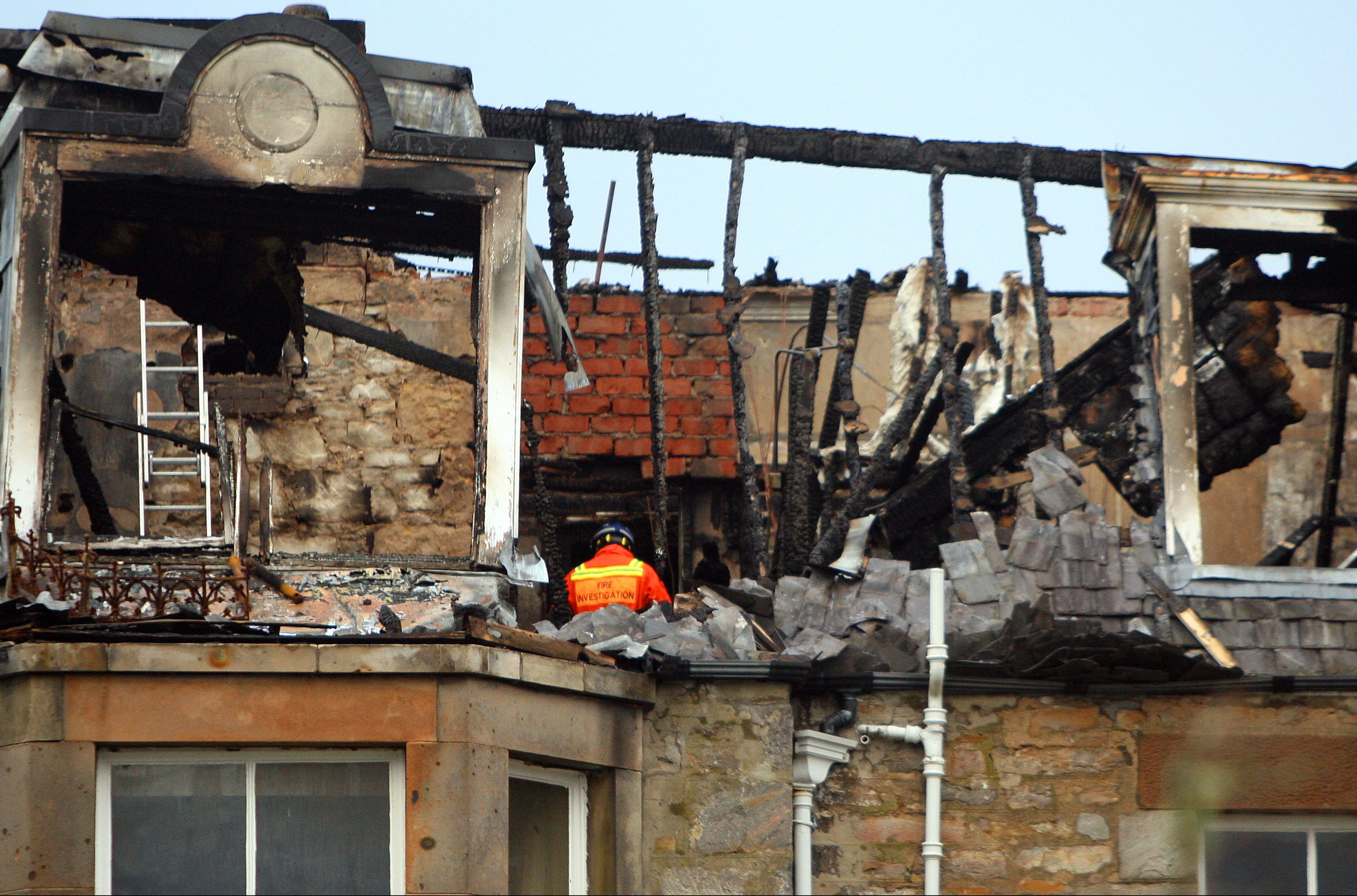 The last Hogmanay stragglers had hardly got to bed before the holiday town of Pitlochry awoke to the worst possible start to 2017.
Fire had ripped through the roof of the Fisher's Hotel in a dramatic New Year's Day blaze, forcing 200 guests to be evacuated as firefighters fought to save the historic building.
Thankfully no one was injured, but as the smoke died down the terrible damage the hotel had suffered was plain to see.
Despite the swift actions of the emergency services the roof had been badly damaged and the cost of repairing the hotel will be considerable.
The town's traditional street party had to be cancelled, but this was seen as a small price to pay for what could have escalated into a major tragedy.
Holidaymakers are the lifeblood of the Highland Perthshire resort and the kindness of local people to those who had left their possessions behind as they fled the blaze will linger long in their memories.
Fisher's Hotel lies at the heart of the town and will be rebuilt over the coming months, ready again to welcome travellers as it has done for the past century and more.
A setback for the tourist trade in the short term but one from which it can hopefully quickly recover.
Amazingly the popular hotel bar is already up-and-running and serving customers and the owners are promising to have the whole premises open again this month.
A fitting example of the resilience of the people of Pitlochry and the many who rely on the hotel for their livelihood which will see them through as the hotel rises from the ashes to prosper once more.