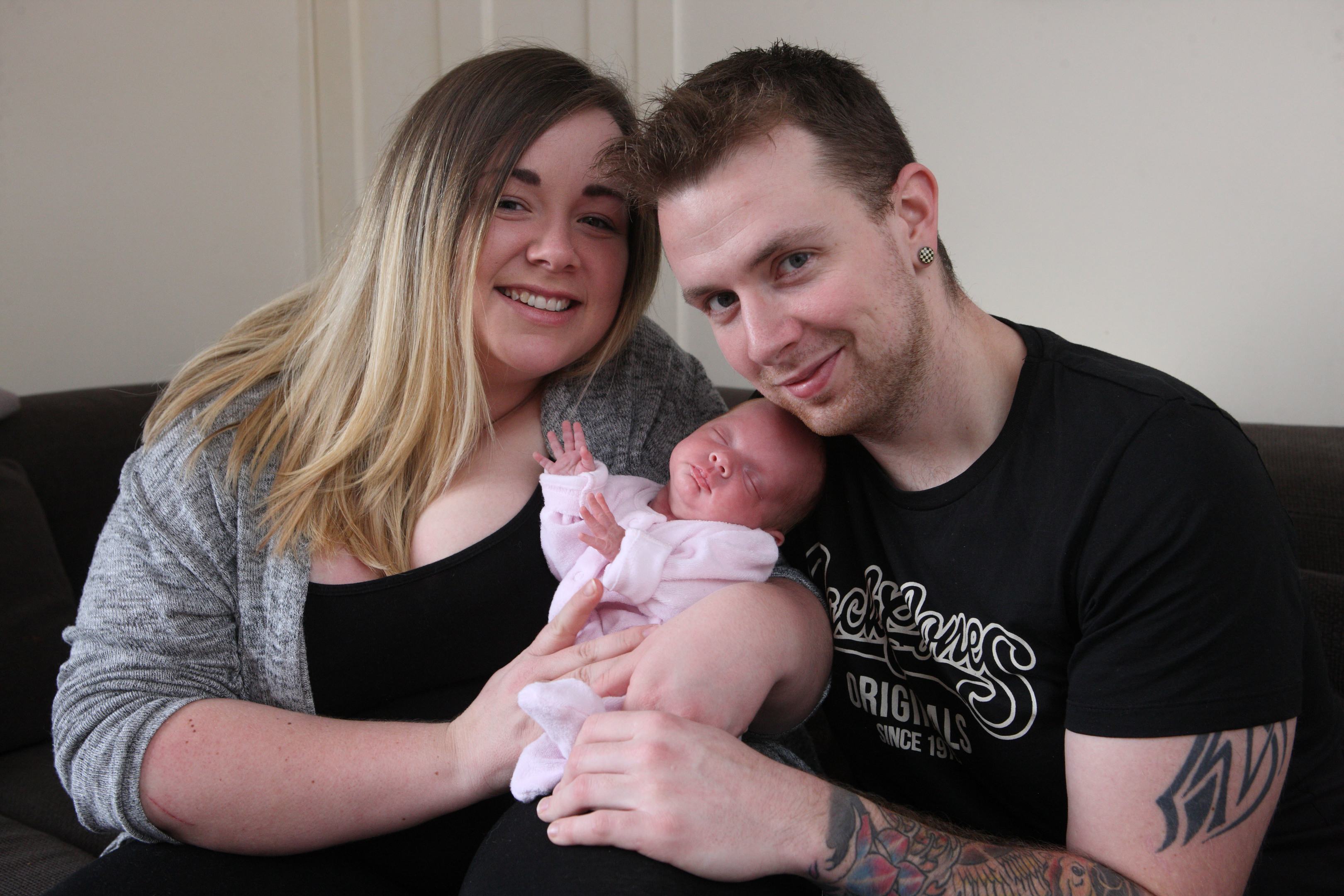 The parents of a baby born almost three months premature are looking to repay medical staff who saved their daughter's life.
Perth couple Ashleigh Stevenson and Gordon Bryce's daughter Layla was born in November weighing just 1lb 8oz.
Despite facing an uncertain future, little Layla pulled through and now weighs almost 5lb.
With their daughter now thriving, joiner Gordon and Abertay graduate Ashleigh, both 25, are determined to help pay back the medical staff who saved Layla's life and are hosting a quiz night in Perth next month to raise funds.
Being able to give parents going through a similar experience a boost has also inspired the couple to raise funds and awareness of the work of staff in Ninewells Hospital's special care baby unit.
Elated mum Ashleigh, revealed: "The unit is one of the things you never know exists until you need it. What the staff do in that unit is wonderful. As soon as Layla was taken, the staff were absolutely unbelievable.
"The level of care offered was amazing. I couldn't believe it. The bottom line is that Leila would not be here if it wasn't for them. Having this fundraiser is the very least we can do."
Discovering Christmas donations from Harris Academy pupils while in hospital with Layla left an impression on both Gordon and Ashleigh.
They plan to make annual donations to help make life more comfortable for parents going through similar tribulations.
Ashleigh said: "The unit relies on donations for baby clothes.
"We've had lots of things donated so far for the quiz night, but are looking for things like blankets and baby hats.
"I said to Gordon that when we went in on Christmas Day and saw gift bags donated from Harris Academy that we would donate to people who are where we have been. It's the little things that make things a bit easier.
"Layla is perfect now. She's almost five pounds and is absolutely wonderful.
"We'll forever be in staff's debt."
Ashleigh and Gordon's quiz night will take place on Saturday February 18 at Perth's Saints Club.
The evening begins at 7.30pm.
£420 has so far been donated to a separate crowdfunding page set up by Ashleigh and Gordon to raise funds for the unit.
To donate click here.