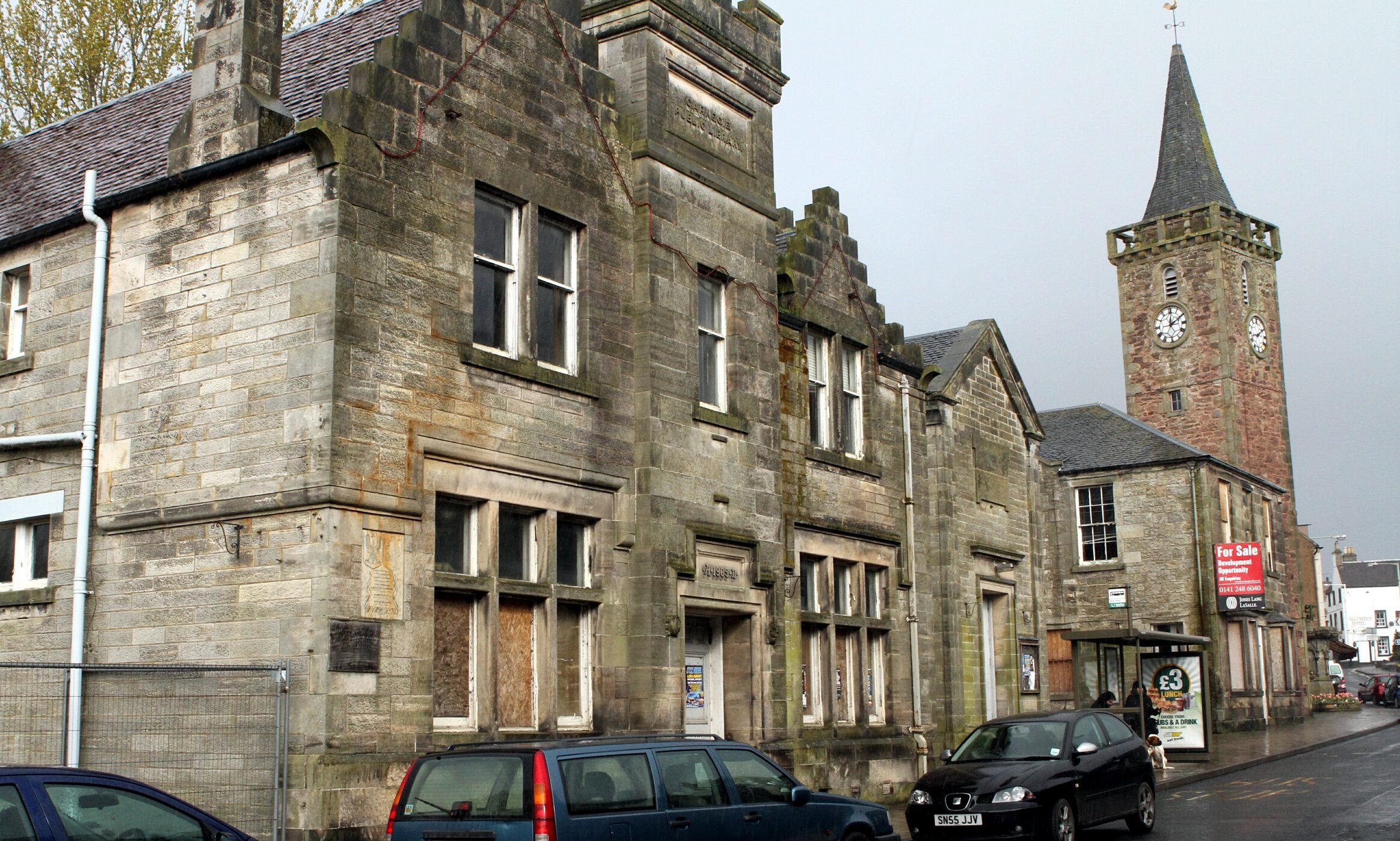 A conservation group is calling for the restoration of Kinross town hall after unauthorised work by its previous owner.
Fresh plans have been lodged to transform the landmark High Street building into flats.
The 19th century property, which includes the former post office and library, was declared surplus to requirements by council chiefs in 2003 and sold to Edinburgh developer Daniel Multon last year.
Kinross-shire Civic Trust has lodged a formal objection against Mr Multon's application for planning consent.
The group has stressed it is not against the proposals to convert the former town hall into eight flats and "would welcome the re-use of these key buildings in Kinross town centre".
The trust says no work should go ahead until earlier alterations to historic doors and windows are reversed or formally approved.
In a letter to planners, trust spokesman Alistair Smith said: "The unauthorised work carried out by the previous owner must be addressed, not least the inappropriate windows, doors and rainwater goods.
"Until sympathetic designs in appropriate materials for these are included (in the plans), the trust cannot support the current proposals."
The trust said that the hall's last owner, the late Simon Wilson, a director of Town Hall Developments, carried out "extensive alterations" in Spring 2015, without the proper consent.
It is understood all of the hall's windows were replaced with PVC frames and double glazing.
Iron guttering, the clock faces and nearly all doors have also been replaced. The trust has also called for CCTV cameras to be removed, or for retrospective planning permission to be applied for.
Mr Smith added: "It is the responsibility of a purchaser to check whether past work was granted appropriate planning permission and the current owner of a building is liable for any past works carried out."
Mr Multon said he was unaware that the work had been carried out without authorisation when he took over the property.
"I am in talks with planning officers about this now and we will hopefully reach a resolution soon," he said.
Mr Multon said he does not intend to reverse the changes. "Mr Wilson did some phenomenal work on the town hall. The stonework and roof in particular are in A1 condition.
"The windows are all first rate as well."
Planners are considering their response to the civic trust's objection letter.
A decision on planning consent is likely to be made in the coming weeks.