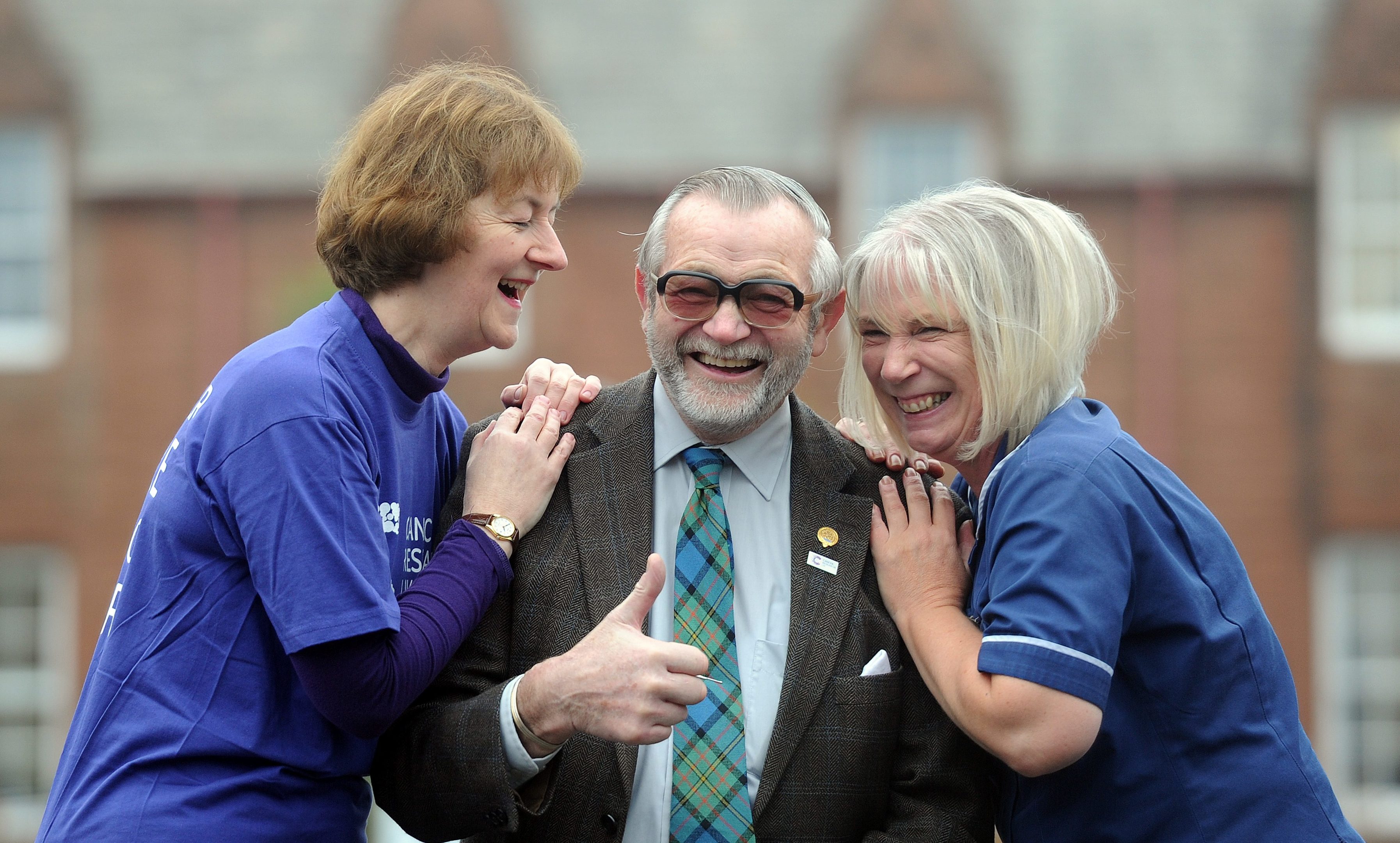 A retired farmer has raised nearly £12,000 with an epic tractor run in memory of his wife.
David McLaren travelled 1,600 miles in his 1960 Fordson Dexta to help Cancer Research UK and Friends of St Margaret's Hospital in Auchterarder.
The 78-year-old took on the challenge last summer in memory of his wife Elizabeth, who died of cancer in 2014.
The couple had previously completed a run from John o' Groats to Land's End in the same tractor, raising more than £14,000.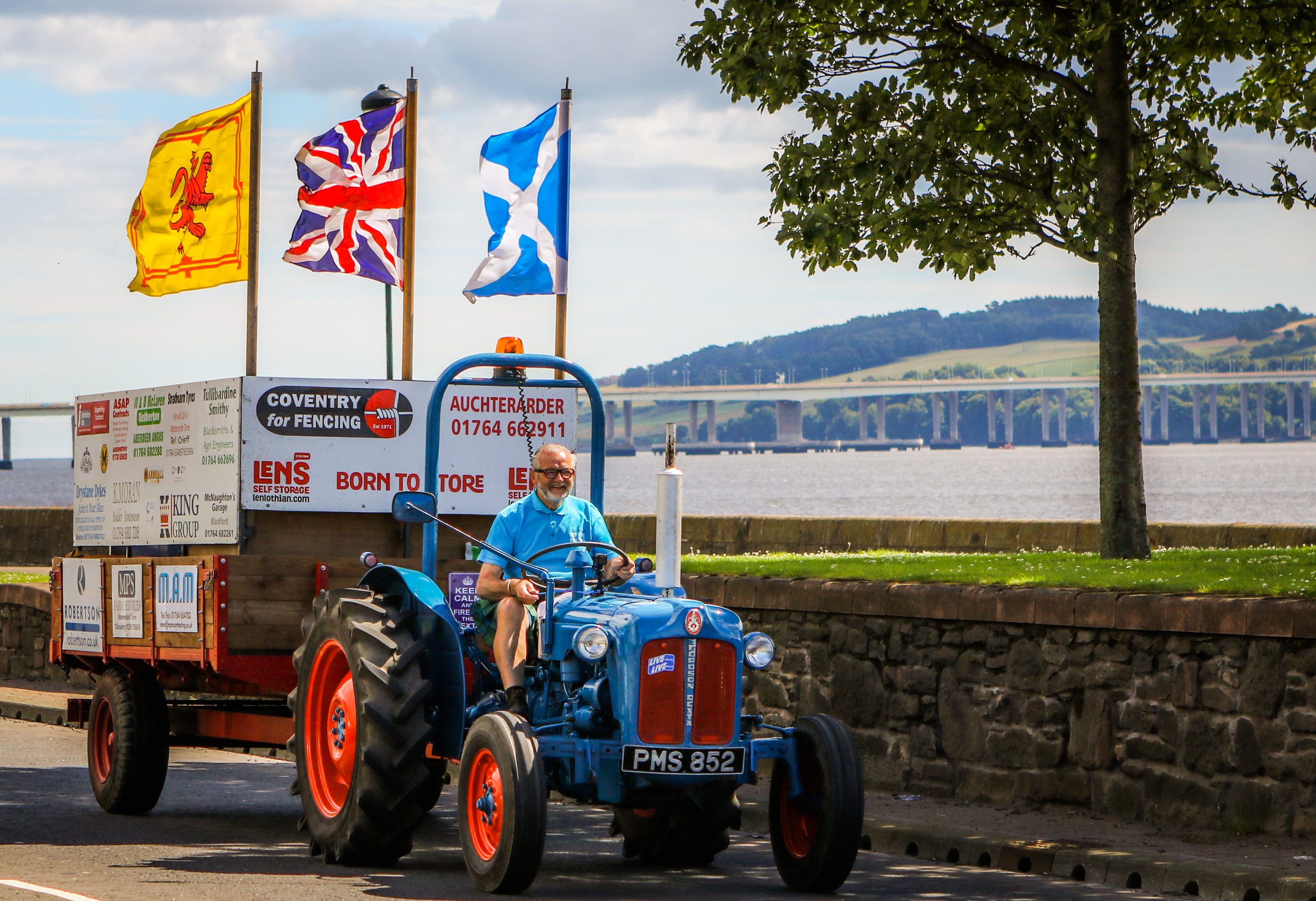 Wearing his kilt and tackety boots, Mr McLaren, from Blackford, set off from Perth in July to travel round the coastline of Fife before spending his first night in the Clackmannan area.
He slept in the specially-built trailer and attended a few agricultural events along the way, including shows at Braco, Kinross, Caithness and Perth before an appearance at the Farming Yesteryear even at Scone Palace in September.
In the final week, Mr McLaren travelled around the north-east coast before moving on to the Angus coastline and the northern shore of the Tay.
The journey took him three weeks.
On Friday, he met staff at St Margaret's and handed over their share of his £11,700 total.
Mr McLaren said: "I did it in memory of my wife, Elizabeth. Four months after the last trip in 2003, we discovered Elizabeth had kidney cancer.
"After a long battle, she sadly passed away in January 2014."
He said: "The last run was a fantastic experience and we made a lot of friends.
"This time I chose to stay closer to home and explore the amazing coast of Scotland while raising funds for these two charities."
Mr McLaren scored support and sponsorship from local companies, many of whom he agreed to advertise on his trailer.
Dorothy Rodger, the local fundraising manager for Cancer Research UK, said: "I am delighted for David that he has achieved such a huge challenge to raise vital funds for Cancer Research UK.
"He put an enormous amount of time and effort into organising this trip and his example is an inspiration to us all."
She said: "Cancer Research UK is entirely funded by voluntary donations and we could not make progress in research without the ongoing support of people such as David.
Ms Rodger said the charity has been at the heart of progress which has seen cancer survival rates double in the last 40 years. "However, we want to ensure that three in four people are surviving cancer by 2034, and the support of people such as David is vital to help fund research and make that a reality."