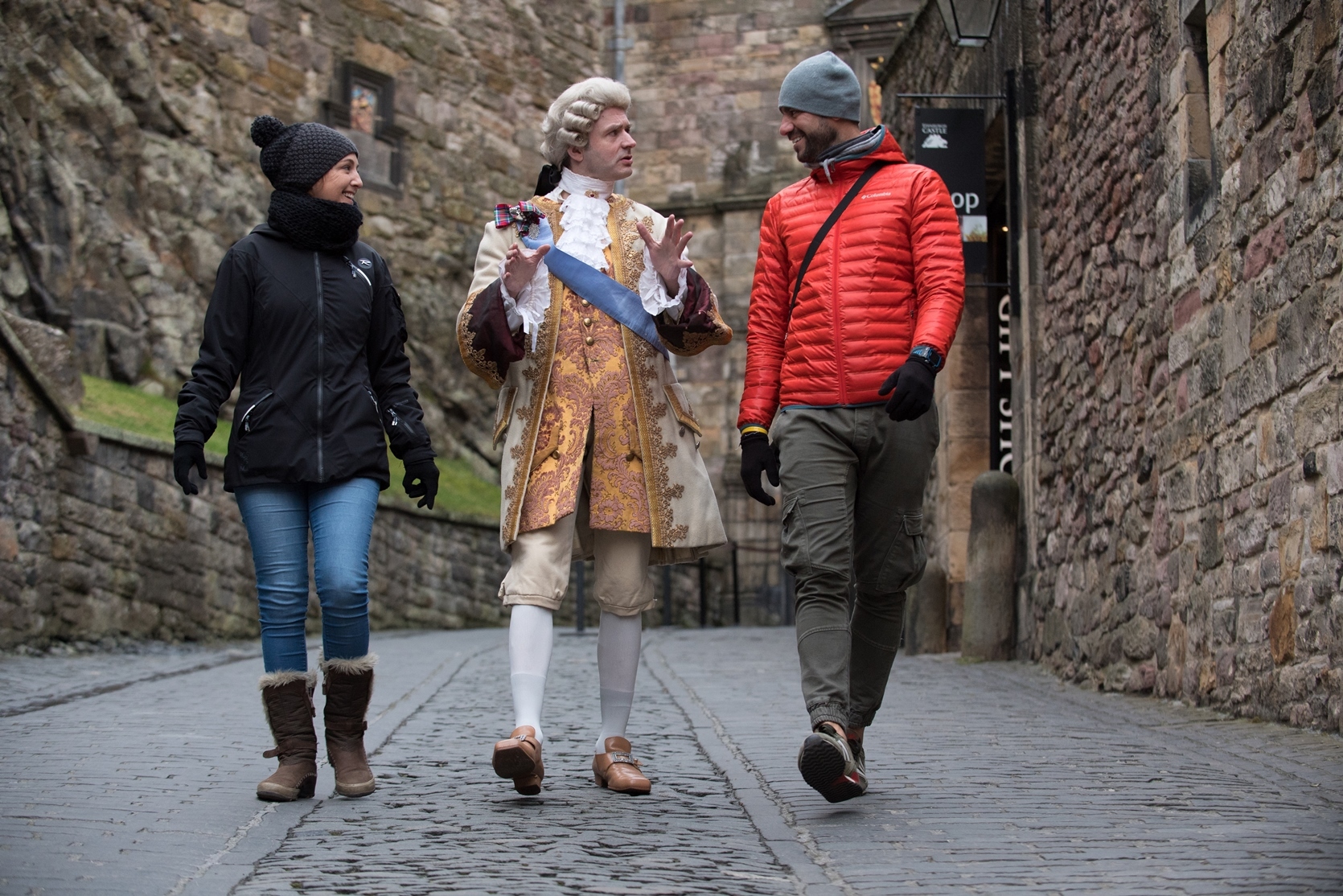 A new campaign capitalising on the renewed global appeal of Bonnie Prince Charlie will feature a  Perthshire castle.
National Museums Scotland, Historic Environment Scotland, Royal Collection Trust and The National Trust for Scotland have joined forces to create a new trail of 25 properties and attractions throughout the country whose history is intertwined with Bonnie Prince Charlie and the Jacobites.
The announcement comes on the 229th anniversary of Charlie's death – January 31, 1788 – and at a time when the historical figure plays a major role in the hit TV series, Outlander.
£40,000 funding from VisitScotland should allow the campaign to reach a bigger digital audience across the UK.
The Young Pretender's trail will include Doune Castle near Stirling and Huntingtower Castle which has historic links with the Jacobites. Lord George Murray was born at Huntingtower, and both he and his brother Charles were involved in the 1715 rising.
Lord Murray also took part in the 1719 rising but was wounded at the Battle of Glen Shiel.
A key part of the campaign takes place from June 23 to November 12, when the National Museum of Scotland in Edinburgh will host an exhibition on the Jacobites. The exhibition will include Bonnie Prince Charlie's shield, sword and his travelling canteen.
Malcolm Roughead, chief executive of VisitScotland, emphasised the significance of the event.
"Bonnie Prince Charlie is one of Scotland's most enduring historical figures and we are delighted to support this collaborative campaign that will help visitors follow in his footsteps," he said.
David Forsyth, lead curator of the National Museum of Scotland's exhibition, Bonnie Prince Charlie and the Jacobites, added: "Our exhibition will present the best material there is – real objects and contemporary accounts and depictions – to present the truth of a story which is even more layered, complex and dramatic than the many fictional and romantic interpretations which exist in popular culture.
"Through this partnership, we are delighted to extend the exciting invitation to people to not only come here and see those real objects and hear that real story but also to travel the country and visit the places where many of these momentous events actually happened."
Stephen Duncan, director of commercial and tourism for Historic Environment Scotland, commented: "It's great to be working collaboratively with other heritage partners on this campaign to get tourists and local visitors alike following in the footsteps of Bonnie Prince Charlie.
"We've seen a huge increase in footfall to our properties in the wake of the 'Outlander Effect,' and in Scotland's Year of History, Heritage and Archaeology we've got the perfect opportunity to build on this further by sharing the Jacobite stories associated with them far and wide."
A new website – www.jacobitetrail.co.uk – has been created for the campaign. The trail can be downloaded from the site now, with a range of further resources to be added in the coming months.