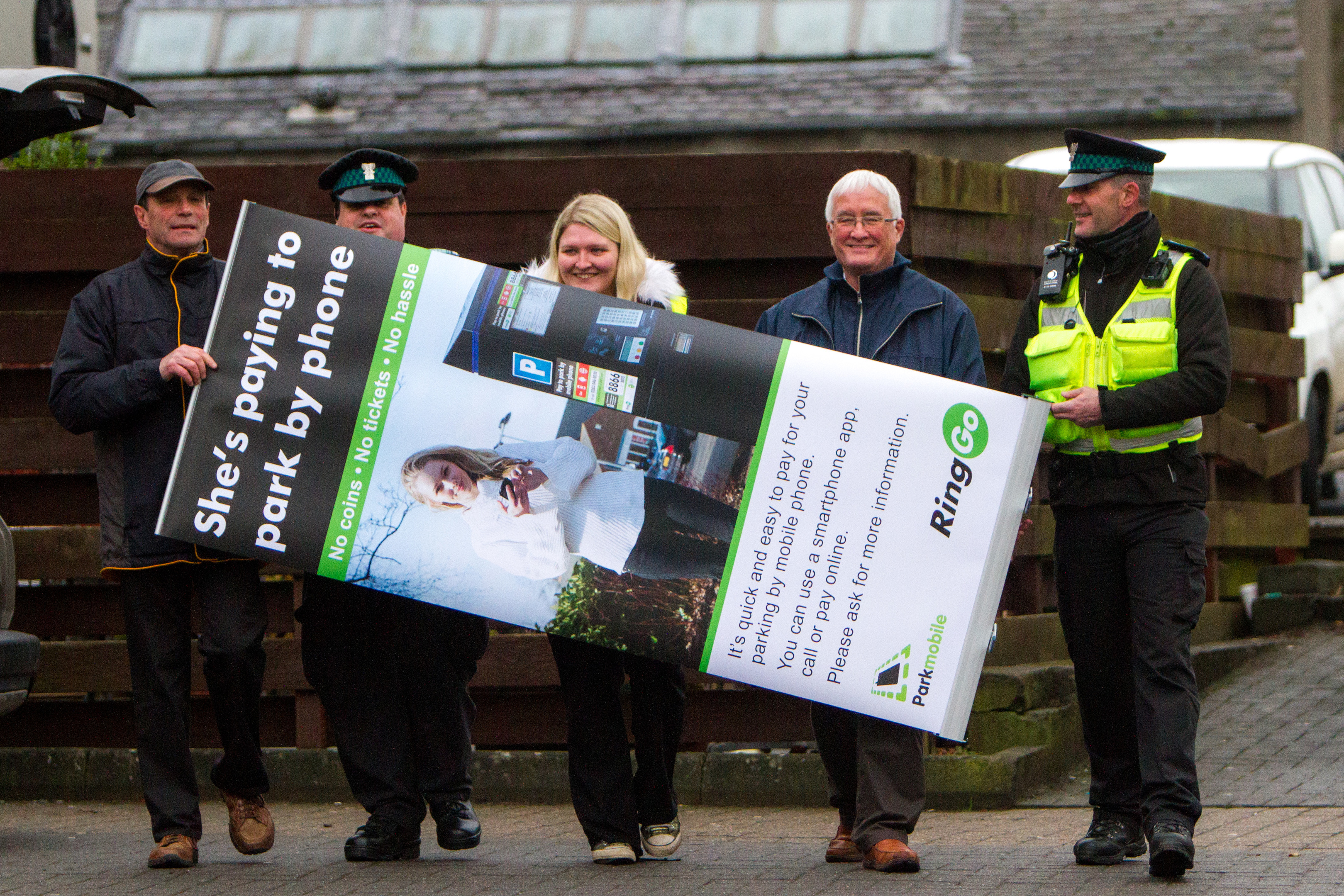 Motorists will now be able to pay for their parking in Perth and Kinross using a Smartphone app.
The RingGo cashless parking is being introduced across the area, allowing visitors to pay for their parking tickets even if they don't have any change.
RingGo, which has been already been rolled out in many cities and towns across Scotland, is designed to make parking easier, simpler and more convenient for those visiting Perth and Kinross.
A spokesperson for Perth and Kinross Council said: "To use RingGo, users must register in advance before parking. This can be done either by downloading the RingGo app onto their Smartphone for free, or online by visiting https://www.myringgo.com/bookparking.
"This will allow users to create a personal account by registering their car registration number and card details."
The app allows motorists to pay for parking in all on-street parking spaces and most off-street council-run car parks.
"Each parking area will have its own special location code," the council spokesperson added.
"Smartphones will automatically pick up this code using GPS. However, if this does not work, signs have been put up in prominent positions to assist motorists to pinpoint their location and continue to use the RingGo system.
"Motorists can receive a text message from RingGo 10 minutes before their digital ticket expires, giving them the option to extend their parking time for up to an hour directly from their smartphone.
"Parking charges will stay the same, but there is a convenience charge of 20 pence on top of motorists' fares, including when they extend a ticket and 10 pence for each of their reminder texts. This extra charge goes directly to RingGo."
RingGo is already used by a number of other local authorities in Scotland, including Dundee, Edinburgh and Glasgow City Councils, and is also already in action at Perth's Kinnoull Street Car Park (which is operated by Smart Parking).
Drivers who have already used RingGo in another city and already have a registered account do not need to re-register, as their account is transferable between locations.
Councillor John Kellas, Perth and Kinross Council's enterprise and infrastructure committee convener, commented: "I am delighted the council is introducing cashless payments to its car parks. It will make trips across Perth and Kinross hassle-free without the need to worry about finding loose change.
"It will also develop the area's digital footprint, and make our parking facilities among the best in Scotland. I encourage all residents and visitors to download the app and start registering their cars so they can begin to enjoy cashless parking."
And Perth Traders' Association member Keith Fergie, of PC Solutions, added: "Introducing cashless parking will promote Perth as a digitally-focused shopping destination, encouraging people to spend more time enjoying the high quality retail experience Perth is acclaimed for."