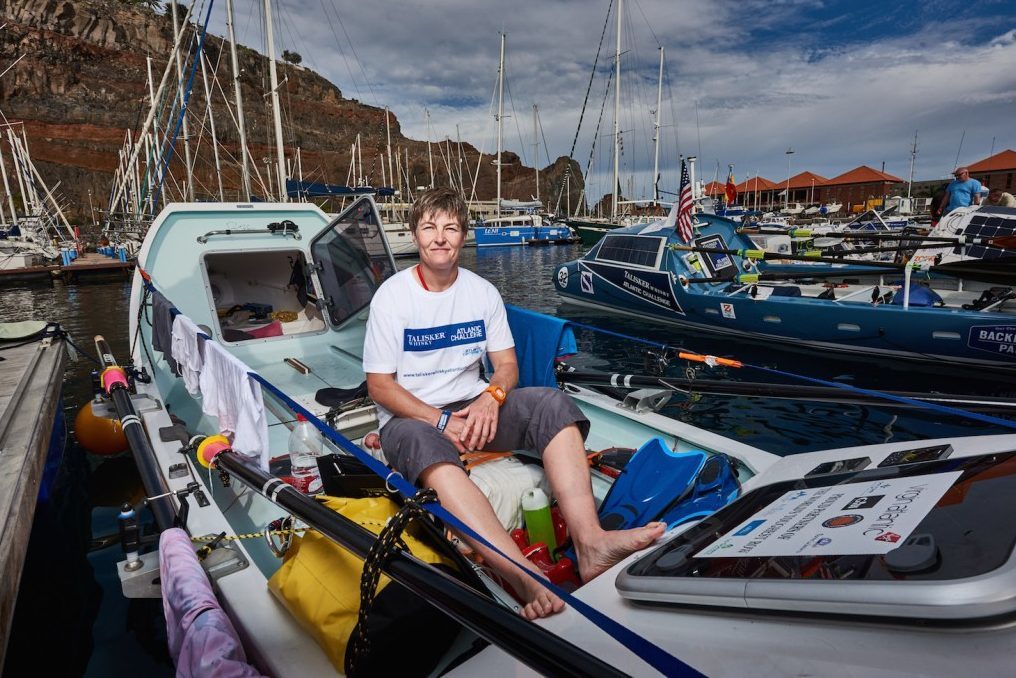 Perthshire ocean row record breaker Elaine Hopley has turned to crowd funding in a bid to bring her boat back from the Caribbean.
The Dunblane adventurer completed "the world's toughest row" from the Canaries to Antigua in the 2000-mile plus Talisker Whisky Atlantic Challenge.
Currently recuperating in the sunshine after shedding 20% of her body weight, Elaine's next challenge is finding £4,100 to cover the bill for shipping the seven metre boat – named Jan in memory of her late mum – back to Scotland.
"I would love to be able to keep Jan," said mother of two Elaine, 45, who completed the gruelling crossing in 59 days, 19 hours and 14 minutes.
"She did me proud. But it took all my money and more to get to the start line.
"I now hold the race record for the fastest solo female crossing and the British and Guinness world records for fastest female solo crossing in an open class boat.
"Of course these achievements mean a lot to me but more importantly I rowed in honour and in memory of my mum, who suffered from dementia for 17 years, from the age of 55.
"We have raised £6,500 already and continuing to raise money for Alzheimers is important to me.
"So is inspiring future generations into sport and inspiring other women to see what it is possible to endure and achieve."
The former Glenshee ski instructor, who looked after her ailing mother at their Bridge of Cally home for many years, said: "To set the Talisker record is very special and I hope we will see more female solo crossings in the future
"We have also developed a free Curriculum for Excellence education package around the row for primary school children and having the boat back would allow youngsters to see it at close quarters. That would be fantastic.
"If I can raise enough funds I'd love to keep Jan to take people on ocean row trips. But at present that's just a pipe dream because I still have debts to be paid off.
"Together we faced everything from tropical storms to flat calm and I loved every second.
"Jan is the most fantastic boat and I had so much fun surfing her on the huge swells. The whole experience was out of this world.
"Antigua is beautiful and my recovery has been quick. I feel great and even throughout the crossing I had no injuries or salt wounds.
"I'm looking forward to coming home now. And hopefully I will be followed by Jan if the crowd funding appeal strikes a chord with supporters."
Alzheimer Scotland and sponsors, including Bridge of Earn's Moncreiffe Care Home and Highland Spring, have organised a March 3 homecoming for Elaine at Glasgow Airport.