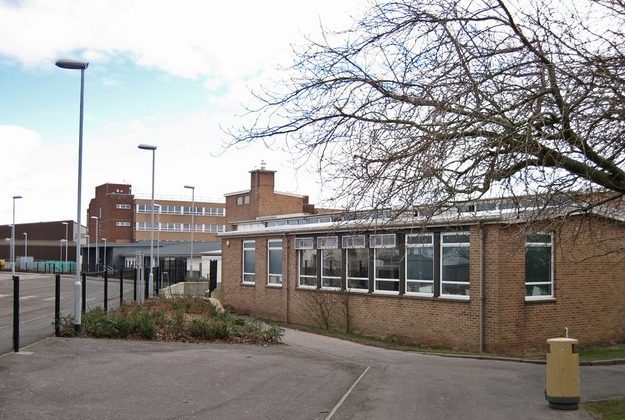 Claims that the staffing crisis at Blairgowrie High School goes deeper than just the maths department have been made by parents.
One mother described the problem with recruiting maths teachers as "the tip of the iceberg"
She understood that the English and modern studies departments were also having difficulties recruiting staff.
"It seems across the board the school is having problems getting and retaining permanent staff," said the woman, who preferred not to be named.
"It is quite alarming, there is definitely something that needs to be looked into, there is a high turnover."
The chair of the school's parent council, Lesley Waugh, declined to comment on the situation but parents said the group had been discussing how to address the issue in recent weeks.
Another woman, who has four grandchildren at Blairgowrie, said she was "absolutely horrified" by the letter appealing for parents to help with the teaching of maths.
"This is my grandchildren's' futures they are playing with," she said.
"Their whole future is being jeopardised by this incompetence in staffing and resources. What are parents meant to do?
"There is already no space with private tutors as this situation has been in the making for over two years and they are snowed under. Why should parents have to pay for tutors anyway – that is the job of the schools."
Another parent added: "Blairgowrie High has its problems, but it's a good school with a strong, dedicated staff. It's a shame they've had to do this, it sounds like a last resort.
"Hopefully this is just temporary and a solution is found before the pupils' education really starts to suffer."
A spokesperson for the teaching union the EIS said its policy is not to comment in relation to staffing matters in individual schools but they conceded teacher recruitment was an issue across Scotland.
"We have known for some time that there are teacher recruitment challenges in some parts of the country, and in a number of subject areas – such as in the STEM subjects," he said.
"Recent figures have revealed a worrying shortfall in the number of maths and English teachers coming into the system.
"Given that English and maths are core subjects for all pupils throughout their school careers, coupled with the key focus on enhancing achievement in literacy and numeracy at all stages, these figures give significant cause for concern.
"The reality is that additional steps will require to be taken to encourage more people to come into teaching.
"This must include more action to cut the excessive workload demands placed on teachers, enhancing the professional standing of teachers,  and a commitment to improving  salary levels to bring Scotland's teachers in line both with colleagues in other countries and with other graduate professions in this country."