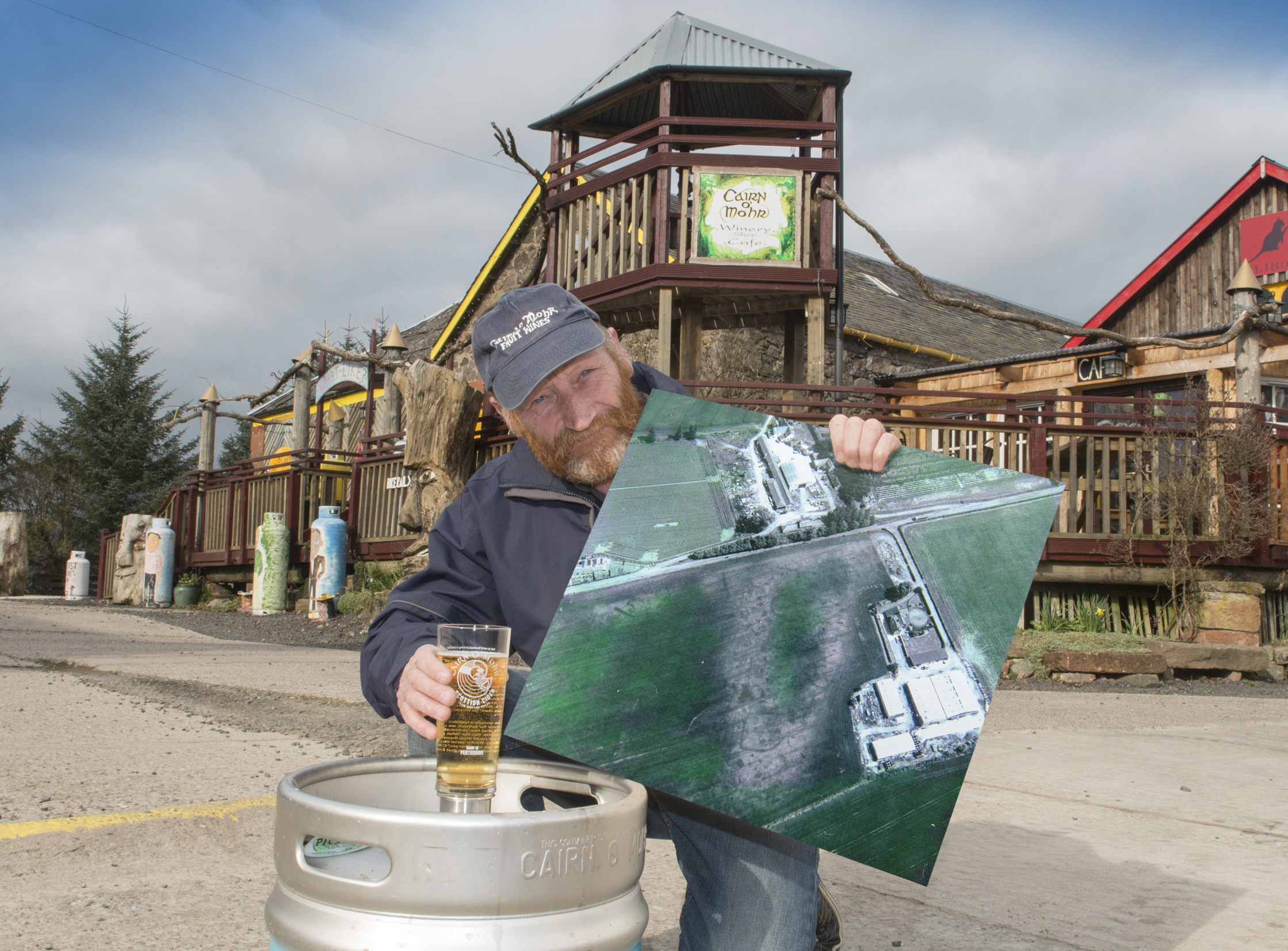 A businessman discovered his Perthshire winery was built on top of a Pictish site just days after naming his new product after the ancient people.
Ron Gillies had chosen the name "Pictish Cider" to reflect the Scottish origins of the drink, but discovered the links to the tribe were closer than he thought after being given documents by a former neighbour.
He said:  "I came up with the name and then I discovered that the Cairn o Mohr winery sits on top of an ancient Pictish settlement.
"I'd always heard rumour about a protected monument under the ground but it was only after I named it that I found out more detail.
"It was quite an extensive site – a whole community lived over the top of the hill – and Cairn o Mohr and East Inchmichael farm were built on it.
"There are some aerial photographs from before the winery existed and the foundations of the Pictish buildings can be seen quite clearly – it looks like there has been around a dozen buildings.
"Half of it is across the road from us and that is the protected bit. I thought it was quite a coincidence."
He added that the settlement will in all likelihood continue to lie undisturbed below the soil.
"There are no plans to excavate it," he said. "There are a number of sites like that – where they've decided that they shouldn't be disturbed, apart from agriculture.
"We find stuff all the time – my brother has a big collection on his farm. Years ago a stone Cist was found, which may have been a burial, and that was excavated.
"I may display the aerial photographs in the shop with a little story."
Perth and Kinross has strong links to the Picts, with the village of Forteviot known to have been home to a Pictish palace.
Kenneth MacAlpin is said to have died at the palace, which stood on the west side of the village.