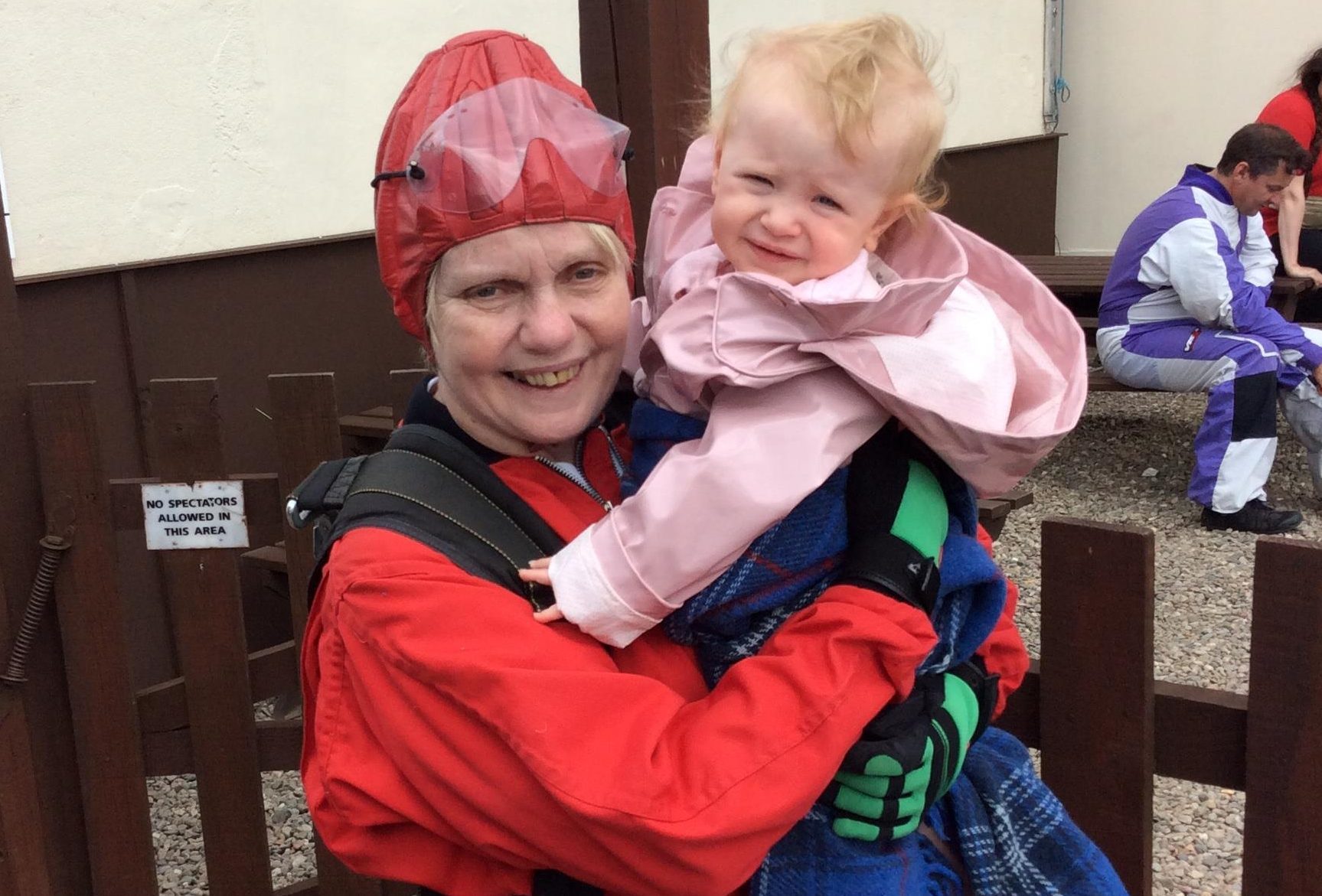 A Perth grandmother is not letting a long-term illness destroy her zest for life.
Doreen Brown, 60, was diagnosed with Parkinson's 10 years ago but has taken part in skydiving and abseiling for charity, along with doing voluntary work in Africa.
The grandmother, who works in a local charity shop, is planning to abseil off the Forth Bridge later this year to raise funds for Parkinon's UK and described how her condition first came to light.
"I had a slight tremor in my arm and my kids were telling me to stop shaking. I told them it's just old age. A few months down the line I thought I'd better go and see about it."
After getting two different opinions she was sent to a hospital for a scan that showed she did not have a brain tumour, as one doctor had initially thought but was diagnosed with Parkinson's shortly afterwards.
"It didn't take long for me to get a diagnosis, but it took about two years before I got stabilised on the medication," she said.
"That was just them trying different things on me and I either kept fainting or falling asleep.
"Everyone's different with Parkinson's – you never get two people the same, but now I've been stabilised on a variety of drugs for a long time and I just plod on.
"It's not usually the tablets that are the problem, it's the side effects that are the worse. I've heard of people who end up spending excessively – their behaviour changes.
"My main one is tiredness. If I'm driving, I can only do short distances without having to stop for a snooze or a walkabout to wake myself up. I am slower at doing things, but that's developed over the years."
She continued: "I don't have a tremor now – that only appears if I'm poorly.
"Recently I was in hospital for a day when I developed breathing problems and my tremor kicked in. It's just when your system's a bit run down.
"I do have good and bad days like most people with Parkinson's.  Sometimes I struggle to get out of my bed, but the next day I'm jumping out of an aeroplane.
"I've had this for a decade now and when people ask what I'll do in the future, I just say, 'keep on going.'"
Mrs Brown has also made two trips to do voluntary work in Kenya with The Gloag Foundation.
She said: "It was fantastic; an eye-opener, but just wonderful.
"We were down in Mashimone, a real slum area of Nairobi, and there's a school there where we did a holiday camp.
"I was involved with the craft side of things, but they did sport and bible teaching, too.
"And in the afternoon we fed the babies in the orphanage back in Nairobi, or played games with the kids. So I think it's fair to say I'm not lying down to this."
Mrs Brown has set up a Just Giving page:
justgiving.com/fundraising/Doreen-Brown1
to raise funds for her abseil.