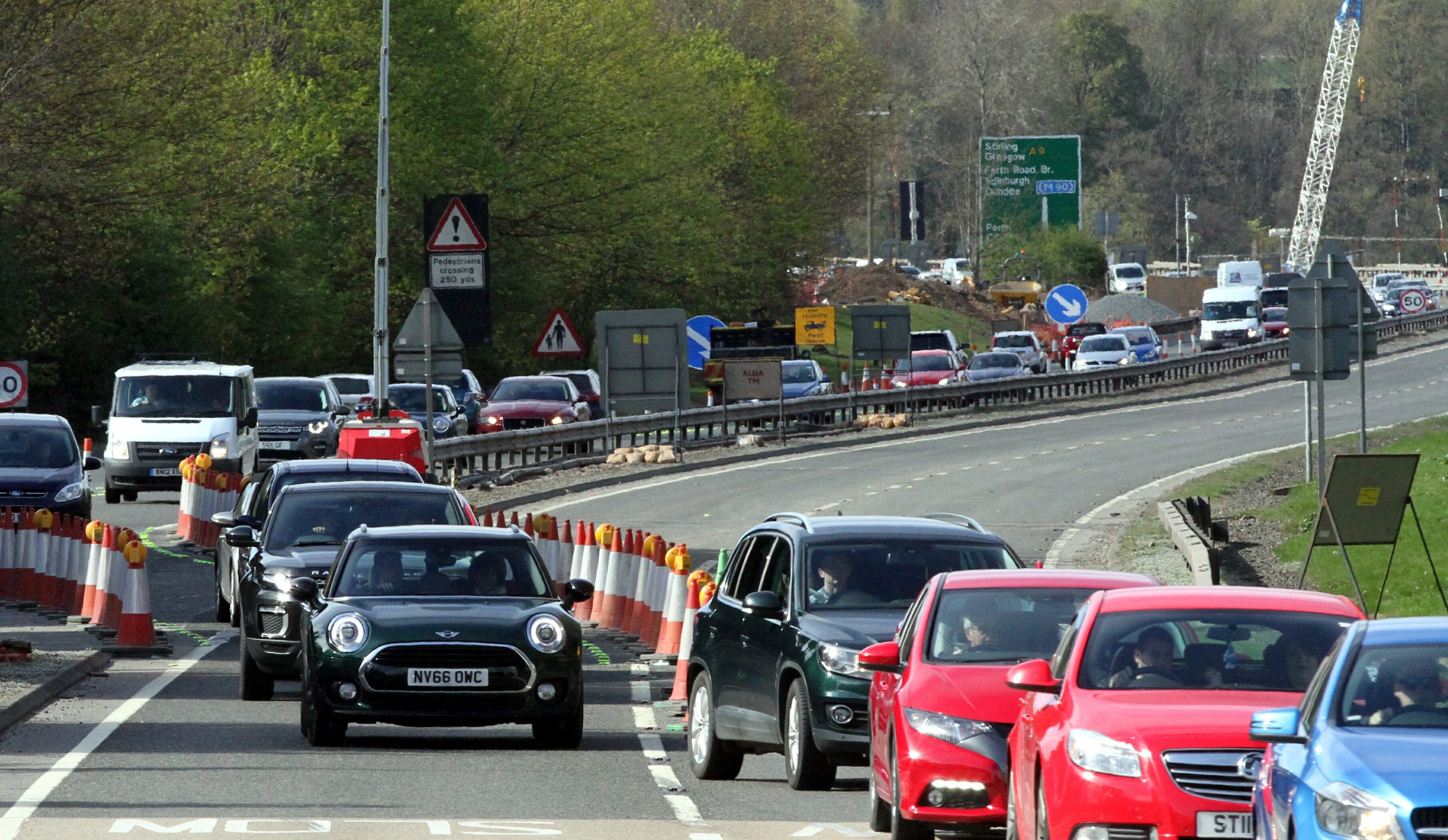 Hour-long delays in major roadworks ringing Perth ruined the Easter weekend for many families.
The congestion on the Perth bypass and A9 between Broxden and Inveralmond roundabouts was the worst experienced since work started to create the city's new link road.
During peak times, drivers approaching the bypass have experienced significant disruption with 10 to 20 minute delays at all times. That rose to 40 minutes during peak times, but the Easter weekend brought new levels of misery with delays of an hour reported.
The frustration has been compounded by work on the A85 Crieff Road and a road closure at Lochty. In addition, some motorists have chosen to use a back road that passes Huntingtower Castle as a 'rat run' to try to avoid the roadworks.
Motorists and passengers took to social media to express their anger at the weekend.
Traffic Scotland kept in close contact with contractors to provide hourly updates on the length of delays through the roadworks.
One local motorist claimed the delays appeared to be lengthening as work is progressing.
"It is bad enough for motorists who are passing through but for locals it is even worse as the roadworks are simply unavoidable," he said.
"It has reached the point that if you want to venture out it's important to plan your journey or hit queues the moment you leave the house."
Councillor Henry Anderson said he was aware of the weekend traffic delays and revealed he had been looking at social media to gauge motorists' comments.
"I noticed that some people said they were delayed up to 40 minutes due to the roadworks, and that is unfortunate," he said.
"There will be some drivers who have meetings or appointments but hopefully the outcome will be a better road system around Perth."
Mr Anderson stressed that some residents living in Lochty had raised concerns about the road closure there which has seen Perth or southbound traffic being funnelled through the bypass roadworks.
And he also highlighted problems caused by some motorists using the minor road beside Huntingtower Castle to avoid part of the work.
Councillor Alan Livingstone added the traffic "is a nightmare" due to the A9/A85 roadworks.
"My wife and myself were caught up in it on Friday and it was horrendous," he commented.
"The police and the council are aware of the situation at Huntingtower and road safety mitigation measures will be put in place there," he added.
The Inveralmond/Broxden roadworks will create a new A9/A85 junction, and are part of the £35 million Cross Tay Link Road.