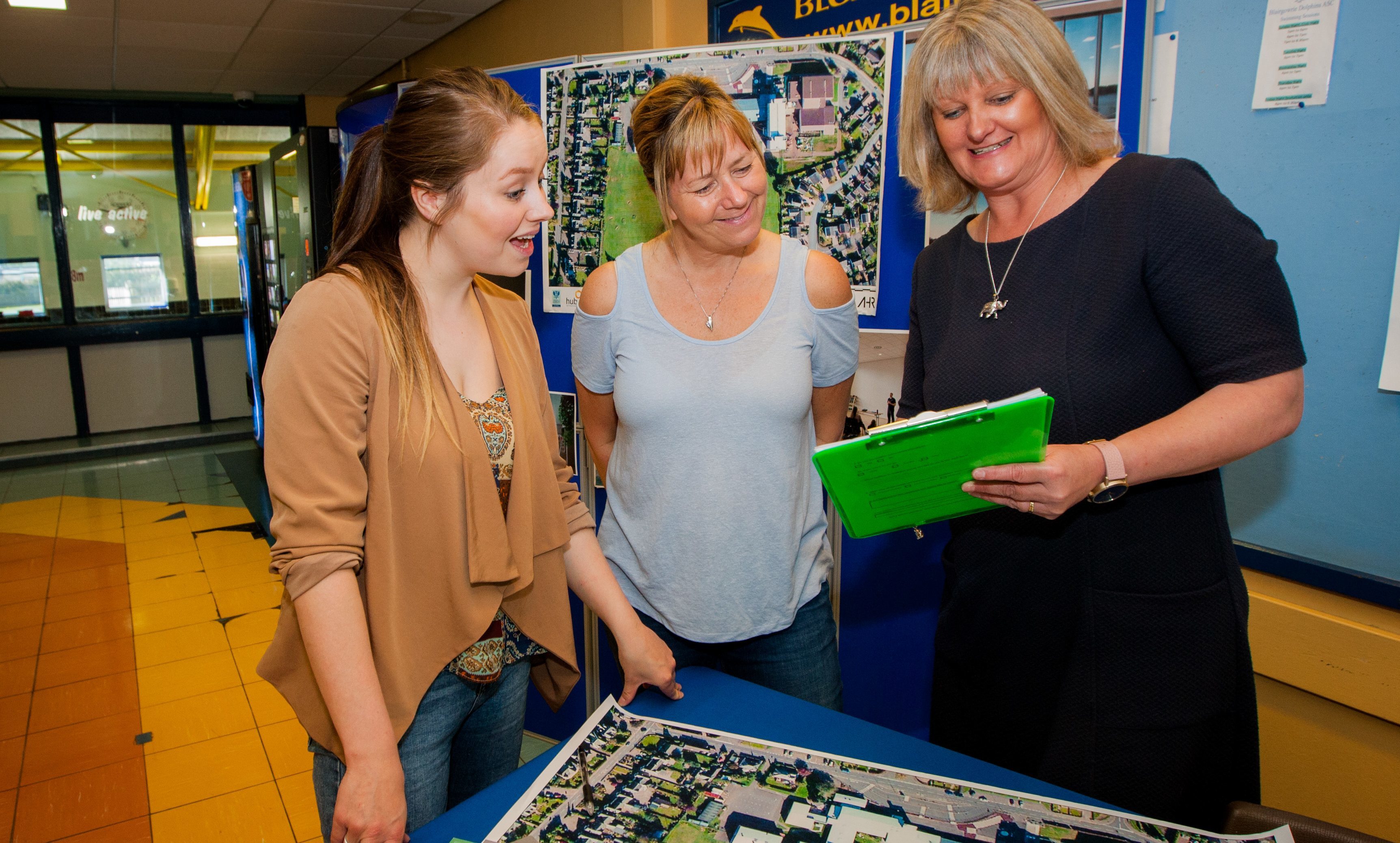 Residents at Perthshire's biggest town have been given the chance to shape multi-million-plans for a "badly needed" new leisure complex.
The highly anticipated centre will replace ageing sports facilities in Blairgowrie.
PMR Leisure, which has worked on similar projects up and down the country, is leading a consultation exercise, asking locals what they would like to see when the £17.7 million centre opens its doors in 2020.
Residents were invited to make suggestions and proposals during an all-day session at the town's learning centre on Wednesday.
They are calling for, among other things, a 25m swimming pool, synthetic sports pitch and facilities for dance classes.
Perth and Kinross Council is spearheading the development and funding was ring-fenced during last year's budget talks.
PMR Leisure director Penny Lochhead said: "The feedback we've been getting has been very positive.
"I think people are very pleased to see things moving forward. This isn't a case that we will come up with a fancy design and you won't hear about it again.
"The opening date is scheduled for 2020, which isn't a lot of time at all."
She said: "The new centre is badly needed. The facilities here in Blairgowrie are more than 30 years old and simply passed their best, although they are still very well used. There is a real need for things like better changing facilities.
"We've spoken to some local swimming groups and they tell us the pool just isn't big enough for their needs and they have to go elsewhere for galas."
Visitors to the marathon 15-hour consultation were asked to use a map of the planned site to show where sports pitches and buildings could be built.
The new centre is also expected to have modern meeting rooms for wider community use.
Ms Lochhead said: "We are gathering all suggestions and ideas and aim to report back on what we've found by the end of May or beginning of June."
Afterwards, a planning application will be drawn up and submitted for land next to Blairgowrie High School.
The school and existing leisure centre are expected to remain open while construction gets under way.