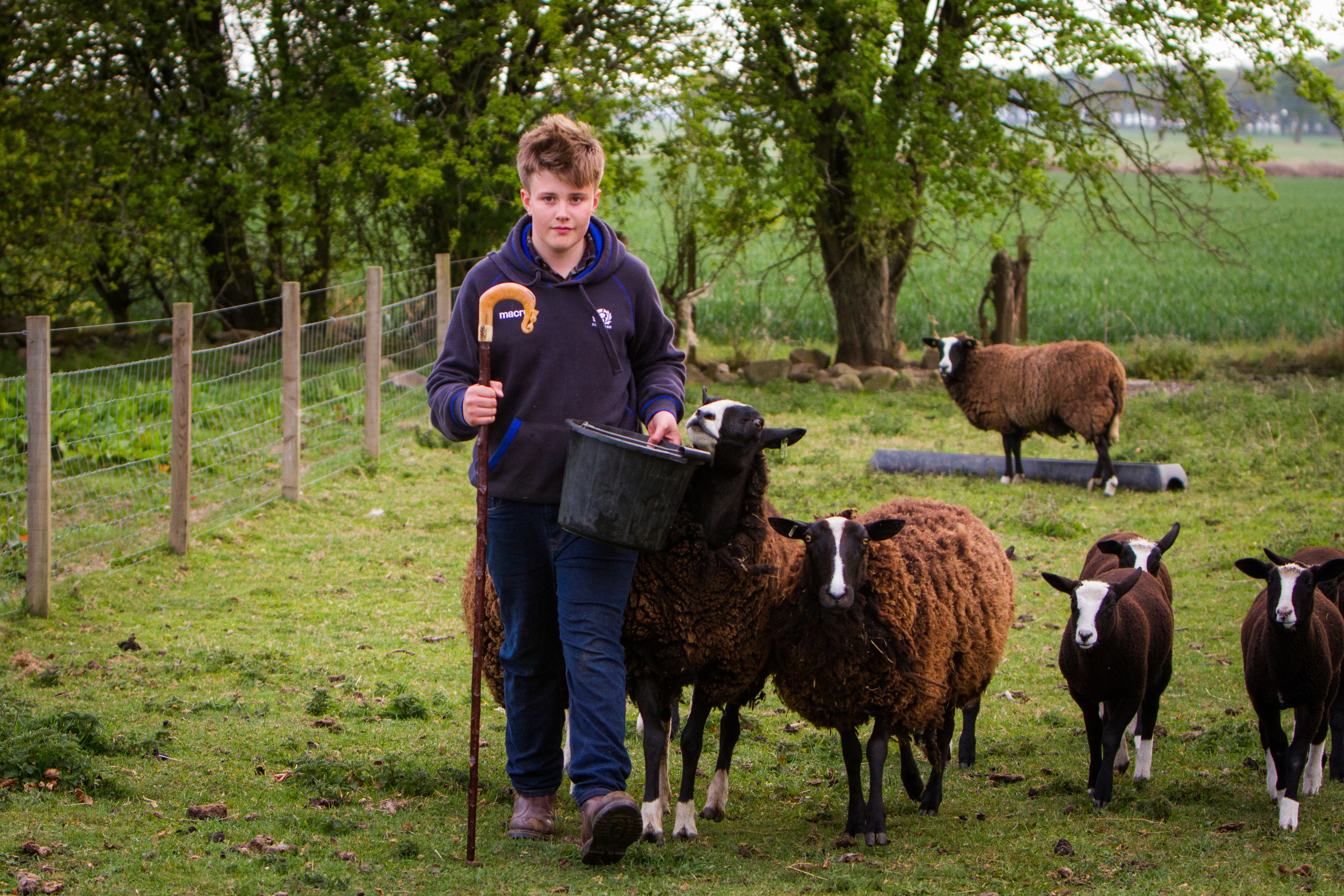 The generosity of the farming community and wider UK public has stunned young Perthshire sheep farmer Archie Downie and his family.
The 14-year-old, who used his saved pocket money to establish a small flock of pedigree Zwartbles has endured a difficult few months.
He has seen his animals twice savaged by dogs in the space of 36 hours and has been delivered a further blow with the news that one of his traumatised ewes has miscarried.
As he and his family pray for better news from his three remaining pregnant ewes they have had their spirits raised by the generosity of others.
First a local breeder of Zwartbles offered Archie — who is determined to make a career for himself as a farmer — a number of new lambs once they are ready to leave their mums.
Then letters started to come through the post from farmers across Scotland and in England who had read of the devastating attacks and wanted to help.
Sent to his mum Zoey, many were simply addressed to a smallholding near Ardler but the Royal Mail made sure they arrived at the family's home.
They contained money to help him grow his flock as well as words of wisdom and support for his efforts.
Another local gentleman arrived at the family's door to present him with a hand-crafted shepherd's crook, together with a range of stick-making equipment — another of Archie's pastimes.
There was even a pig stick for Zoey, who has a couple of sheep on the family's smallholding near Ardler.
Zoey said the entire family had been touched by the response.
"I am very humbled and overwhelmed at the support people have given Archie both in supportive words and kind gifts," she said.
"This was never our intention at all and I'm not really sure how to deal with the gifts.
"I purposely didn't mention money as the main focus for us has always been about the safety of the animals.
"Archie would like to say a huge thank you to everyone who has been in touch."
Amidst the warm feelings the generosity has spread through the family, there has been evidence of the traumatic impact sheep worrying can have.
Young Archie had feared the attacks would have an effect beyond the injuries caused and Zoey said that had sadly proved to be correct.
"One of the Zwartbles that was due to lamb in a couple of weeks aborting twin lambs," she said.
"It's likely that the cord was severed during the incident from one of the lambs, causing it to die inside her.
"The vet has also checked the foot of the injured lamb from the incident and the cartridge is damaged beyond repair.
"It will now go for slaughter rather than its intended breeding and showing, which is pretty awful.
"We now have three sheep left to lamb in the next two weeks. Our fingers are crossed."
Unperturbed by everything that has happened, Archie has decided to enter some of his lambs at Alyth Show.