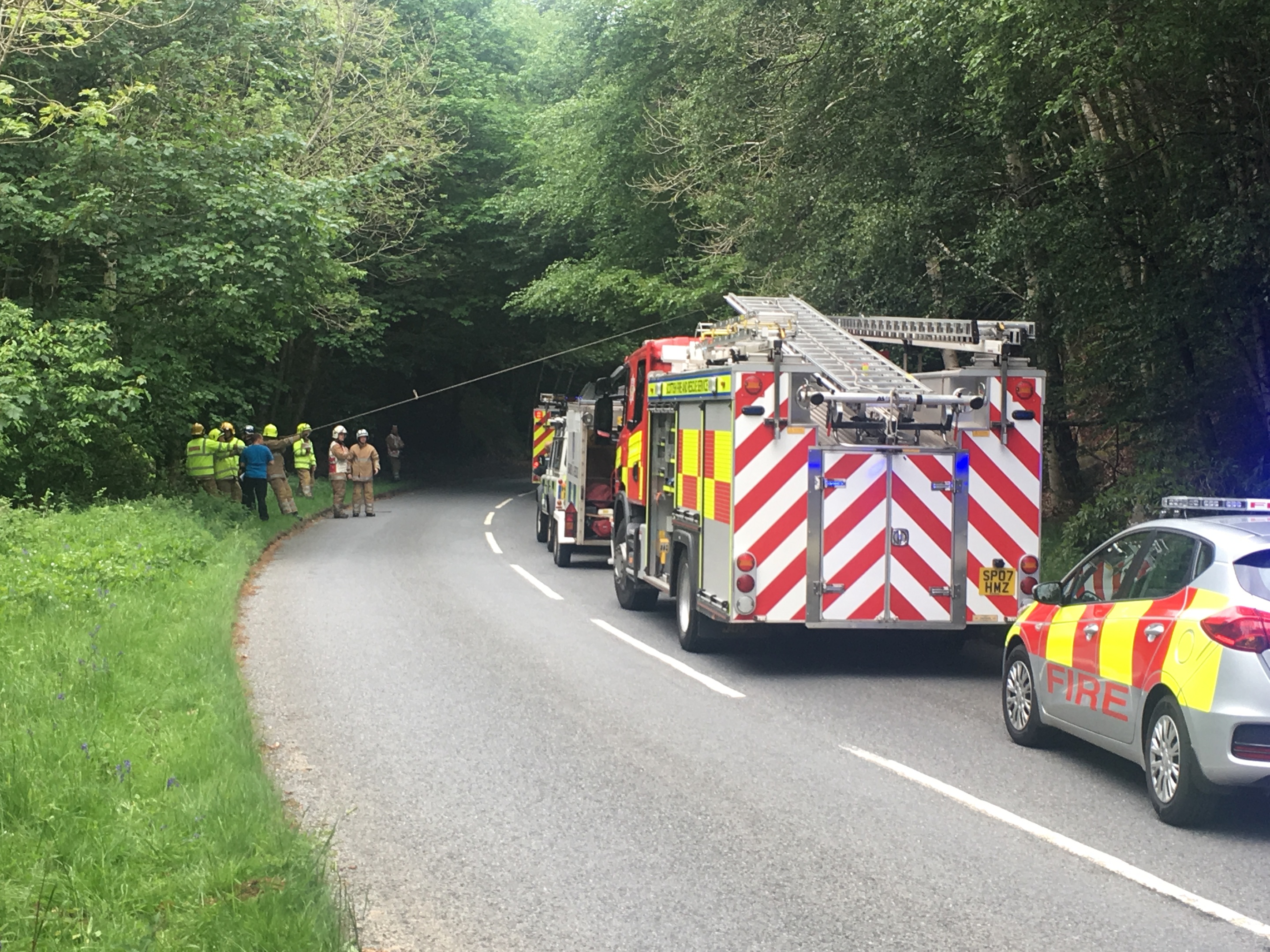 A climber survived a 30ft plunge at a Perthshire beauty spot.
The 58-year-old tumbled down a rock face at Polney Crag, on the edge of Dunkeld.
Emergency services, including the Tayside Mountain Rescue Team, were called to the area just after 1pm when other members of his climbing party raised the alarm.
Fire crews from Dunkeld and Blairgowrie used a tensioned rope technique to bring the injured man back to safety on a stretcher.
He was taken by ambulance to Ninewells Hospital in Dundee having sustained back and pelvic injuries.
Speaking from the scene, Perth fire service group manager Graham Smart said the hazardous terrain required a multi-agency approach.
"This was a joint operation with police and ambulance teams," he said.
"The man had been part of a climbing party up on the crags. He fell from the cliff face about 20ft to 30ft and hurt his back.
"Although he was injured, he remained conscious throughout.
"We managed to bring him down, slowly and steadily, on a stretcher. Once on the ground, he was looked after by paramedics and taken to Ninewells."
The accident came just weeks after three climbers were rescued by helicopter from the same cliff face.
Yesterday firefighters scaled the cliff, while other crew members held them steady using a rope stretched across the carriageway.
The road was closed by police during the hour-long operation.
The climber had been about 50ft up the crag when he fell.
Polney Crag is described as a popular destination for mountaineers and
abseilers because of its accessible climbs and stunning views.
Trees keep the rock face dry from rain, but climbers are warned that once it gets wet, the crag can become
hazardous and will take a long time to dry out.
There is loose, unsteady ground at the top of the crag.
It is part of the Craig a Barns area, which also includes other sites Cave Crags and Lover's Leap.