A poignant record has been released to commemorate the lasting legacy of Perth tennis star Elena Baltacha timed to coincide with this year's Wimbledon championships.
Singer-songwriter Alex Joseph, 34, of Ashby-de-la-Zouch, knew Baltacha from his time playing on the junior tennis circuit, and remembers the late Olympic athlete fondly.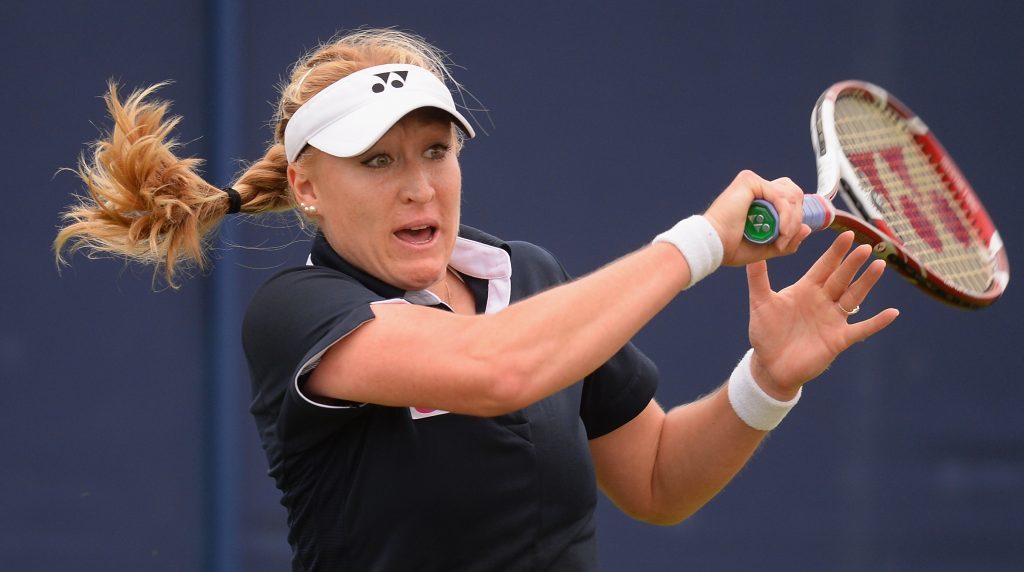 50% of the proceeds of sales of the song, Never Gone, will be donated to the Elena Baltacha Foundation.
Baltacha, known as Bally, was women's number one in the UK intermittently between 2002 and 2012 and lived part of her childhood in Perth when her father, Sergei, played for St Johnstone.
She was a member of Perth Lawn Tennis Club when the family lived in the Fair City.
Baltacha was diagnosed with liver cancer in January 2014 and passed away in May of that year.
Mr Joseph recalled her heart-breaking death in 2014,  and spoke of how he felt moved to write a record that reflected her spirit, her passion for helping others, and her legacy.
"Any organisation that helps to enrich lives through tennis is a no-brainer to support," he said.
"When I saw that news bulletin, I just knew that I wanted to write a song about Bally. It was an easy track to write as it came from the heart.
"I already knew her inspirational story and I wanted to pay my respects and highlight her achievements as well as help to keep her amazing legacy alive – something which the Elena Baltacha Foundation is building on to this day.
"Of all the songs I've written, this is the one I feel the most emotional connection to because of my memories of Bally."
Nino Severino, Elena's husband and chairman of the Elena Baltacha Foundation, added: "When I heard Alex's moving tribute to my late wife Elena, I knew that the foundation and I just had to get behind it.
"The song reminds me of Bally's kind nature and everything she meant to so many people. Tributes like this will help keep her memory alive so that we can carry on with the fantastic work she started before she lost her fight to liver cancer in 2014. "
'Never Gone' will be available to download from iTunes and all major music download outlets from July 3.