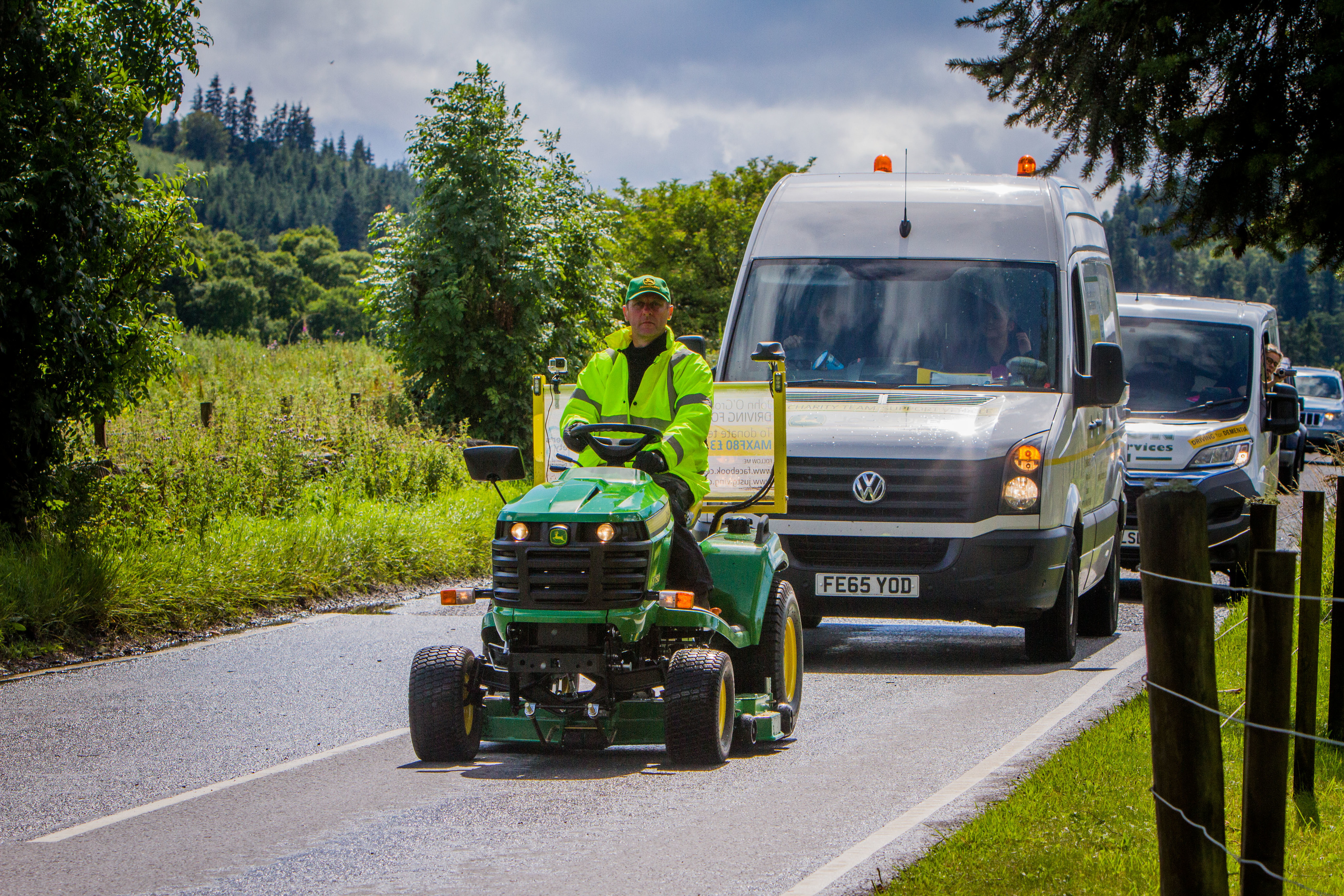 A charity fundraiser has been forced to abandon his plan to drive the length of Scotland's most deadly road on a 10mph lawnmower.
Andy Maxfield had hoped to travel along the A9 as part of a bid to set a world record for riding the John Deere vehicle from John o' Groats to Land's End.
The prison officer had set off from Aviemore along the route but later opted to move on to B roads in the interests of safety.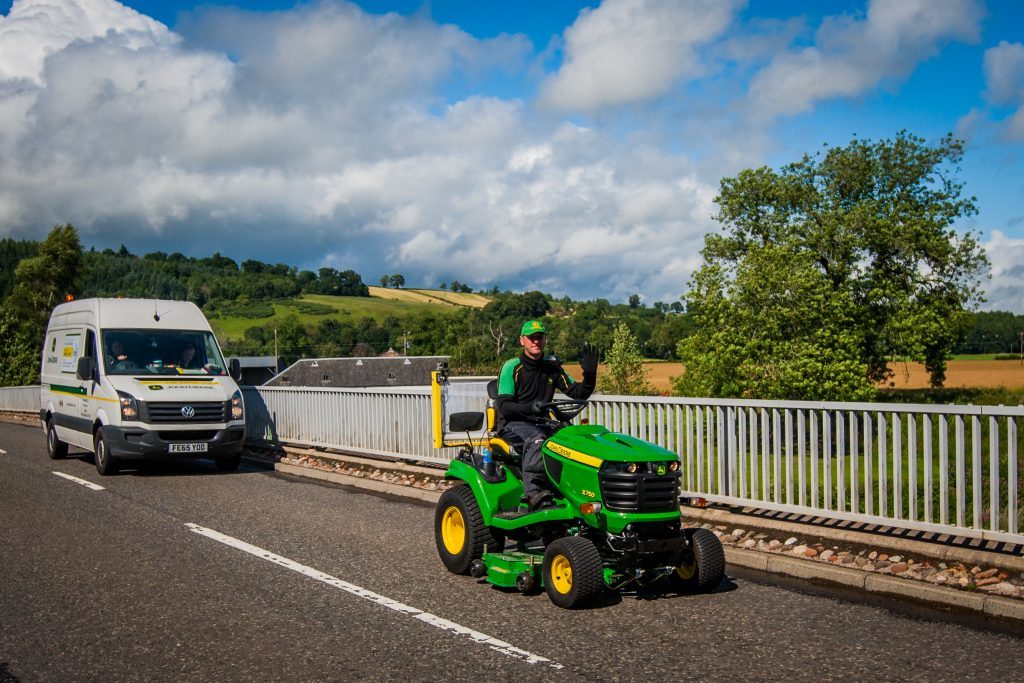 Sue Swire, who is accompanying Andy on the journey as part of his support team, said the poor weather in Perthshire had played a part in the decision.
She said: "He's had to come off the A9 because it was too busy. We've been really careful about not holding up traffic, because Police Scotland were keen that we didn't do that.
"The team didn't realise the road would be that busy – it's dual carriageway and they thought people could get past.
"Also because of the weather there's a lot of spray from lorries, so in the interests of safety he came off."
Andy's trip through Perthshire was the second day of his epic journey, which is raising funds for the Alzheimer's Society.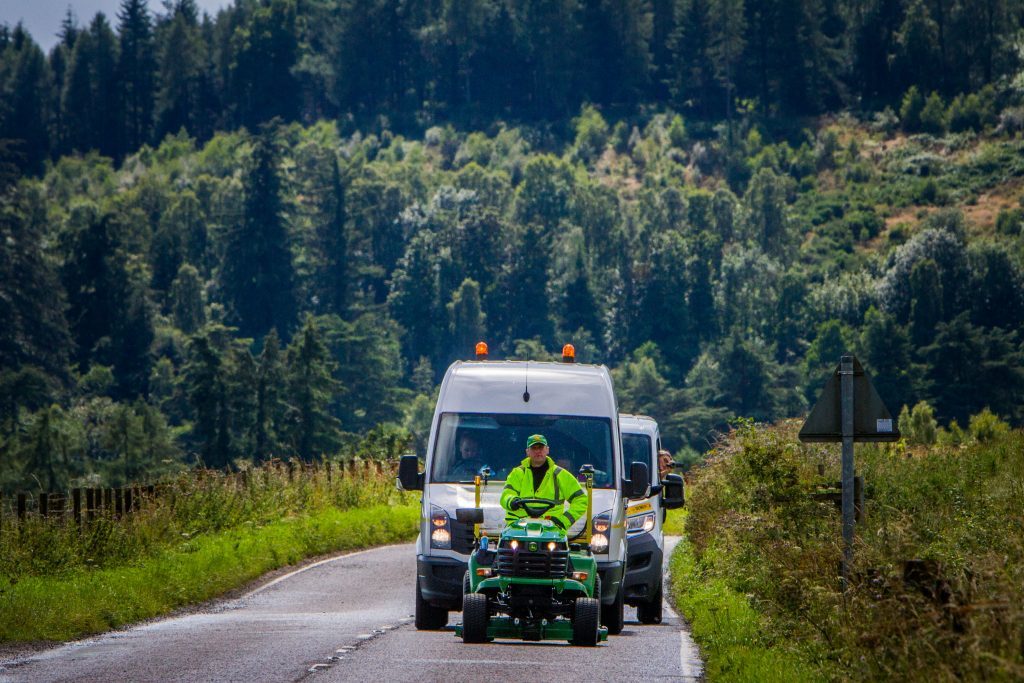 It saw him travel through Pitlochry in the early afternoon, before making a pit stop at Dunkeld. He used back roads to reach Luncarty and returned to the A9 for the short stretch to Perth, before returning to safer roads.
Andy hopes to arrive at his destination in the early hours of Monday morning.
The Driving the Distance for Dementia Challenge will take him past his family home in Inskip, Lancashire, where Andy spends much of his spare time cutting the grass in public open spaces around the village.
Andy's 77-year-old father James and James' mother Theresa were both diagnosed with dementia, which prompted him to start seriously fundraising for the charity in January this year.
He said: "Because friends and neighbours often take the mickey out of me for being into lawnmowers – I've got eight altogether for cutting the grass around the village – I just thought it would be appropriate to try for the world record for driving a lawn tractor the length of Britain."
Andy Maxfield's charity ball has a JustGiving page for donations, which can also be made by texting MAXF80 £3 to 70070.
More information on the ball and the challenge are available on Facebook, and by following Andy on Twitter.