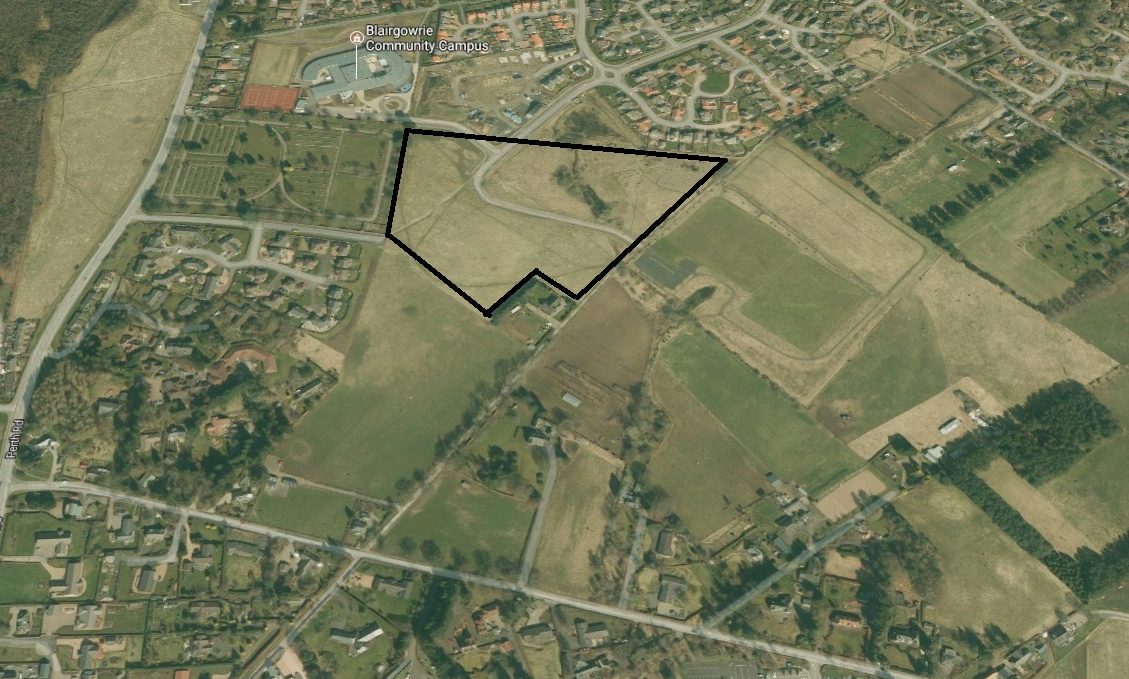 The boss of a leading construction firm has demanded planners put the brakes on a controversial Blairgowrie expansion plan.
A row has erupted over developer Stewart Milne's plan to build 117 homes on land near the town's cemetery, between Maple Place and Piggy Lane.
The company says its so-called Petrie plan will create a "welcome, modern and distinctive" development and improve walking routes to shops and facilities on the south-western edge of the town.
But the proposal has sparked fears about over-development, with residents raising concerns about potential road safety issues and traffic congestion.
Objectors have also questioned the impact on local schools and busy doctor's surgeries.
Glencarse-based firm GS Brown has lodged a letter of opposition, calling for the plan to be halted or rejected.
Chairman Geoff Brown claims the development cannot go ahead unless it meets a specific planning condition, namely that a link between Hazelwood Road and Berrydale Road is included in the plan.
Mr Brown said: "Since Hazelwood Road presently stops short of the boundary my site shares with the Milne/Petrie land, the connection referred to would have to be made on land within my control.
"The applicants do not have my authority to make such a connection and they are unable therefore to comply with the condition set out above."
Mr Brown said he sent a letter to Stewart Milne to "reinforce the point". He added: "Despite my advice to the applicants about the above facts they have submitted this application with no agreement in place to enable them legally to make the connection."
He told planners: "I ask you to either halt the processing of the application, or refuse it, until the matter is resolved."
SEPA has also lodged a formal objection to the scheme. The agency's Senior planning officer Paul Lewis said the development "may place buildings at persons at flood risk".
In his letter to council planners, Mr Lewis said more information was needed to show the risk posed by a culvert below Piggy Lane.
Steve Loomes, Managing Director of Stewart Milne Homes, Strategic Land Division, said: "The land we are proposing to develop in Blairgowrie already benefits from planning in principle consent.
"Our current AMSC (Approval of Matters Specified in Conditions) application, which addresses all the project details, will be progressed through the planning process in full consultation with Perth and Kinross Council.
"Both parties are aware of GS Brown Construction Ltd's position regarding access to the neighbouring Hazelwood Road."
Stewart Milne is behind another controversial housing plan at Blairgowrie. The company wants to build 71 homes at Blackthorn, near Moyness Park.
The plan has also attracted objections from locals, who have argue the number of homes is too high for the site.