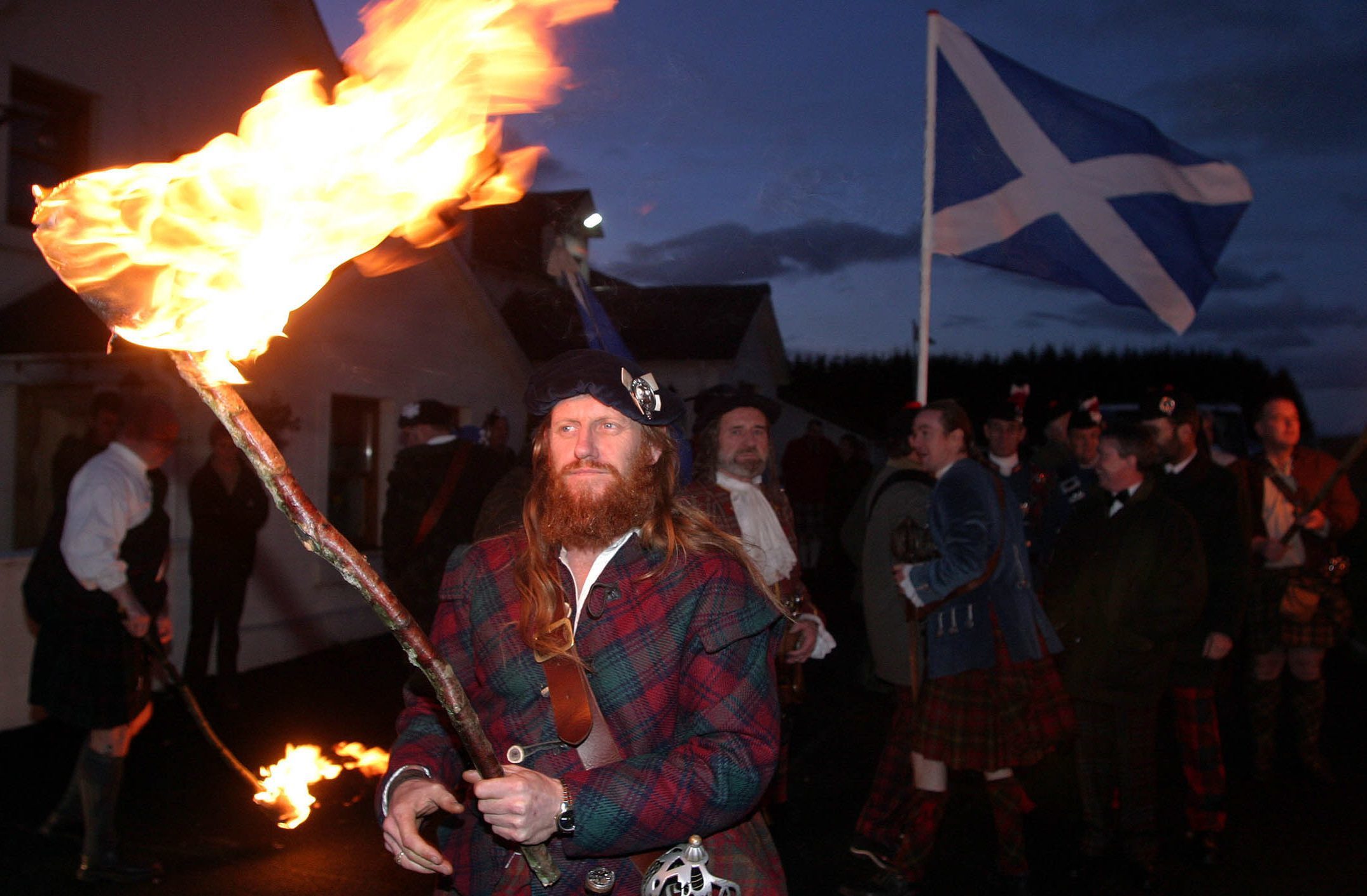 A Jacobite heritage group claims mass tree planting at a Perthshire battlefield could disturb war graves.
More than 1,400 men died or were wounded at Sheriffmuir in 1715, one of the last major battles fought on British soil.
For the past 300 years the site where Jacobite forces clashed with government troops has lain largely undisturbed but widespread tree planting east of Dunblane has been approved.
In the wake of the permission granted by Forestry Commission Scotland to  Kippendavie Estates for commercial tree planting, the 1745 Association welcomed that the core battlefield would be returned to moorland, but expressed wider concerns.
"There are uncertainties around what remains in the vicinity of the battlefield, where skirmishes would have occurred," said a spokesperson for the association.
"We believe that the loss of large swathes of the wider battlefield site would prevent appreciation of the context and environment upon which the battle was fought and consequently inflict permanent damage to the detriment of future generations.
"As the battle was fought over several acres of ground, the archaeology, potentially including human remains, will  be scattered across several locations and any commercial planting operations would undoubtedly disturb and damage remaining deposits on the site.
"Furthermore, we appreciate that many people consider the battlefield a war grave site and therefore should remain undisturbed.
"As an association whose aims include the preservation of Jacobite heritage, we would be willing to work alongside the Forestry Commission and Kippendavie Estates to consider alternative options for the Sheriffmuir site.
"These could include considerations for further archaeological surveys and proposals for improved pathways and signage in conjunction with enhanced educational and cultural information."
A Forestry Commission Scotland spokesman said: "The issues relating to the woodland creation scheme at Sheriffmuir have been carefully considered with key stakeholders over the last four years.
"Our decision letter and statement of reasons has fully assessed all the issues identified by stakeholders and applied a wide range of conditions to the proposal to mitigate any potential impacts of the woodland creation and enhance visitor access and interpretation.
"Conditions have been applied to cover issues such as archaeological survey, the discovery of any human remains and the development of new or improved paths to provide better access to the battlefield together with new and enhanced interpretation for visitors.
"We would be happy to explain our decision to the 1745 Association."