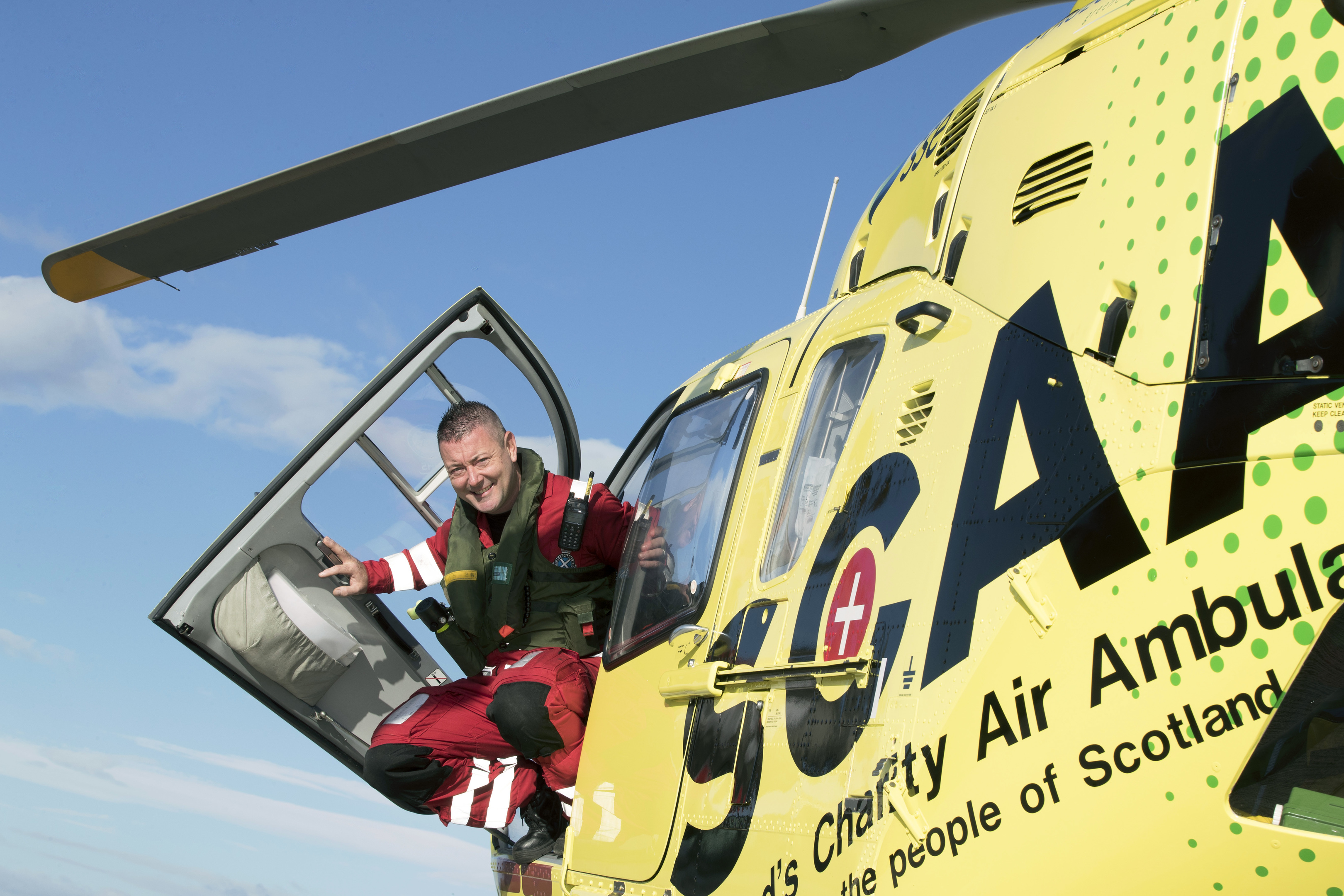 An air ambulance paramedic is facing a very different kind of 'flying' this weekend as he prepares to leap from an aircraft at 10,000 feet.
Craig McDonald, 45, a paramedic with Scotland's Charity Air Ambulance (SCAA), is facing his fears in order to skydive and raise funds for three causes close to his heart.
Along with two fellow fundraisers, Craig is making the sponsored jump in aid of SCAA, Hope For Justice — which rescues victims of people trafficking — and the child sponsorship charity Compassion.
"People think that because I'm an air ambulance paramedic I must be confident doing a skydive — but I'm just not that brave. In fact, I'm terrified," said Craig.
"The main difference is that when I'm flying with SCAA the helicopter always lands down gently and delivers me safely back to earth — I'm never expected to leap out and make my own way down at 120 miles per hour."
Craig has been a paramedic with SCAA for three years but is also a part-time Scottish Regional Development Manager with Hope For Justice and a long-term child sponsor with Compassion.
"I see first-hand the benefits all three charities bring to their specific causes and funding is crucial to each of them," he said.
"I witness people willing to put themselves through physical and mental challenges for SCAA constantly and I thought it was time I stepped up to the mark."
Craig, who joined the Scottish Ambulance Service in 1993, will make his tandem skydive in his SCAA flight suit on Saturday at Errol Airfield.
He will freefall from a light aircraft for the first 5,000 feet before the parachute opens for his final descent.
"I'm not an adrenaline junkie or a thrill-seeker," he admitted.
"I will be screaming like a baby when we throw ourselves out of the aircraft and the first thing I'll do when we touch down is drop to my knees and kiss the ground.
"The only thing that is motivating me is the constant need of the three charities and the good that my gesture might bring. I won't let my fear stop me."
The married father of four intends to celebrate his safe return to earth with a fundraising barbecue at his home at Auchterhouse the following day.
To support Craig in his charity skydive, visit his fundraising page at www.virginmoneygiving.com/team/rescue.