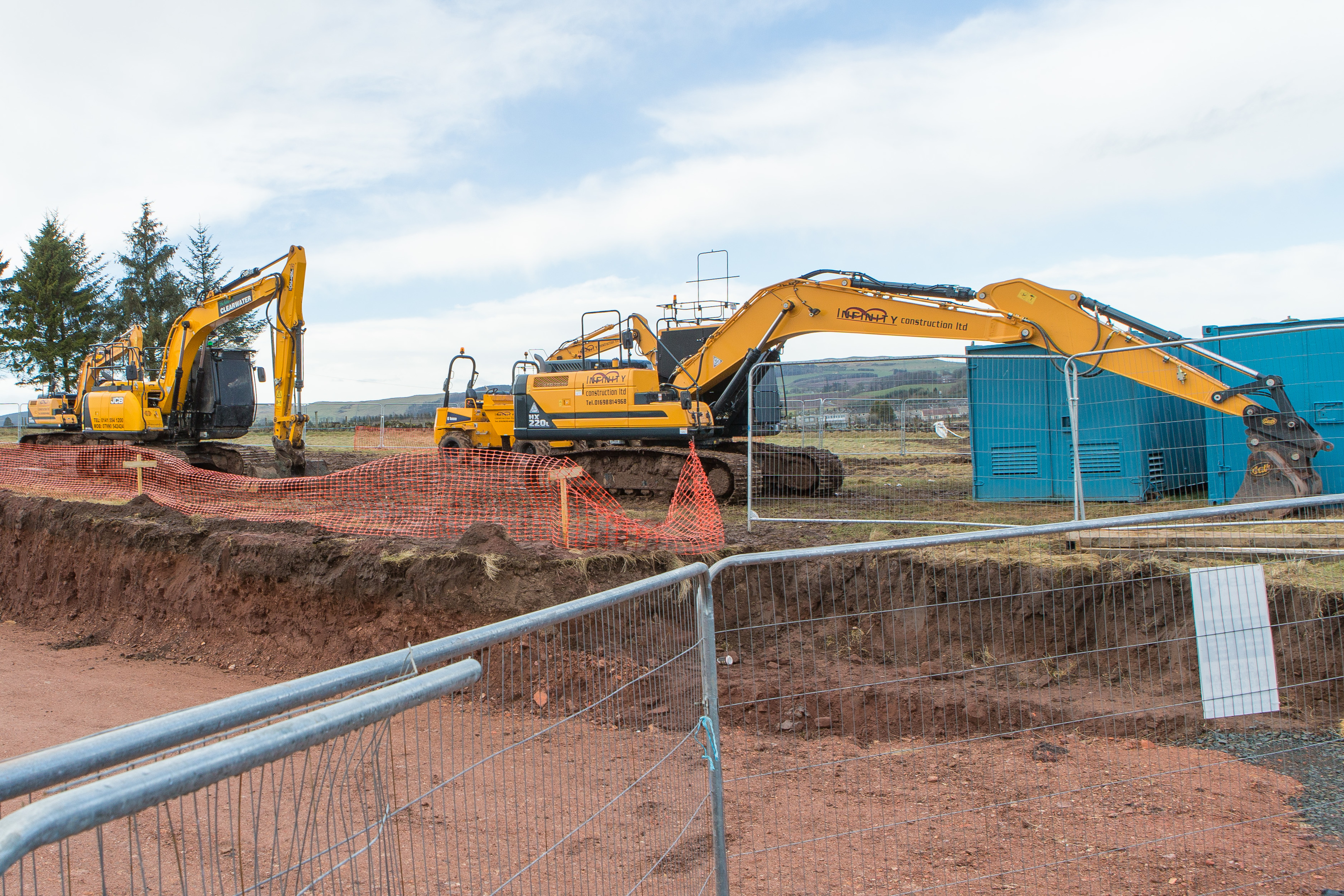 Controversial plans for a major housing expansion at Kinross have been approved, despite fears about flooding on the site.
Persimmon Homes won planning consent for a 300-property masterplan at Lathro Farm in March this year.
Weeks later, the company submitted an amended proposal for the site, which is still pending.
Springfield Properties, the firm behind Perth's massive Bertha Park project, has now won permission for 47 houses on land to the south of the farm.
Members of the development management committee agreed to back the proposal – part of the overall 300-home development – despite concerns about floods.
Addressing councillors, resident Ken Whitcombe, whose home overlooks the site, said the area was prone to flooding.
He said: "Parts of the site flood about two or three times a year and locals are worried that the problem is getting worse."
He said a complaint had been made to the European Commission about the council's handling of the original masterplan.
Mr Whitcombe added a survey he had carried out on the area found "excessive" levels of radioactive radon.
Councillors were told that an assessment undertaken as part of the previous masterplan application found that no homes were at risk from flooding.
Jim Ravey, land and property manager at Springfield, said the estate was designed with the existing flood risk report in mind.
"No flooding issues were identified," he said.
Independent Kinross-shire council Mike Barnacle said he too had concerns, claiming a section of the site flooded at least once every year.
"I've noticed, after periods of heavy rain, you see dumper trucks up to their axles in water," he said.
Mr Barnacle said he was also worried about "overdevelopment" at the site.
Councillors agreed to approve the bid for 47 homes, but they will also visit the site to prepare for future planning applications.
The idea was suggested by councillor Willie Wilson. "I have concerns about the overall development," he said. "And to be blunt, I thought the answers from the applicant's representative came across as quite complacent."
The committee heard that concerns about radon would be addressed at a later date, with a building warrant application.
Councillors also approved a separate planning application for six properties, at the same site, for Persimmon Homes. The company stressed that the plan did not represent an increase on the 300-property project already approved.