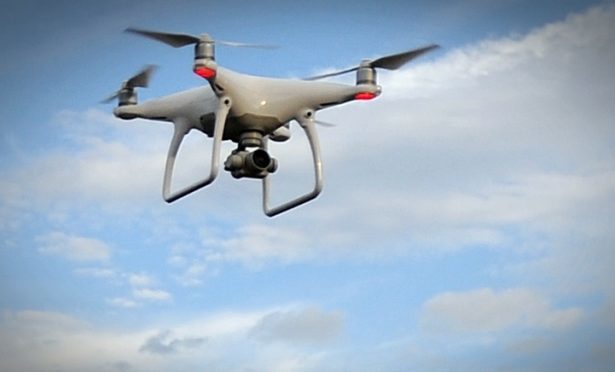 Perth's police chief has warned cheap and easy access to potentially dangerous technologies could be putting lives at risk.
Chief Inspector Ian Scott, area commander for Perth and Kinross, said drones and laser pens have the potential to cause huge damage, but they are widely available for anyone to purchase online.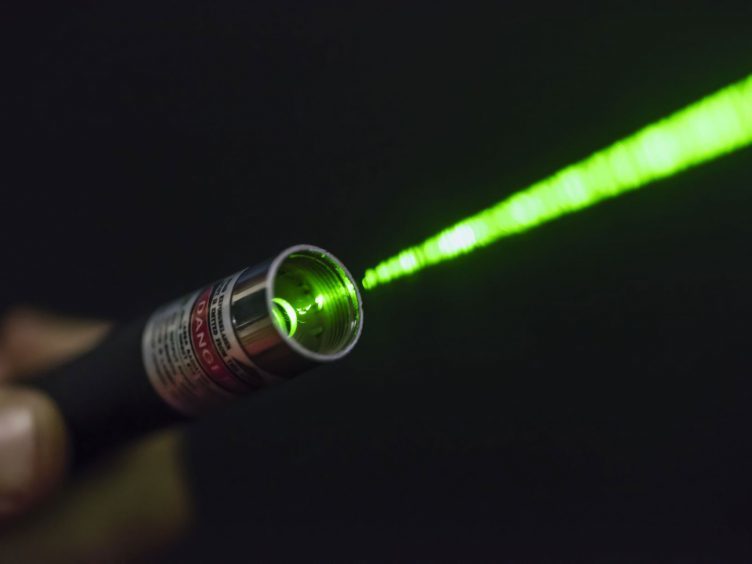 Police were alarmed at a recent incident involving a laser pen being shone at a military aircraft flying above Perth on its way to a base in Northern Ireland. This was followed by the arrest of a Dundee youth caught shining a laser pen at buses.
There have also been several attempts to fly drones into Perth Prison, with the most audacious taking place in April 2016 when a drone ended up in a neighbouring garden.
It contained a host of contraband, including heroin, cannabis, mobile phones, USB cables, super glue and a screwdriver.
There were also recent incidents of drones flying close to passenger planes at Edinburgh Airport, including one where the drone was within 100 metres of an Airbus A319 during its landing.
Mr Scott is concerned about the dangers of illegal use of drones and laser pens and is calling for stricter controls on their sale.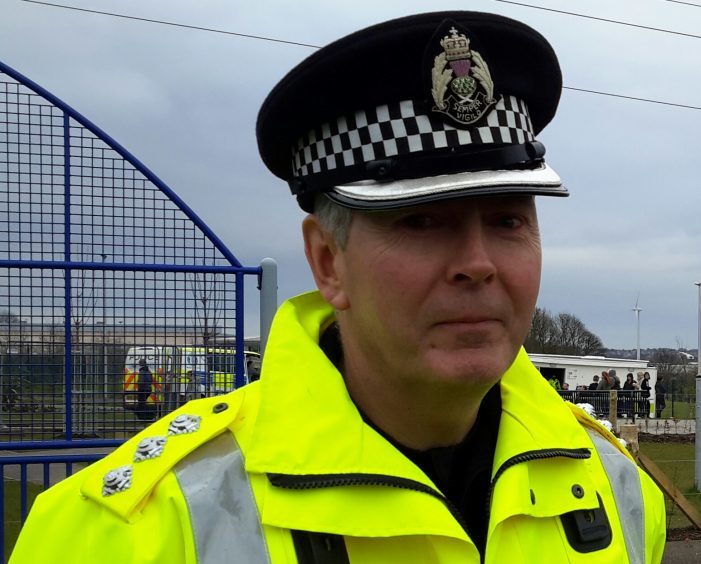 "Drones and laser pens can cause more damage than people realise," he said.
"Used in the right way they can be fun and educational but there are also dangers associated with them.
"Laser pens are quite powerful and can cause damage to pilots and the likes of bus drivers. We're appealing to parents to tell their children to use these things responsibly.
"This ensures children are well briefed about their potential dangers."
And the police chief emphasised the low cost only increases the potential risk.
"Part of the problem is that they are available on the internet for £5 or £10," he added.
"Laser pens can be used effectively. However, there are dangers associated with them and people have to bear in mind there are aircraft at Perth Airport and also a few microlight aircraft in the skies above Perth.
"Likewise, we have seen incidents of people trying to fly drones into Perth Prison – this shows other ways that people try to evade security at the building."
Pete Wishart, MP for Perth and North Perthshire, said it was "alarming" to hear of an increase in unsupervised drone and laser pen use.
"Laser pens can be particularly dangerous for motorists and aircraft and it is often difficult to work out exactly how strong these devices are given they are often bought on the black market," he said.
"Drones look likely to continue to be a popular Christmas gift this year, but it's important that people are aware they do have legal responsibilities when flying them."
The operations manager for one of the UK's leading drone training schools reiterated the importance of responsible use by the public but also pointed out the range of positive uses of the technology— including by the emergency services themselves.
John Gore, of Consortiq, which stages drone training courses at Perth Racecourse, said: "We focus on the responsible use of drones.
"The last 12 months has seen a shift with us working more with the emergency services. We work with UK police forces offering them training in using drones.
"This teaches officers how drones can be their 'eye in the sky.' Recently, we've worked with Northern Ireland police about using drones in an urban environment."