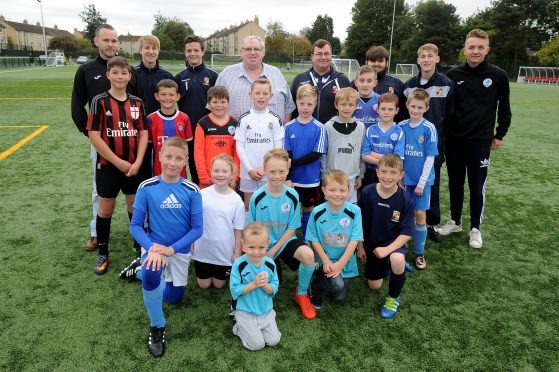 Perth's youth football "super-club" is to split after little more than a year in existence.
For the past 14 months, the city's Letham FC and Fair City Juniors FC had been working in close partnership.
Operating side-by-side at the former's £750,000 Seven Acres facility, the intention had been to create the east of Scotland's largest grassroots football organisation.
That was successfully achieved with the merger and the teams have been training and playing there ever since.
Now, however, after what is being described as "a season's trial", the decision has been taken to bring the "strategic partnership" to an end.
A review of the partnership among the members of both clubs determined that their futures were best served by two separate organisations.
The parties — who have enjoyed long-term friendship — have stressed the split will not harm the provision of youth football in the city.
And they have said the two clubs' work to provide sporting opportunities to as many young people as possible will continue.
Perth is at present a hot-bed of youth participation in sport, with local clubs such as Letham, Fair City and Jeanfield Swifts supporting an increasing number of age group football teams for boys and girls.
As they look to head in a new direction, Fair City will turn its attention to its current and future facility requirements, while Letham look to further develop their facilities and club offering at Seven Acres.
That could a new clubhouse and changing facilities — a dream of beloved Letham president Ken Drummond who died earlier this year.
Letham Club Secretary Jon Kidd said: "The partnership with Fair City delivered benefits for both organisations.
"As members clubs, however, we must take the view of our members into account and they felt it better that we continue as two separate clubs.
"Through the past year friendships have been formed which will endure despite the partnership ending.
"Both clubs are committed to supporting the growth and sustainability of football in Perth and Kinross.
"The objective of providing quality football opportunities to as many children as possible will continue to be the driver for all involved."