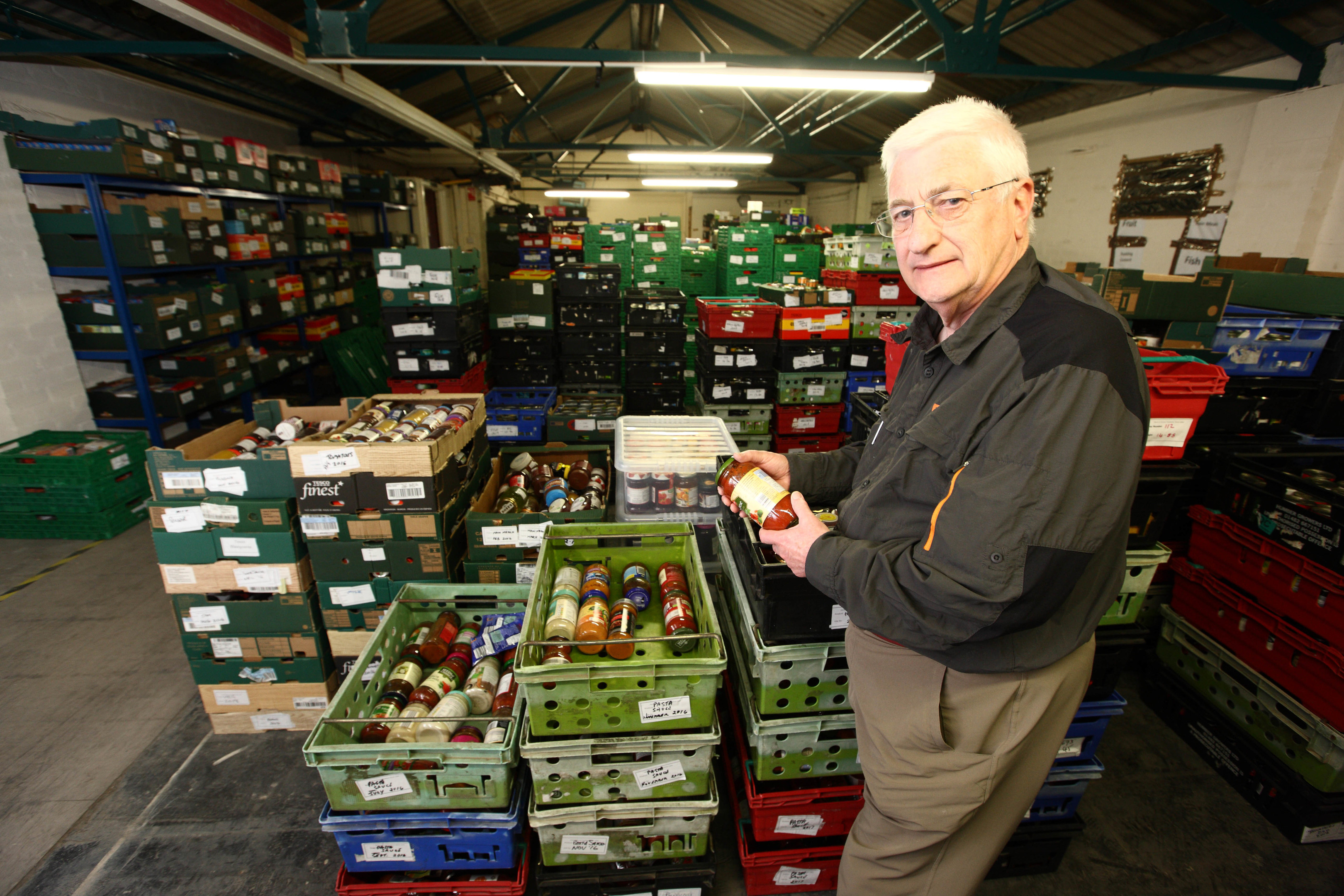 Bosses at a lifeline foodbank service fear they could be forced to close after claiming council officers rejected a plea for financial support.
The busy Perth city centre charity, which provides emergency supplies to about 70 people each week, is left facing an uncertain future after being turned down for help towards its £14,000-a-year rent.
The foodbank has been running for four years and moved to its base at Cutlog Vennel, off the high street, in 2016. Last year, it gave out more than 3,400 packages of food and essential supplies.
But chairman Rev Michael Archibald said the group could fold without financial backing.
Perth and Kinross Council chiefs, who stressed they have not received a formal bid for funding, said they are willing to help the charity re-locate to cut down on outgoings.
Mr Archibald said: "When we first started up, we were based in a single room which was provided to us by Perth and Kinross Council.
"But we soon grew out of that, and we moved into bigger premises at Back Wynd, over the river. However, this still wasn't big enough for us so, when we had to leave, we moved here. It's an ideal place in some ways, because there's plenty room for storage upstairs."
He said: "I thought that the time had come to seek some help with paying our rent.
"We had a meeting with people at the council, but were told: Sorry, we don't have the money.
"The bit that gets me is that, I'm well aware they have no money — but neither has any other council. And most other councils are able to at least furnish their foodbanks with premises."
He added: "You look at some of the money the council here are spending on Christmas decorations and farcical things in Perth. It doesn't look like they've got no money to me.
"If we don't get help, we will be closed within a year. I said if we go, then the council will have to feed these people. And if they're not going to feed these people, then they'll be letting them starve."
The local authority's Tory-led administration is now under pressure from SNP politicians to help keep the foodbank afloat.
Perthshire South and Kinross-shire MSP Roseanna Cunningham, who was approached by the foodbank team after their plea was rejected, said: "The work the staff and volunteers at Perth Foodbank do is absolutely fantastic, and I am extremely concerned to learn that the long term future of their operation is under threat.
"It is very disappointing that on approaching the council, they have been told that there is absolutely nothing that they can do to help. Indeed, I am amazed that, even if direct financial support cannot be provided, there is nothing at all that the council can offer by way of help in kind."
She said: "I would urge the administration of Perth and Kinross Council to show a bit of Christmas spirit, to think again, and to investigate what options there might be — through the provision of premises or other means — to help out this important local charity."
North Perthshire MP Pete Wishart added: "Especially at this time of year, it is important for the Tory Scrooges to realise the true value of this charity and not simply the cost.
"It has been just over a year since my office became registered to refer people to the foodbank and I have been shocked by just how many people are forced to fall back on this charity."
A council spokeswoman said: "The council has not received a formal application from the Perth and Kinross Foodbank for funding.
"Discussions are,  however, ongoing with senior officers regarding finding alternative premises in the city centre for the foodbank to consider to help cut costs.
"A meeting will be arranged in the coming weeks to look at the available options."
She added: "Officers from the council would also be happy to meet with representatives from the foodbank to provide advice on the funding channels available to them and on how to apply."