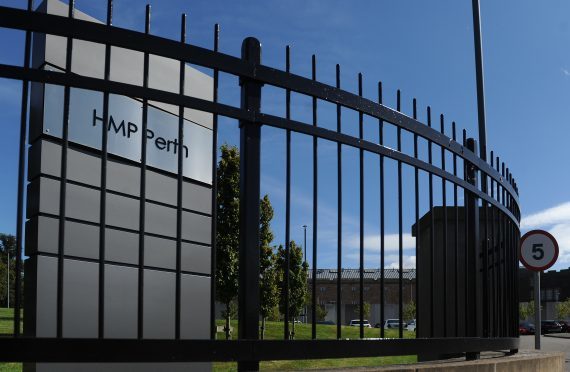 Inmates at Perth Prison are finding new ways of "sneaking" in drugs and mobile phones, following dramatic increases in finds of illegal contraband, it has been claimed.
The number of drug discoveries at the prison rocketed from 136 in 2014 to 354 in 2016, while prison staff found 79 mobile phones during 2016 – a rise from 23 in 2014.
The details were revealed by the Scottish Prison Service (SPS) following a Freedom of Information request, and have been slammed by Liz Smith, a Scottish Conservative representative for the Mid Scotland and Fife ward, who is calling on prison staff to carry out more thorough checks of inmates to clamp down on such crimes.
This is the latest setback for the prison and comes after a series of revelations which have cast a shadow over the Edinburgh Road penal establishment. Figures recently released by SPS show that a 'rammy' at Perth Prison in May 2016, which saw rioting inmates set fire to a pool table at the jail's C-Hall, cost taxpayers around £40,000.
There have also been several attempts to fly drones containing illegal contraband into the grounds of the prison in recent years.
The latest figures provided by SPS show that drug incidents at Perth Prison fell slightly in 2015 to 130 before escalating to 354 in 2016. Mobile phone discoveries increased to 26 in 2015, before rising to 79 in 2016.
SPS released only partial figures for 2017, which showed that mobile phone recoveries amounted to 36 up to November 6, with 141 drug seizures made in that time.
Ms Smith hit out at the increases in contraband at Perth Prison and called for action from SPS.
"Prisoners at HMP Perth are finding new ways of sneaking contraband behind bars and these figures underline the extent of this growing problem," she commented.
"Rules preventing drugs and mobile phones are there for a reason and toughening up sentencing would be one way to reduce the number of illegal substances making their way behind bars."
She added: "In the past, prison officers have recovered drones and other high tech smuggling equipment and it's important that prison officials are supported and staffed appropriately to ensure that regular searches help prevent mobile phones and drugs pitching up in prison."
However, a SPS spokesperson claimed they are doing all they can to prevent such incidents arising.
"A comprehensive range of robust security measures are in place to prevent the introduction of contraband into our prisons," she said.
"Significant investment continues to be made in the development of new technology and in staff training to detect, deter and reduce the availability and supply of illegal drugs and contraband.
"Anyone found in possession of contraband is reported to the appropriate authorities."