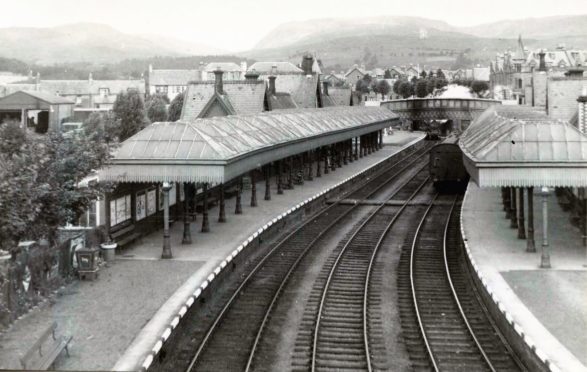 Five elderly train engines mouldering in a Fife breakers yard could hold the key to creating a stunning new railway memorial for Crieff.
Rust has replaced the once proud livery of the relics of the age of steam but they may be just what locals need.
The engines are now apparently beyond the repair or reuse of Scotland's dedicated railway preservation societies.
But one could be resurrected to be stationed on a section of Strathearn's now lost lines to act as a tribute to the railways and those who once worked on them.
If that is not possible, locals hope railway preservation groups might come forward with the offer on an engine or other rolling stock that cannot be used but might be offered a new home.
A first meeting has taken place in Crieff to discuss the memorial idea, which is being championed by Dave Ferguson, organiser of the successful Crieff Railway Lines festival.
Numerous suggestions were put forward by residents and rail enthusiasts who took part or registered their interest in the project.
Mr Ferguson now hopes to bring those ideas to life, though he admits he will need others to help out to make the project a reality.
He said: "After discussing a number of possibilities, the consensus of the meeting was to go for a section of track, possibly donated by Network Rail, to act as a plinth for a steam engine, with an accompanying information board.
"Hopefully a semaphore signal will also form part of the work,
"We have decided to contact the breakers yard at Kirkcaldy, which is known to have around five rusting steam engines, now too far gone for restoration.
"We might also contact railway preservation groups who may have an engine (or other rolling stock) that cannot be used, but needs to be preserved, and so offer a home to them."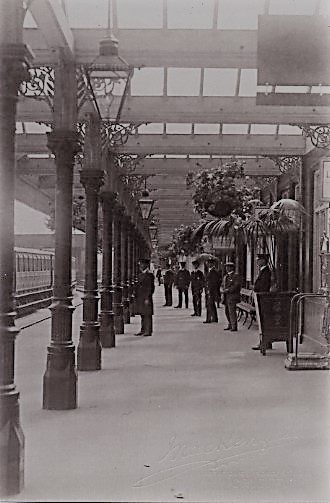 The Strathearn rail lines the project aims to commemorate date back to 1856, when the Crieff Junction Railway opened.
Its importance was that it opened Crieff and the surrounding villages up to tourism and trade and it was a vital part of local life for many years.
The final section of line closed in 1967. Stretches have since been turned into walks.
Lines ran from Perth to Balquhidder and from Crieff to Gleneagles, but while Mr Ferguson said the memorial could be sited anywhere, the consensus of first project meeting was that it be in Crieff.