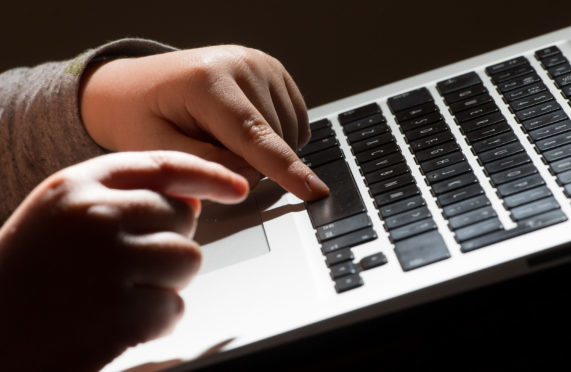 Cybercriminals tried to extort a four-figure sum of money from a Perth teenager after tricking him into stripping naked on video.
The incident took place on Friday at an address in the city when the 18-year-old male was befriended online and "encouraged" to strip by an unknown person.
He was then unknowingly videoed by this person who then tried to get cash from him by threatening to send the video to his friends and family members. Fortunately, no money was paid and police are now trying to track the cybercriminals.
Chief Inspector Ian Scott, area commander for Perth and Kinross, has stressed the importance of residents not "engaging" online with "unknown" people following the shocking incident. And the police chief is asking residents not to do anything on the internet that could cause embarrassment for them at a later date.
The case has chilling echoes of a similar incident in 2013 when a Fife teenager took his own life after being blackmailed on the internet. It was understood the Dunfermline youth had become involved in an internet scam that centred on victims being befriended and then tricked into making explicit webcam recordings.
It was believed he had been having online conversations with someone he thought was an American girl around his own age. The teenager had read a message on his computer the day he died sent by cybercriminals claiming images or video footage would be made public and shared with his friends and family if he didn't pay money into an account.
Subsequent inquiries by Police Scotland discovered an electronic online trail, which led to the Philippines and links to organised crime groups. However, no one has yet been prosecuted for the offence.
Mr Scott said instances of cybercrimes are becoming "increasingly common" and urged residents not to get involved with such people.
"I have previously warned residents in Perth and Kinross not to engage online with unknown people and not to put or do anything on the internet that is likely to cause them embarrassment at a later date," he said.
"This man was unknowingly videoed by the unknown person and an attempt made to extort a four-figure sum of money from him by threatening to send the video to his friends and family.
"If anyone else has unwittingly become a victim of these online criminals they can report the matter to the police by phoning 101."