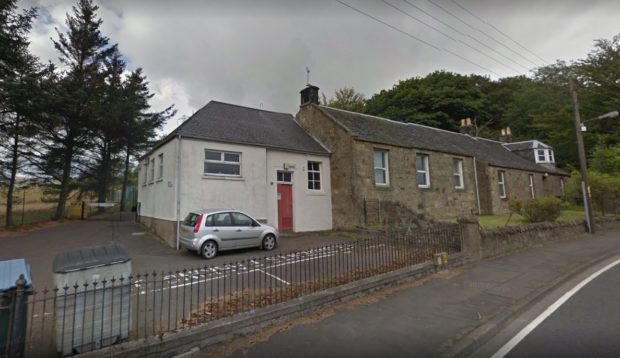 Another Perth and Kinross school has been targeted for closure.
Perth and Kinross Council, which is pressing ahead with plans to shut Balhousie and Forteviot primaries, is now considering axing Blairingone School, near Dollar.
It is one of the smallest in the region, with just five pupils.
A report which will go before the lifelong learning committee next week arguing the low roll makes the school unsustainable. Councillors will be asked to approve consultation on plans to shut it and transfer pupils to Fossoway Primary, about seven miles away.
The move has angered parents and other residents.
In feedback submitted to the local authority, one local wrote: "Closing the school, I believe, is the worst option. The community has already lost local shops, the post office, the police station and I believe this would impact greatly on the local well-being."
In a joint report to committee, service manager Carol Taylor and project officer Gareth Findlay said that the forecast for new housing suggested that there could be an extra two or three children in the catchment zone by 2024.
"In summary, house building in the Blairingone Primary School area will continue to be limited with few, if any, additional pupils for the school."
The report states that closing Blairingone would help support Fossoway, and make savings of more than £85,000 a year.
"Closing the school is the most appropriate response to the falling role," officers said.
Community councillor Graham Pye said: "We were expecting that this would be the preferred option for the school.
"One of the issues has been that there are a number of houses nearby which got planning permission, but never got built. So there is still potential for more families and children coming into the area.
"To say that parents will be disappointed about this is probably putting it mildly."
Local independent councillor Mike Barnacle added: "The community has made it quite clear that they are not in favour of this closure option."
Plans for Blairingone were due to be discussed at a meeting in March, but were taken off the table for further discussions about how the school could be affected by new housing.
The council launched a consultation on an education estates shake-up last year, in an effort to bring rising revenue costs under control.
Ageing schools running at well below capacity were targeted in the first phase of the review.