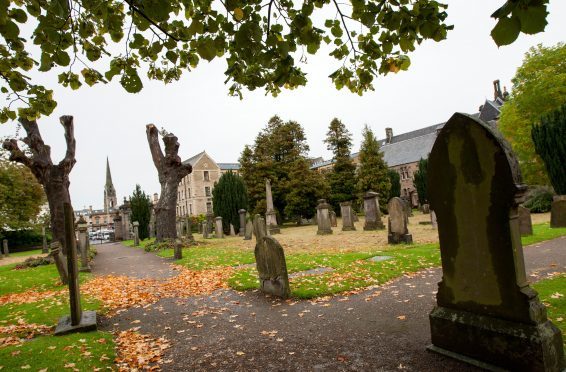 Perth and Kinross Council could become the first in Scotland to scrap burial fees for people up to the age of 21.
The suggestion came as councillors agreed fees for under 18s will be abolished and the age limit could rise to 21 if there is no increased cost to the council.
The move to waive fees up to 18 years old is also a Scottish-first and means only eight councils in Scotland still charge for child bereavement costs.
Youngsters in Perth and Kinross aged between two and 15 were being charged up to £244. Those 16 and over were classed as an adult and prices rocketed to £918.
Perth and Kinross Council to end burial costs for children under 18
Dundee charges up to £408 for children between two and 11 and £827 over the age of 12.
In Fife, anyone under 16 is not charged, while in Angus, there is no charge for under-15s.
Scotland is following the lead of Prime Minister Theresa May who brought child burial and cremation costs to an end in England.
The Prime Minister's announcement in April came after a campaign by Labour MP for Swansea East, Carolyn Harris, who had to take a £700 loan and take donations for burial fees when her son died in 1998.
SNP Councillor Dave Doogan brought forward the initiative to increase the age to 21 during a committee meeting this week.
He said: "I think this is entirely the right thing to do. However, can we look to bring the age up to 21 as many people still live at home at this age?
"I can understand taking it to 18 as it is the legal age to become an adult. I think it would be wise though to bring this up to real terms instead of legal terms."
Committee convener, Conservative councillor Angus Forbes confirmed that the proposal will be examined.
He said: "If it is found that it will not be more than the current price, it will go to 21."
A decision is expected to be made in the next few weeks by the council director.
The Scottish Government will also introduce a new funeral expense plan by next year.
A spokeswoman said: "We have engaged with local authorities, the funeral sector and other services to find ways to provide more affordable funerals and we will continue to support innovative measures to address the costs.
"We note this announcement from the UK government. We are already actively considering ways to further support families in Scotland suffering the bereavement of a child."