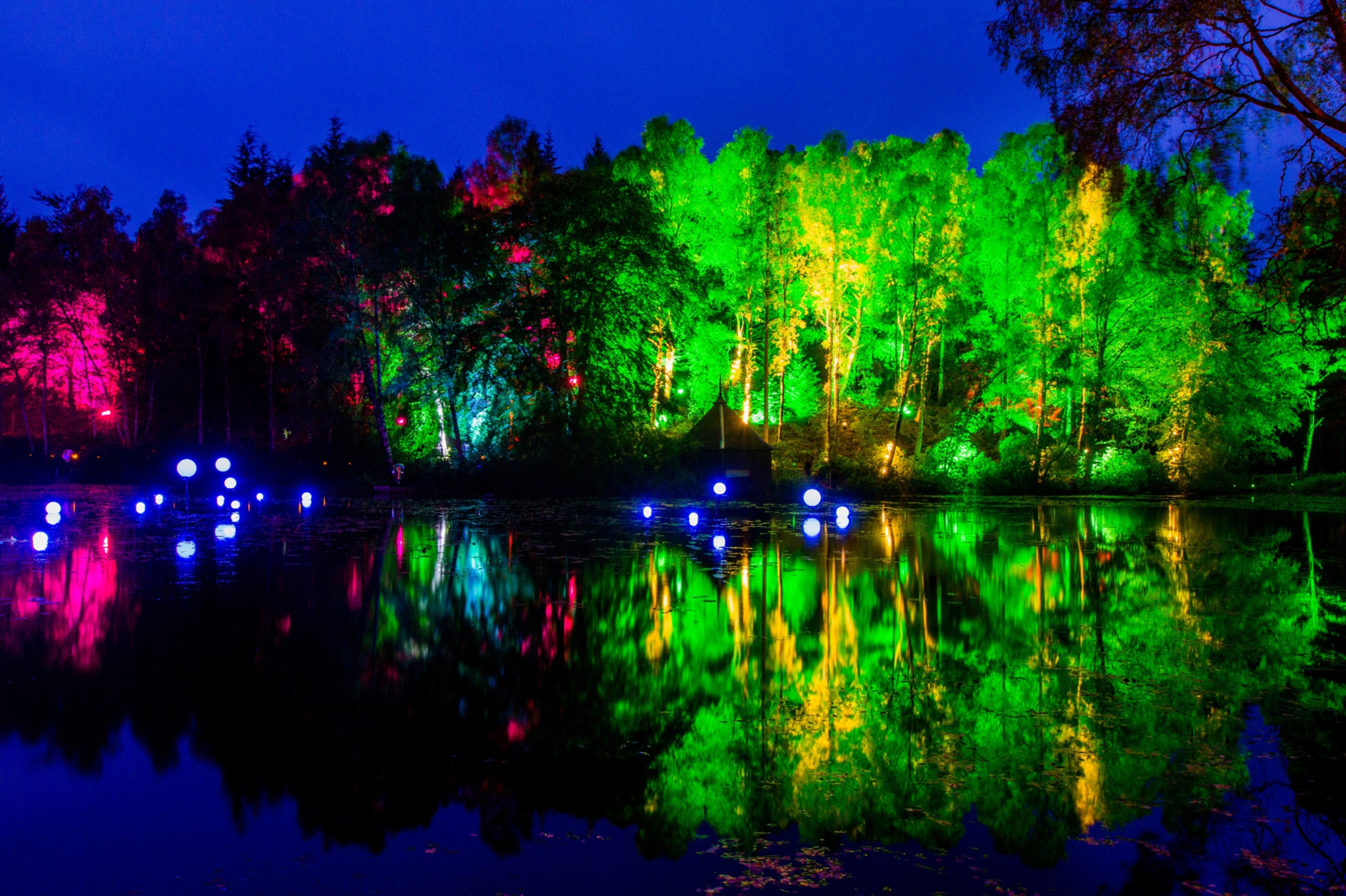 Organisers of the multi-award-winning Enchanted Forest have revealed details of this year's dazzling winter display.
The sound and light show will return in October. Nearly 80,000 tickets will be released to the general public when the event box office opens on Friday.
This year's event, titled Of The Wild, has been firmly rooted in nature. The theme is largely inspired by the mysteries of Faskally Wood – the show's traditional home – after dark.
The creative team promises an engaging night-time walk, combining spectacular visuals, innovative technology, interactive special effects and an original music score.
Over 73,000 people attended last year's sold-out show Oir an Uisage – Gaelic for Edge of the Water. It was a four per cent increase in ticket sales on the previous record breaking year.
Now in its 17th year, Enchanted Forest brings in an estimated £3 million to the local economy.
Chairman of the Enchanted Forest Community Trust Ian Sim said: "Innovation and imagination are at the heart of the Enchanted Forest's reputation as Scotland's premier sound and light show.
"Without giving too much away, I am delighted to say that our creative team has once again come up with an event that will deliver a real wow factor to enchant and enthral visitors of all ages."
He said: "As demand for tickets grows year on year, I cannot emphasise strongly enough that people should buy tickets in advance to ensure they secure a chance to visit this year."
The show runs for just over four weeks from October 4.
Tickets have already been made available by private pre-sale to previous customers and newsletter subscribers. Almost 30,000 have been snapped up already.
The official charity partners for this year are the Outdoor Access Trust for Scotland, the Birks Cinema Trust and Blairgowrie Riding for the Disabled.
The Enchanted Forest has picked up a string of awards since its launch in 2002, and was a Best Cultural Event finalist at last year's Scottish Thistle Awards.
Faskally was purchased by the Forestry Commission in 1953. It covers 365 hectares and is divided in two by the old and new A9. The area where the Enchanted Forest takes place is approximately 66 hectares in size.
The forest contains 25 recorded species of tree, of which only a handful are native. The oldest known tree is approximately 200-225 years old.