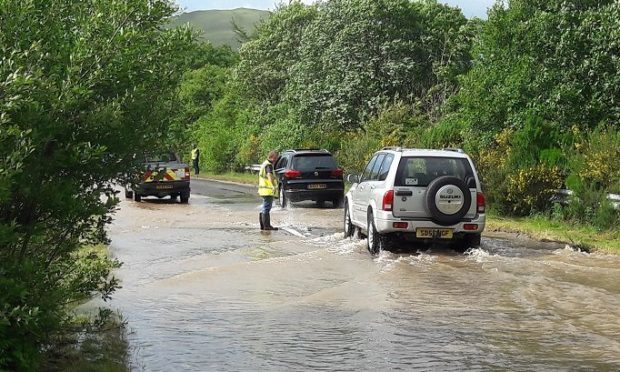 A route through the Ochils reopened to motorists after being closed for around 17 hours due to a burst water main.
The 24-inch main pipe burst at around 6.45pm on Monday on the A823 Muckhart to Gleneagles road close to the Castlehill Reservoir in Glendevon.
Untreated water cascaded on to the road, a vital arterial route for many drivers travelling between Fife and Perthshire.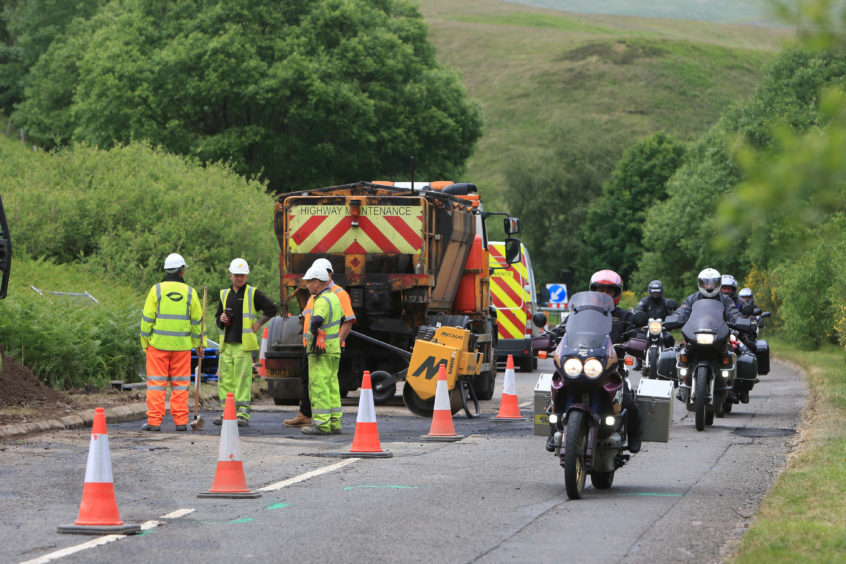 Perth and Kinross Council shut i1t on Monday evening to allow staff from Scottish Water to carry out deep excavation work to repair the damage and diversions were put in place.
The A823 reopened to motorists at around noon on Tuesday but a traffic management system will be in place for the next three days to enable full carriageway repair work to be completed by Scottish Water.
A Scottish Water spokesperson said: "Our team responded quickly yesterday evening after a burst 24-inch main caused damage to the road surface on the A823 close to the Castlehill Reservoir in Glendevon on Monday night.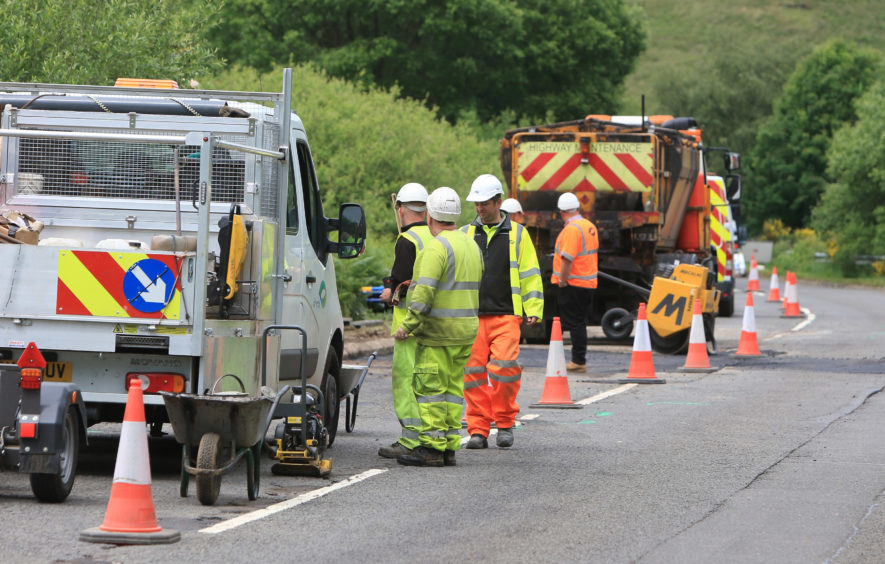 "The burst had no immediate impact on customer water supplies in the area. However, it was necessary to close the road last night due to the damage that had occurred and the deep excavation required in order to carry out a complex repair overnight."
He continued: "Following completion of the repair, the priority of our team on site on Tuesday morning was to enable the road to re-open safely in order to minimise disruption to local communities.
"We have now been able to complete a temporary reinstatement in order to allow one lane of the A823 to be opened, with temporary traffic lights in place."
He added: "A full repair will be carried out as soon as possible and we will inform local communities if there is any further disruption to the A823 expected in order to complete this work.
"We would like to apologise for the inconvenience caused by the need to close the road on Monday night and thank local residents and road users for their patience while we worked to complete a challenging repair and to get the road re-opened."
A spokesperson for Perth and Kinross Council said: "The A823 has re-opened to all traffic. There will be a set of two-way traffic signals at the location for the next three days to enable the full carriageway repair to be completed by Scottish Water."
Water supplies to homes and businesses in Perth and Kinross and Fife were not affected.