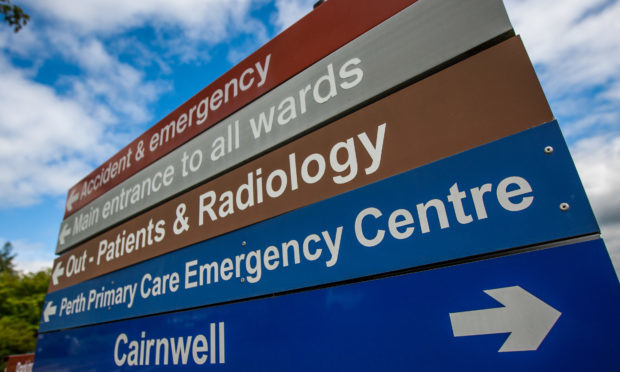 Health bosses have cut back the amount of time available for non-emergency surgeries in Tayside.
A schedules shake-up means elective operations will now be carried out for only 42 weeks each year.
The move is aimed at freeing up theatres for emergency work during busy holiday periods.
But concerns have been raised that the changes could exacerbate waiting lists. MSP for Mid-Scotland and Fife Liz Smith said it suggested "a back door downgrading of services".
Professor Colin Fleming, NHS Tayside's interim associate medical director for surgery, said: "Following a review of how our operating theatres are used, we have introduced a new schedule to ensure that we make the best use of our theatre capacity and staff.
"During peak holiday periods around easter, summer, October and the festive period, the demand for planned surgical procedures naturally reduces, allowing us to prioritise our theatre resources for emergency procedures, clinically urgent electives and cancer surgeries."
He said: "This means that we can continue to provide these urgent procedures consistently throughout the year and make best use of our staffing resources out with these peak times, when more non-urgent elective surgery is undertaken."
Under the separate Shaping Surgical Services (SSS) proposal, medical chiefs hope to make Ninewells Hospital the home of all emergency surgery for Tayside in the near future.
In addition, Perth Royal Infirmary will become the home of a "dedicated" elective surgery service providing treatment for both cancer and other elective procedures, with consideration given to Stracathro for treatment as required.
The NHS has claimed the move, which will require £3.5 million of investment over four years, will save millions each year.
Liz Smith MSP said: "Patients will no doubt feel this represents a back door downgrading of services and NHS Tayside officials must reassure residents that elective procedures and waiting lists will not be affected.
"My office receives calls and emails every week from patients who are suffering with intolerable waits for elective operations and I am yet to be convinced that this change will be in their best interest."
She said: "Ultimately, NHS Tayside officials need to be open and transparent with patients and a full explanation as to how this new schedule will work is required. There cannot and must not be a reduction in procedures at NHS Tayside as that would be unforgiveable considering the horrendous waits some patients are experiencing."