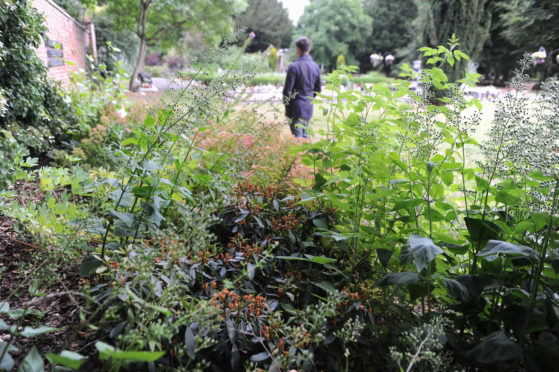 Memorials at Perth crematorium have been compared to a jungle as  huge wildflower cover parts of the gardens.
The flower bed at the summer garden has seen almost 5ft high weeds obstruct user's views of the ceremonies.
One Perth resident has been outraged by the lack of maintenance from the council and called the lack of preservation a "disgrace".
Jane Ireland, who works in a local city centre music store, planted a Rhododendron ten years ago to mark the death of her mother and brother only a few months apart.
However, the growth of the weeds has now stopped her from viewing and watering her plant.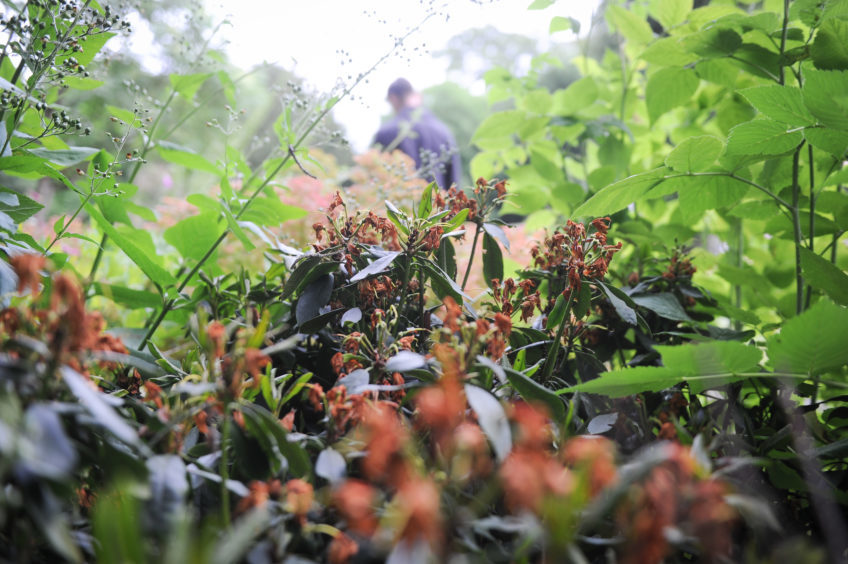 She said she travels to the crematorium on the anniversary of their deaths, but had to turn away on Saturday as she couldn't see or get near her flower.
She said: "I go down to lay some flowers in the summer garden and feed the Rhododendron I planted, but I couldn't this time.
"When I went up I had to leave as I didn't have anything with me to cut down the weeds. I would have need a scythe.
"The flower I planted is really well established as I put it there ten years ago but I couldn't see it for the weeds.
"They are about four to five feet tall, it's a jungle.
"Memorial plaques around it are the same. They should get somebody to weed the gardens as it's a disgrace."
Perth and North Perthshire MP Pete Wishart, said he hopes the council listen to the complaint and respond positively.
He said: "I am really disturbed to hear that Perth and Kinross Council have been allowing memorials to get overgrown in this way. This is clearly distressing for friends and families.
"I hope that the local authority will respond positively to requests for assistance with keeping areas around memorials in the manner that would be expected."
Perth crematorium reopened in February after a £2.2 million refurbishment.
The Crieff Road site had been closed since the summer in its biggest overhaul since 1962.
A council spokesperson said: "Perth and Kinross Council and Crematorium management are aware that various areas of the Garden of Remembrance require works to be carried out, this is due to the many projects that have taken place in the grounds over the last six months.
"The weather has not been favourable to allow the turfing and grass seeding to take place, but works are scheduled to take place as soon as it is possible once the weather breaks.
"We realise that the gardens should be a place of peace and solace, and regret that some visitors have been upset regarding the condition of the gardens and we will endeavour to improve them."