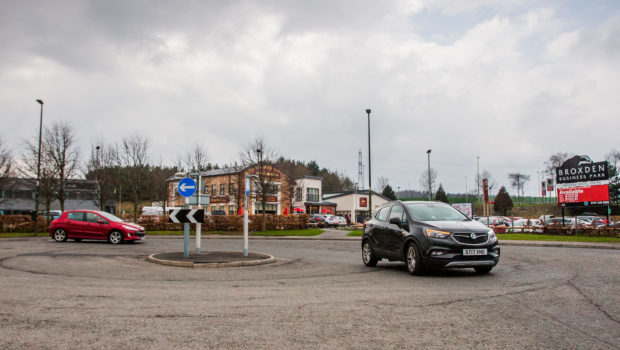 Staff working at a Perth business park are being told to move their vehicles from residential areas following complaints from locals.
Employees from Peter Vardy Porsche, Costa Coffee and the Broxden Farm restaurant are being blamed for parking problems on nearby Lamberkine Drive.
Now Perth councillor Willie Wilson has written to the firms at the Broxden Business Park asking them to allow their workers to park outside their buildings.
Liberal Democrat Mr Wilson said: "Lamberkine Drive parking has become a real issue again.
"We have had this problem for a number of years from the government office.
"We now have this situation compounded by staff working at Broxden Farm, Costa and Peter Vardy, who seem to be debarred from parking by their employers.
"Parking in the section of Lamberkine Drive near Peter Vardy gets to the point where buses find it difficult to get into their stops.
"I don't see why the public should be affected by over-spill car parking because companies don't allow staff to park within their premises.
"I have written to all three companies, asking them to reconsider this matter on an urgent basis."
Residents in neighbouring Coldstream Avenue said they had been affected by the parking situation.
James Pirie, 71, said: "There is a little bit of a problem.
"It's more of a worry for the buses and the ambulance services with the road being busy.
"It would be good if they could get it sorted."
Another local couple said: "It has been bad for years.
"We used to have community police come out and tell people to move but that doesn't happen as much anymore.
"I thought you weren't allowed to park next to junctions but that seems to be the case here.
"Sometimes cars end up parking on our street, which we don't want.
"Having been to previous council meetings, they said they would only put businesses in if they had enough spaces.
"They say one thing and another happens."
Costa Coffee has said it is making spaces available for employees.