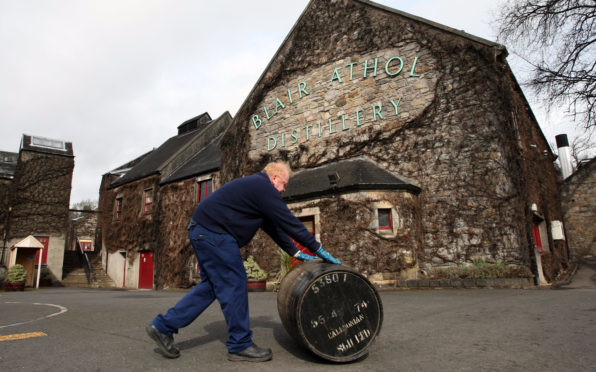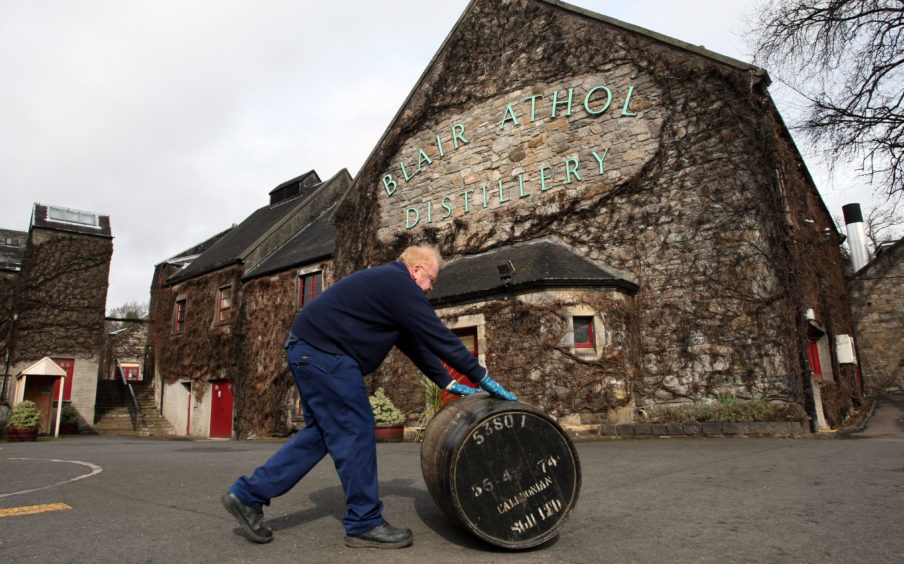 It has been so hot, even the water of life could stop flowing.
The Courier can reveal that whisky production at a well-known Highland Perthshire distillery had to stop due to this summer's heatwave.
Staff at Blair Athol distillery were forced to cease production at their plant, located near Pitlochry, because of a lack of sourced water required from a nearby burn, the Allt Dour.
The Courier understands whisky production stopped at the Highland Perthshire site for around four weeks.
On Friday, Diageo, who run the Blair Athol distillery, confirmed that whisky production has been "impacted" due to the Allt Burn running low.
A spokesperson for Diageo stated that production would resume on Sunday.
However, she refused to comment on whether staff had been laid off during the period in question or if this had led to a loss in revenue for the company.
In what has been one of the warmest heatwaves on record in the UK, the scorching weather also led to nearby Edradour distillery running low on water supplies needed for their operation.
And it has seen several distilleries in Scotland's Western Isles being forced to halt production because of water shortages. Half of the 10 distilleries on the Isle of Islay were hit earlier this summer.
The Diageo spokesperson said: "Production was impacted at the Blair Athol distillery due to the Allt Dour burn running low due to low rainfall and we were unable to draw down water for a period.
"Over the past decade we have worked hard to improve water efficiency at our distilleries across Scotland. This means we are better placed than ever to manage periods of low rainfall with minimal impact on production.
"We are also able to flex our annual routine maintenance schedules to coincide with low rainfall periods to further reduce any impact."
She continued: "At Blair Athol, we have been carrying out maintenance to enable us to minimise water use in our processes during the current low rain period and will return to production on Sunday.
"Tours and distillery tastings continue seven-days a week during the summer."
Meanwhile, Andrew Symington, owner of the Edradour distillery in Pitlochry, said: "We almost ran out of sourced water last Friday. However, the thunder storm that evening and heavy rain over the weekend filled up the cooling pond enough to allow both sites to continue production.
"There is ample spring water — it was the cooling water that we borrow from the burn that was the problem."
Councillor Mike Williamson, a SNP representative for the Highland ward, said it was "a shame" that Blair Athol distillery had been forced to cease production for a period due to "climate change."
It was the ready supply of water from the Allt Burn — Gaelic for burn of the otter — that attracted John Stewart and Robert Robertson, to found the Blair Athol distillery on moorland south of Pitlochry in 1798.