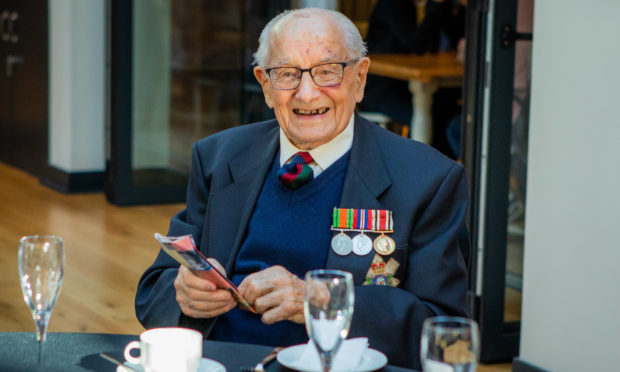 A century of celebrations were in the air on Wednesday as the oldest living member of the Black Watch regiment marked his 100th birthday.
Georgie Reid from Murthly, was honoured alongside friends and family at the Black Watch Museum at Balhousie Castle in Perth.
The regiment held a special celebratory morning on Wednesday to recognise Mr Reid's eight years of service as well as his milestone birthday on Monday.
He was just 20 when he joined the Black Watch after the Second World War broke out in 1939 and carried out his basic training at the Queen's Barracks in Perth.
He was soon posted to the regiment's newly formed 10th battalion, stationed at Broughty Ferry.
During his time there, he trained reinforcements for territorial battalions overseas and travelled across the UK to prepare other young soldiers.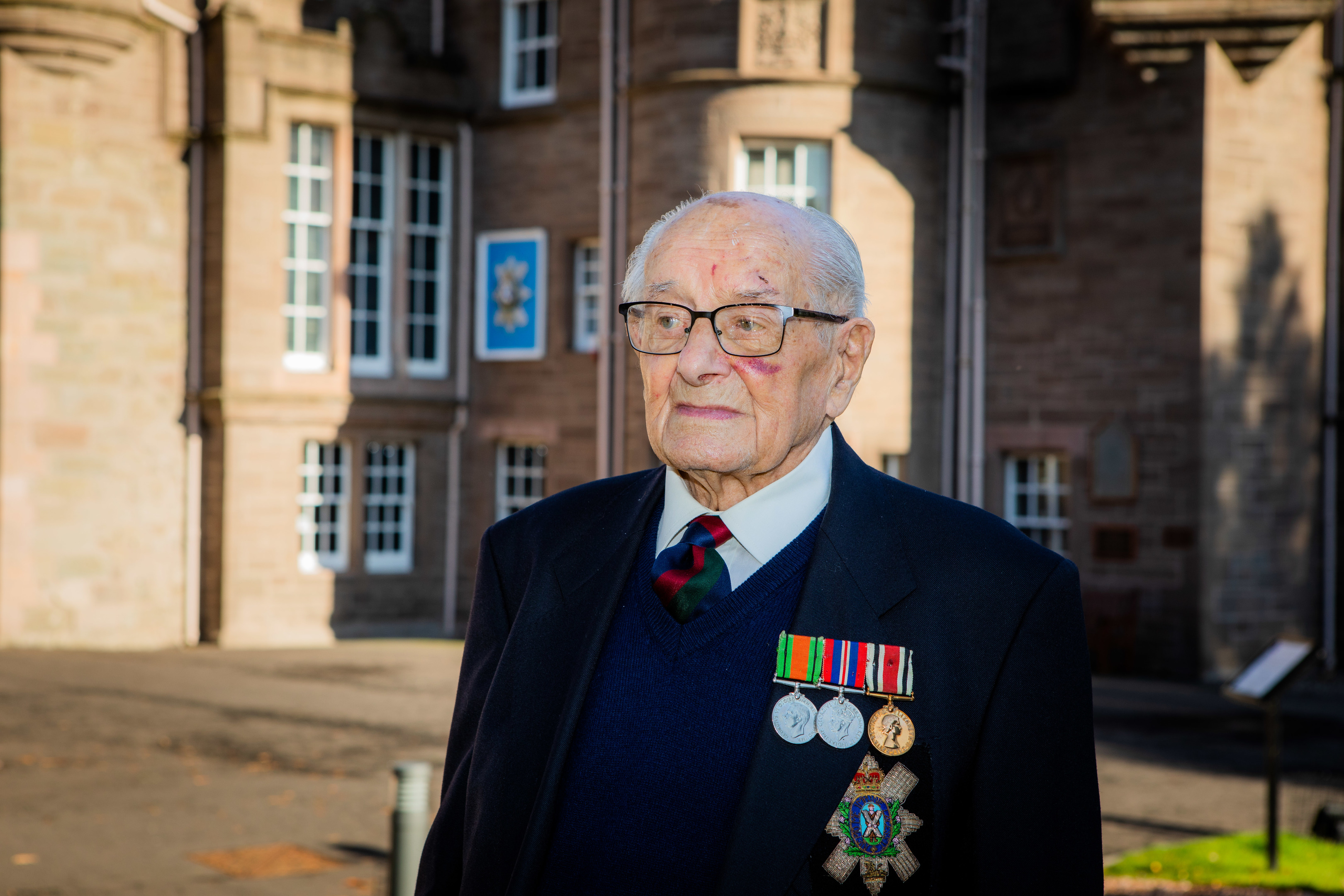 Having trained as a motor mechanic as a teenager, he was also in charge of transport for the Black Watch.
Looking back on his service, Mr Reid said he had only warm memories.
"This is a very proud moment," he said.
"It's good to have this day and see some people that I haven't seen for a while.
"I have very fond memories of my time with the Black Watch.
"Only two of us from Perth were picked for the special training in Broughty Ferry.
"The rest of the team at the Queen's Battalion became territorial.
"My only regret is that I wish I stayed on longer."
---
>> Keep up to date with the latest news with The Courier newsletter
---
After leaving the Black Watch in the late 1940s, Mr Reid spent time at his father's farm near Spittalfield, before joining agricultural transport firm McDonald's.
He retired aged 65, after working on improvements to the A9 with building materials company Tarmac.
Last year, Mr Reid received a special certificate for 57 years of continuous service at Dunkeld Cathedral.
Helen Reid, Mr Reid's daughter, said: "He has had a remarkable life. It is a brilliant achievement.
"Sadly my mum died four years ago in December, but he is still very independent and does everything by himself.
"I just iron his shirts and do his shopping and he does the rest. He's an amazing guy.
"He goes to the church on a Sunday to see all of his friends.
"Everybody knows him in the community.
"He is just an amazing person and has been a fantastic dad and husband."
Colin Innes, former major with the Black Watch, said: "I worship at Dunkled cathedral and I always need to make sure my tie is straight as he has an eagle eye and always makes sure I am dressed well.
"He still drives his car around and he is well kept and well loved.
"He played a big part in people's training during the war and he was an important person at that time."