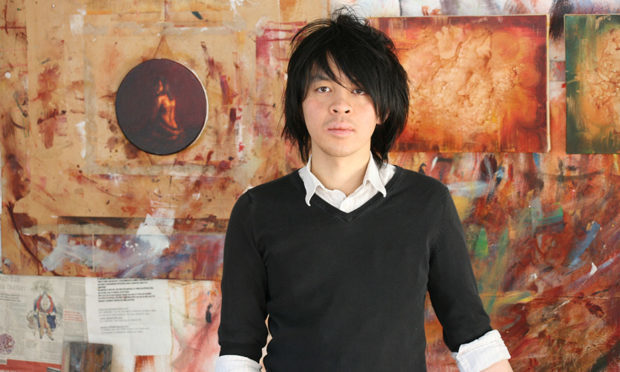 An explosive new work by a Perthshire artist will go on show at a prestigious exhibition in Belfast.
Perth College lecturer Frank To has had his latest work accepted by the Royal Ulster Academy for its annual showcase.
The painting, titled The Dragon, has been created in To's trademark style, using gunpowder and copper.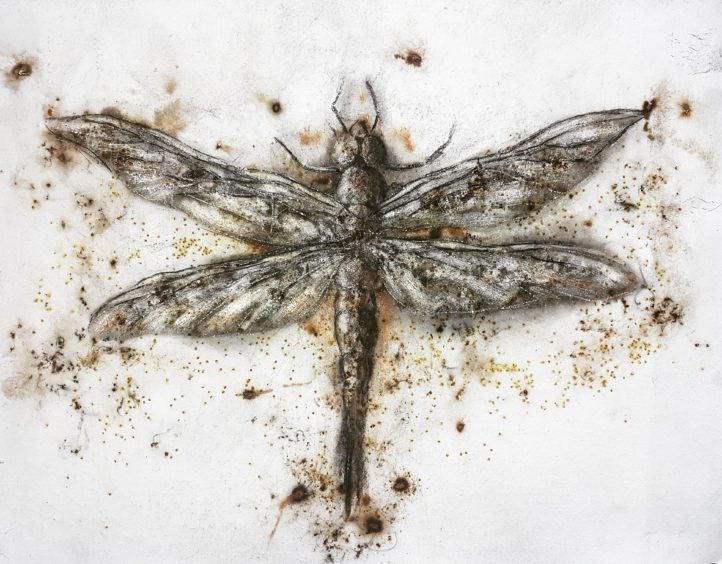 He was initially inspired to use fire and charcoal by the devastating blaze which almost wiped out the Glasgow School of Art.
He said the new work delivers a humanitarian message to a city with a history of conflict.
To, who counts Star Trek actor Sir Patrick Stewart amongst his biggest fans, had another work exhibited at a Royal West of England Academy show earlier this month. He was one of just four Scottish artists selected from more than 3,000 applicants.
The painting – titled Emporer – was the first work at the exhibition to be snapped up by a collector, about a week before the show opened.
Examples of his work also went on display at the Royal Society of British Artists show in London.
He was the only male Scottish artist to have been officially selected for the event.
To, who has exhibited alongside Banksy and Antony Gormley, said: "I am delighted that my work has been judged worthy of inclusion in this prestigious exhibition in Belfast.
"I consider the location to be particularly apt given that Dragon uses gunpowder, a material of violence, to promote a message of peace to a city that has suffered from violent conflict within its recent history."
Sir Patrick Stewart recently revealed that To had fuelled his new-found passion for painting.
The pair met up when To donated a dramatic artwork to the University of Huddersfield, where the X-Men actor was chancellor.
To has also recently collaborated with Swedish watch manufacturer Triwa, which has produced a limited range made from Humanium, a new form of metal created from the residue of destroyed firearms.