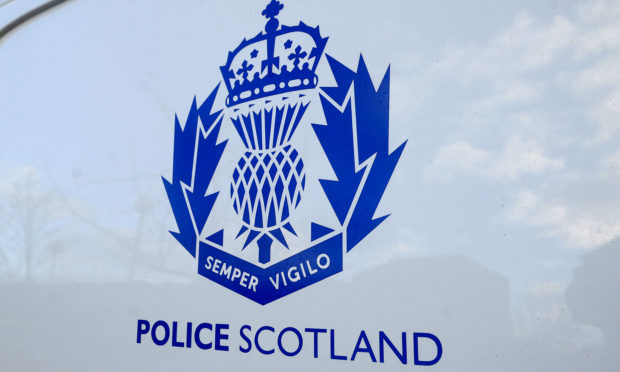 A 15-year-old schoolboy has been charged after he was found in possession of a knife at a Perth secondary school.
The incident took place on Monday and saw a knife confiscated from a pupil before police were called to the scene.
A report has been submitted to the Youth Justice Assessor in Glasgow and the boy has since been suspended.
It is understood that fellow pupils notified a teacher who promptly contacted police about the knife.
It is also believed the boy did not bring the knife to school with malicious intentions and no violence occurred.
A Police Scotland spokesperson said: "Police Scotland can confirm that a 15-year-old boy has been charged in connection with possession of a knife at a secondary school in Perth on November 12 and a report has been submitted to the Youth Justice Assessor."
A Perth and Kinross Council spokesperson said: "We can confirm that staff at a Perth secondary school contacted police in relation to a report of a knife on the premises.
"School staff responded promptly and appropriately.
"As a report has been submitted to the Youth Justice Assessor it would be inappropriate for us to comment further."
Liberal Democrats councillor Peter Barrett confirmed that no violence took place in the incident.
He said: "I understand that prompt action by school staff and pupils resulted in the confiscation of a knife on Monday.
"I want to reassure pupils, staff and parents that no threatening or violent incident occurred.
"The incident serves to emphasise that possession of a knife is completely unacceptable and will be dealt with accordingly."
The news highlights the shocking figures behind school weapons busts across Courier Country.
A Freedom of Information request published by The Courier in December 2017 showed that police officers carried out 34 weapons raids in Tayside and Fife schools across April and October of that year.
22 of those took place in Tayside establishments alone, which was the highest of any divisional area in Scotland.
Of those recorded across Dundee, Angus and Perth and Kinross, at least 12 involved weapons known to have been used in other crimes.
Police appealed to local parents to teach their children about the risks of carrying a knife.
Chief Inspector Ian Scott added: "Parents are asked to ensure their children know the risks of carrying knives and the serious consequences they face.
"If you get caught with a knife, even if it was for your own protection or you were carrying it for someone else, you will be arrested and prosecuted."
Police, council officers, school officials and councillors refused to reveal the name of the school. There are four secondary schools in Perth – Perth High, Pert Grammar, Perth Academy and St John's.